Located in the heart of Inglewood, Calgary Local Florist is keeping the floral gift-giving tradition alive, and connecting people with nature. We had a great talk with Danielle, the owner of Calgary Local Florist.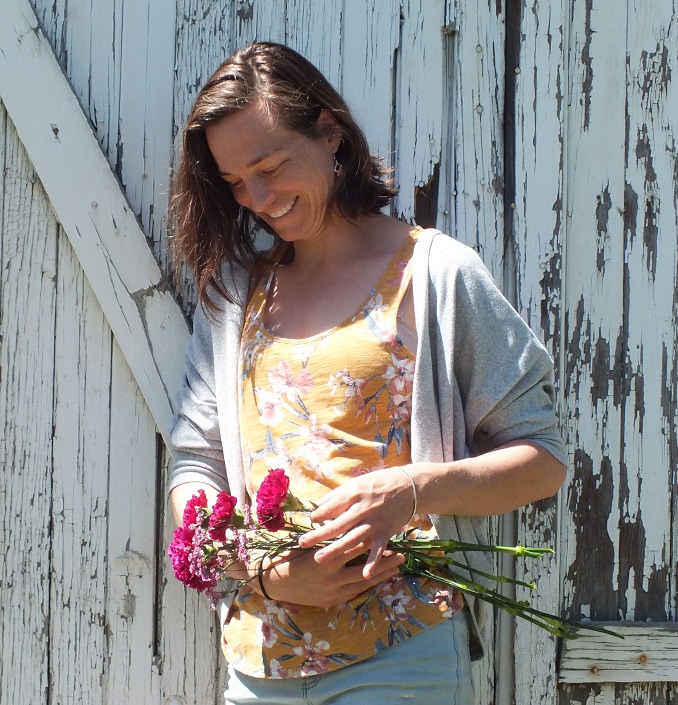 What is your business called and what does it do?
Our business is called Calgary Local Florist. We are a family-run florist, specializing in the tradition of floral gift-giving. We deliver city-wide, and welcome walk-in orders at our brick and mortar shop in the heart of Inglewood. We also have some lovely gifts displayed in our shop, all crafted by local artists, including jewelry, candles, potted plants and greeting cards.
What made you want to do this work?
13 years ago, fresh from having traveled the islands of the South Pacific, I strategized that I could manage Winter in Calgary only among beautiful flowers. Two years later, the owners of the flower shop I had been working at offered to sell the shop to me, and so began this journey!
What problem did you want to solve with the business?
Call me traditional, but customers always come first! It was important that the boutique floral experience not only include great attention to detail when it comes to hand-picked product and design; but it was also important to me that the customers feel cared for and that the sentiment that they were trying to get across be expressed through a beautiful expression of nature.
Who are your clientele/demographics?
Human connection is at the forefront of our mind when considering our clientele, so whether it is a corporate company wanting to express condolence for an employee experiencing a loss, a real estate agent wanting to reconnect with a client, or a mother wanting to wish a happy birthday to their daughter, we hope that the tradition of floral gift-giving helps to maintain a close connection between people and nature.
How does your business make money? How does it work?
Our business has a full functioning and easy to use website where customers can order online. And for those in a pinch, we do offer same-day delivery! We also offer a variety of subscriptions for people who would like fresh flowers year round. We take phone orders and welcome walk-in traffic as well. Nothing gets me more excited during a work day than to collaborate with my customers and put together a beautiful hand tied bouquet using the fresh variety of products in our cooler.
Where in the city can we find your profession?
We are located in the trendy and happening district of Inglewood.
What is the best question a prospective customer could ask a member of your profession when comparing services? Give the answer as well.
How fresh and varied is your product? We have weekly deliveries of products which always include our seasonal favorites, and are also happy to accommodate special floral requests. If it is available that time of year, we will do our best to have it for you within 48 hours!
What is the best part about what you do? What is the worst part?
I love having the freedom to make choices about the product that I carry in my shop. It had always been a dream to provide locally grown product, and this year I was able to accomplish two wonderful experiences using local flora. This year I traveled to Salmon Arm, and along with another local flower shop owner, we foraged our own greenery for this past winter season. On another instance, I was able to use flowers grown from small urban farms in our neighborhood of Inglewood to design a large corporate event.
I hate throwing away product! Thankfully, floral trends have gone in a direction where dried flowers are becoming trendy once again. I also discovered a way to use left-over pine from our winter greenery this year to create a cleaning solution!
What is your favorite joke about your own profession?
Every Valentine's Day I recall a scene from the movie Valentine's Day starring Ashton Kutcher as a flower shop owner, where he took the time mid-day on Valentine's to deliver his crush flowers. As If! I am lucky if I am able to stop and pop my head up for a quick hello if a friend stops by!
Where can we follow you?
You can find us on our website, Instagram and Facebook!
PAY IT FORWARD: What is another local business that you love?
The Apothecary!