Black Sheep Mattress Company is a Calgary-based business that builds and sells custom mattresses. Their mattresses are handcrafted, high-quality, and completely customizable. In addition to mattresses, they also sell bedding, frames/foundations, and toppers. We spoke with Christian Schmidt, Owner of Black Sheep Mattress Company to learn more about them.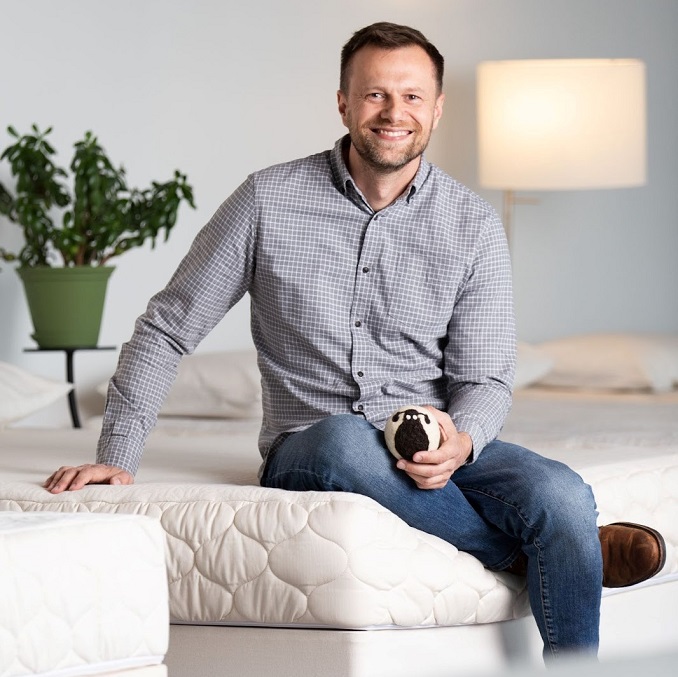 What is your business called and what does it do?
Black Sheep Mattress Company
The core of our business is custom-built natural mattresses. We also offer organic bed accessories like bases, headboards, sheets, pillows, toppers, protectors, and blankets. All of our mattresses are hand-crafted and built to order at our store in Calgary, AB.
What made you want to do this work?
The idea came to me when I was shopping for a Mattress actually. I wanted to purchase a natural mattress free of toxic materials and I realized the options were very limited. In 2011, I built my first mattress for a customer and the rest is history.
What problem did you want to solve with the business?
There has been a growing awareness of the negative health and environmental impacts of the materials and chemicals used in conventional mattress manufacturing. We wanted to create a mattress where you can rest easy knowing the materials are non-toxic, healthy, and sustainable.
Who are your clientele/demographics?
We have a vast and diverse customer base. Most of our customers are well-informed about natural products and are environmentally conscious; they want to purchase a mattress that is free of synthetic materials. We often show customers our workshop at our store when they make an appointment because they like that we are transparent about our production process.
How does your business make money? How does it work?
We generate revenue through purchases made in our showroom in Calgary, AB and our online store. Once an order is placed, we start to build your mattress in our shop and you can expect it to be delivered within 4-6 weeks.
Where in Calgary can we find your profession?
Our showroom address is 601 Manitou Rd SE, Calgary, AB and is open Monday – Saturday from 10:00 am to 5:00 pm.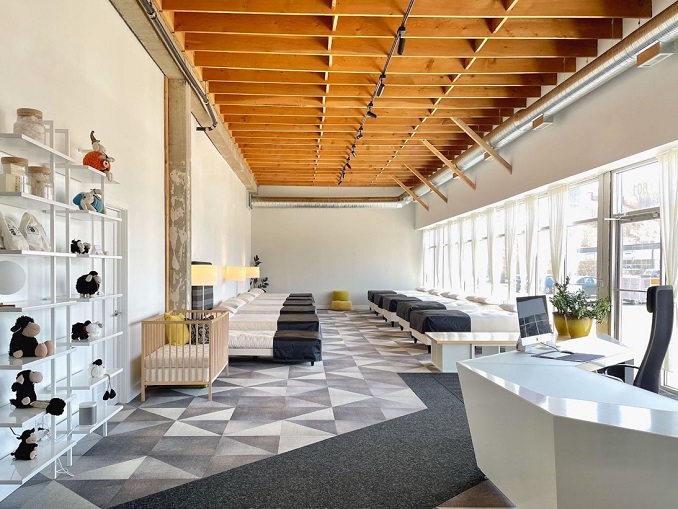 What is the best question a prospective customer could ask a member of your profession when comparing services? Give the answer as well.
How are your mattresses different from conventional mattresses?
All of our mattresses are handcrafted, made just for you, and can be customized in firmness, even creating a dual-profile bed for both partners to enjoy.
What is the best part about what you do? What is the worst part?
Creating meaningful connections with our customers and prioritizing excellent service is the best part of what we do. Because all of the materials we use are natural, they are a bit on the heavy side, so delivering a king mattress comes with its challenges.
What is your favourite joke about your own profession?
When it comes to making mattresses, we truly are the black sheep of the industry.
What are your social media channels?
Instagram | Facebook | YouTube
PAY IT FORWARD: What is another Calgary business that you love?
Sidewalk Citizen Bakery