Being one of the very few indoor bike parks in North America, B-LINE is a unique business that provides those with a love and passion for biking with a space to practice their sport or even try it out for the first time, offering a space with 60, 000 square feet you can ride until your hearts desire. We spoke with Ryan Greenberg, owner and Operator of B-LINE to learn more.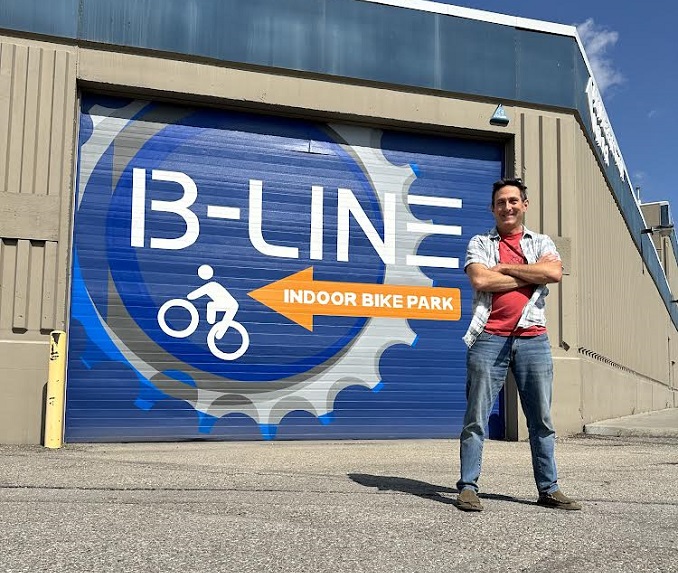 What is your business called and what does it do?
The Business is Called B-LINE Indoor Bike Park and we're an Indoor Recreation Facility with 60,000 square feet of space dedicated to bikes. We have a beginner area where you can learn to pump before you move on to the other areas of the park which include jump lines, pump tracks, MTB skills, a foam pit and more.
What made you want to do this work?
I was working a bank job and needed a change. I saw a need for something like this in Calgary and after 2 years of research, we started building in May of 2017.
What problem did you want to solve with the business?
One problem we wanted to solve: Folks needed a place to ride bikes in the winter.
Who are your clientele/demographics?
Our clients are anyone who likes to ride bikes. We see tons of families with little kids, and many pro riders as well. As long as you can stand on your pedals, you can have fun at B-LINE.
How does your business make money? How does it work?
I wish our business was making money but Covid destroyed us and recovery has not happened. We do charge either day a fee, hourly rate, a monthly pass or annual membership for the riders. We also offer camps and private lessons for children and adults to help the riders improve their skills and technique.
Where in the city can we find your profession?
You can find us at 6 401 33rd Street, Calgary.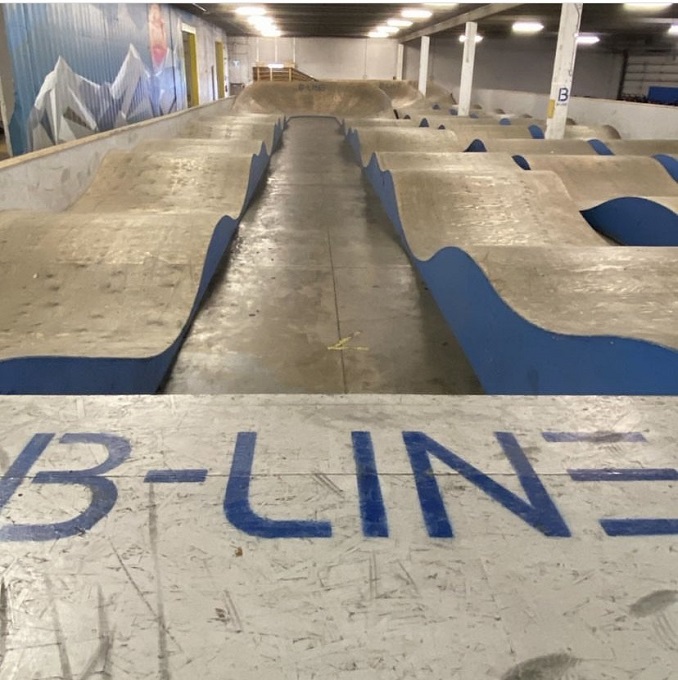 What is the best part about what you do? What is the worst part?
The best part about what we do is to make people happy and increase their skills and confidence on bikes. The worst part is all the general woes that come along with self-employment.
Where can we follow you?
Come visit on-site at B-LINE. Follow us on Instagram.
PAY IT FORWARD: What is another local business that you love?
Check out Move-to-Move