Adrienne Furrie Makeup specializes in applying natural-looking, beautiful makeup for a variety of events including weddings, gala attendees, and portrait and fashion photographers. They also have their own cosmetics brand and teach makeup lessons. We spoke with Adrienne Furrie, Founder, to learn more about what they do.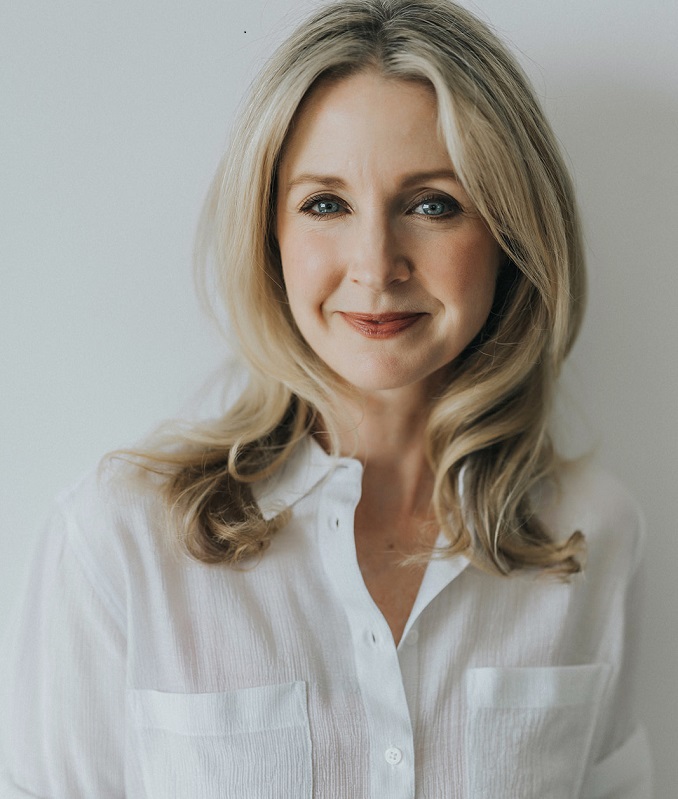 What is your business called and what does it do?
Adrienne Furrie Makeup. As a professional makeup artist, I specialize in applying natural-looking, beautiful makeup for a variety of beauty and fashion clients including weddings, gala attendees, portrait and fashion photographers, commercial photography and videography.
We also do a lot of beauty educating to everyday women who want to learn how to use makeup and simple beauty routines to look their best, typically in 1:1 or small group formats.
And we have a cosmetics and beauty brand featuring sustainably produced makeup made in Canada (some made locally here in Calgary). We offer an online e-commerce shop and also partner with retailers around Alberta.
What made you want to do this work?
From a young age, I've been fascinated with the power of makeup and clothing to express and alter who we are; both how we feel about ourselves and how others respond to us. I started this business in part, to share that knowledge with people who might feel intimidated or left behind by the 'beauty' world. It's an overwhelming world out there with a lot of choices and mixed instructions about what makeup and techniques are best, I wanted to strip away the confusion and just help my clients get the information and products they need.
What problem did you want to solve with the business?
My goal is to ensure my clients never have to worry about doing their makeup "wrong". I want them to look in the mirror with love and acceptance –  confident in the knowledge of what steps to take to feel their most beautiful and polished.
Who are your clientele/demographics?
Women who want to look their best and just need a little help finding their way whatever their unique motivations may be. Sometimes it's a mom returning to the workforce, a return to the dating scene, or someone celebrating a milestone birthday!
How does your business make money? How does it work?
We provide professional makeup applications, teach makeup lessons and retail quality made in Canada cosmetics and beauty products. We also offer an AF Insiders membership for our most loyal clientele who receive special product gift boxes throughout the year, get exclusive event invites, have opportunities to participate in photo shoots and have lots of other fun benefits.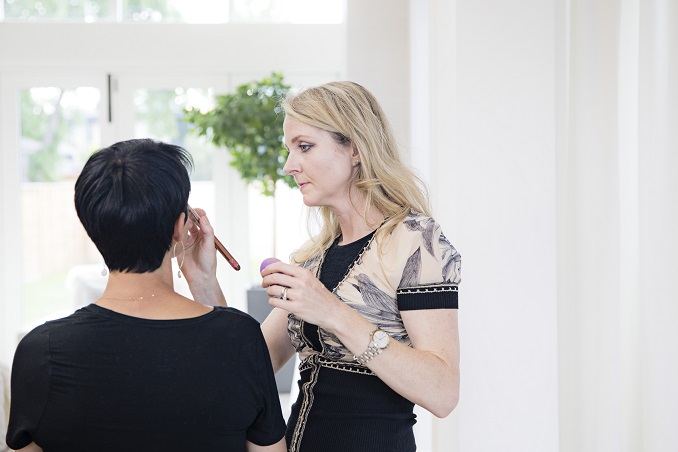 Where in the city can we find your profession?
Our studio is located near Marda Loop SW and we are mobile for makeup applications. Our products are sold at our website and at The Bay Chinook, Blush Lane, Penny Fausta, The Glencoe Club, La Palma Spa and several other locations outside of the Calgary area.
What is the best question a prospective customer could ask a member of your profession when comparing services? Give the answer as well.
How do I know you're the right person to trust with doing my makeup or teaching me makeup skills?
Look at as many images of the person's work as possible, this will give you a very good idea of how they do makeup, each makeup artist will have a unique style they gravitate to. I'd also look at their reviews on Google and on their websites, lots of happy customers is a very good sign they are professional makeup artists who will show up on time and do their very best work for you each and every time.
What is the best part about what you do? What is the worst part?
Worst part ha ha… giving up my Saturdays all summer long to do wedding makeup, BUT I love weddings and I love the special brides I get to work with, so it's a sacrifice I'm prepared to make.
Best part… I love making people look the most gorgeous they've ever felt, it's a really special experience.
What is your favourite joke about your own profession?
Well, I think it's quite funny how basic my own makeup is most days, even though I'm very capable of doing gorgeous makeup, I tend to keep it really simple day to day. And I know this to be very true of all the other talented makeup artists I employ to help me out with big groups and teaching.
Where can we follow you?
Join my newsletter at my website, and follow my makeup artistry and teaching on Instagram at @adriennefurrie and our beauty brand AF Makeup at @adriennefurriebeauty.
PAY IT FORWARD: What is another local business that you love?
So many great local businesses! Eight Ounce Coffee!