Osyron is a symphonic metal band based in Calgary, Alberta. The group consists of vocalist Reed, guitarists Krzysztof Stalmach and Bobby Harley, bassist Tyler Corbett, and drummer Cody Anstey. Bridging the gap between traditional European metal and the music of their homegrown contemporaries, Osyron has a sound all their own.
In 2018, Osyron released a metal cover of the Canadian national anthem, which picked up speed across the country. This patriotic theme continues into the new album Foundations (2020). Stemming from a perspective of Canadian identity and culture – both past and present, the new album challenges the global perspective of the great white north by retelling historical moments in an immersive and melodic manner. Speaking on topics of Canada's colonization to the mistreatment and recognition of Aboriginal heroes to the country's participation in global warfare.
Foundations is due out July 10, 2020 via SAOL/The Orchard and will be available on all major digital platforms.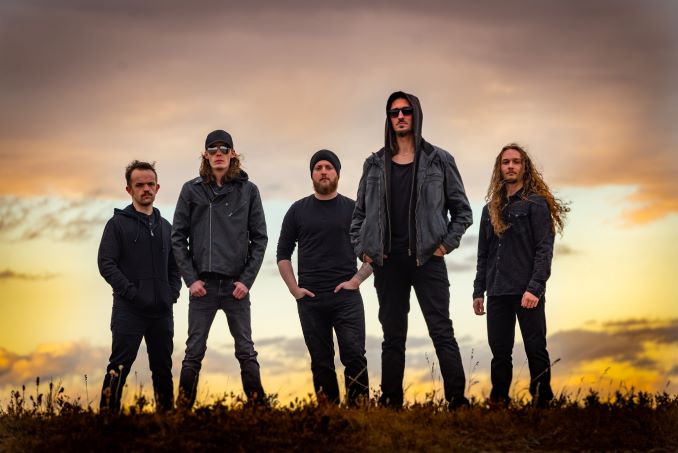 Name: Osyron
Genre: Symphonic Metal
Founded: 2012
# of Albums: 3
Latest Release: Foundations (July 10, 2020)
Latest Single: Ignite
Latest Video:
Favourite Local Restaurant:
Pubs with patios (during Canadian summers, and not winters of course)
Favourite band as a teenager:
We ranged from Metallica, Dream Theater, Iron Maiden, Lamb of God, and anything that was loud and aggressive.
Favourite band now:
Probably all the bands mentioned above, and anything that pushes boundaries, is aggressive and epic, has good melodies and makes us move.
Guilty Pleasure Song:
Baby Shark or Love Gun
Live Show Ritual:
Making sure the pre-recorded tracks and auto-tune are ready so we sound good, all while reminding our guitarist Bobby that he is an Oilers fan and nobody likes him.
Favourite local artist:
Hazzerd, Ravenous, Red Cain
Nose Hill or Fish Creek?
One of us is a NW kid, so Nose Hill; one is a south kid so Fish Creek; one is from Langdon and would rather frolic at McKinnon Flats; and two are from Ontario so they have no fun.
EP or LP?
LP for a walk, EP for a jog.
Early bird or night owl?
We are a broad ranged flock when it comes to this. Not saying who, but one is a penguin. Odd bird but we love him.
Road or studio?
We know the studio like the back of our hands, so we want to push more limits with the road and touring.
Where can we follow you?
Our website
Facebook
YouTube
Instagram
Spotify
Any shows or albums coming up?
Our new album, Foundations, will be out July 10! The first single, Ignite, was just released and available on Spotify and YouTube!