Vanessa Jetté is an icon, she is a legend, and she is the moment. Starting out as a fresh ingenue in 2016, this Northern Alberta Diva travelled far and wide, mostly around the Caribbean sea working for Carnival Cruises before landing her leading role as mi hermana. When she isn't busy creating art and making the world a better place, she can be found sitting in her car at 10 PM singing along to Selena Quintanilla's 'Si Una Vez.' She enjoys bike rides to and from the local bodega, in which she often frequents to pick up milk and eggs for her roomies when they are having a long day at work.
Vanessa must start every morning with a cup of bean water, otherwise, she spends the entire day reading the house down boots mama *tongue pop*. One of my absolute favourite things about this lady is her big heart and an even bigger smile. She has a knack for making everyone around her feel comfortable and at home in her presence. This includes our feline friends, in which she has been a foster mom to over 7 cats the last year. She has opened her home to several fosters including Rondel, Tralee (aka Tralinda), Zigg, Kneel (aka Neil), Eckville, Chimichurri, (aka Chimichanga), Garage (aka Gar-rah-gay). Part of her morning routine included giving them snuggles and medication while they waited for their forever home.
Vanessa Jetté also loves Shakespeare! So much so that she's been in seventeen… okay, three different productions of Hamlet and has a Shakespeare car freshener that she's been hanging from her rear-view mirror for the past six years. This goes to show that she is nothing but consistent in her love and loyal in her support for those she adores most.
This Virgo-sun, Leo-moon, Leo-rising superstar has proven to be a radiant and versatile performer, both on stage and now on film. From TYA tours to Credit Union commercials, this A-house Dance Captain has done it all and will continue to do so much more as Blair in the upcoming season of Abracadavers, available in mid-2022. She isn't afraid to take risks or challenge the work she participates in, which makes her such an integral part of our community.
I'm proud to call this lady one of my closest confidants. Mi hermana. She reminds me to be kinder to myself, to advocate for myself, to not be afraid to change the cat litter every once in a while. And for that, I am forever grateful. With that, I give you the day in the life of Vanessa Leticia Jetté Naya Rodriguez Julio Ricardo Montoya Ramirez III.
Witten by Marshall Vielle – friend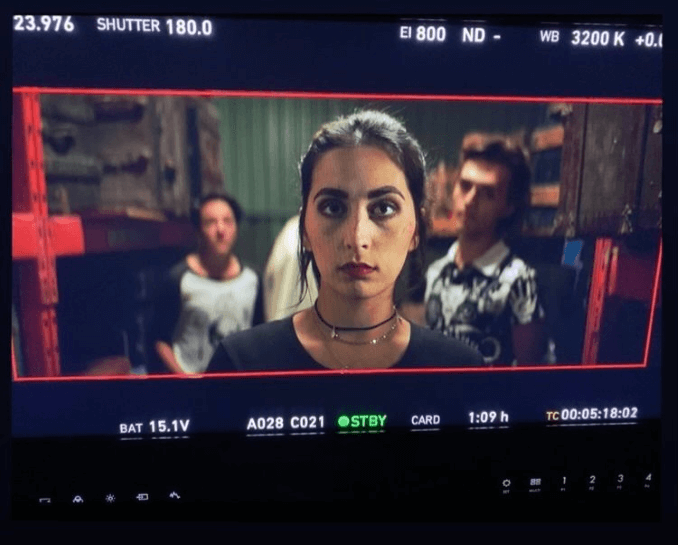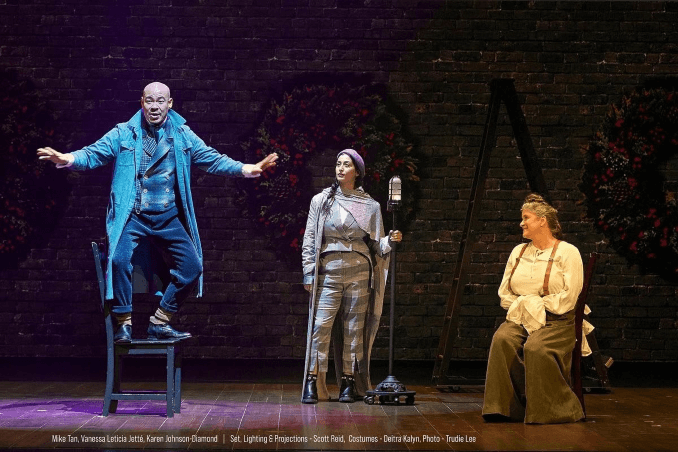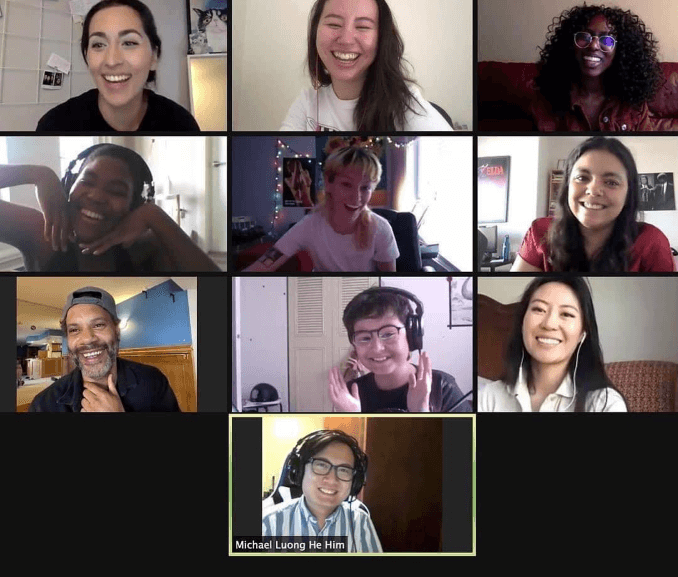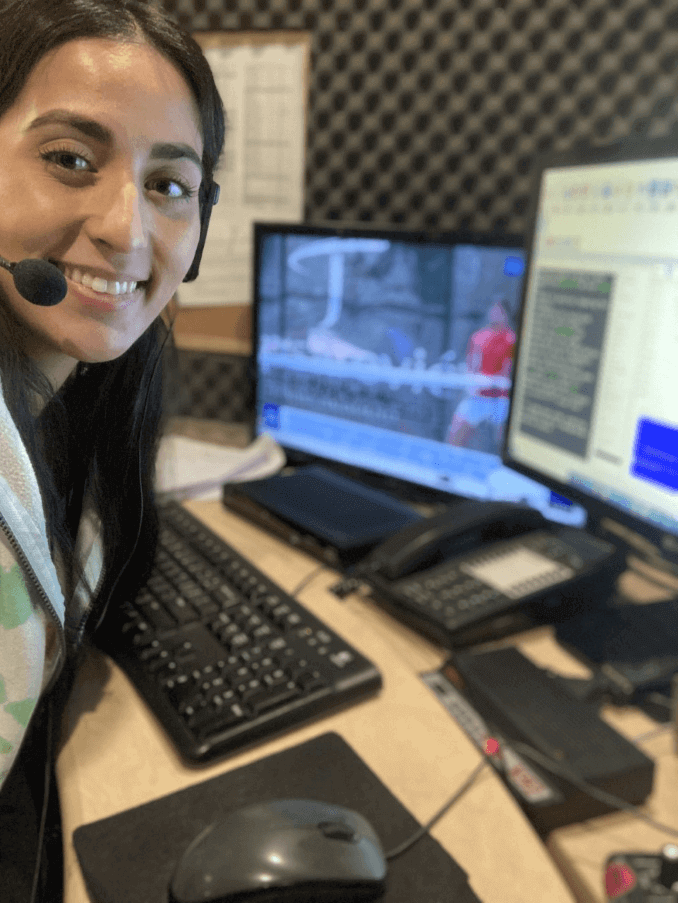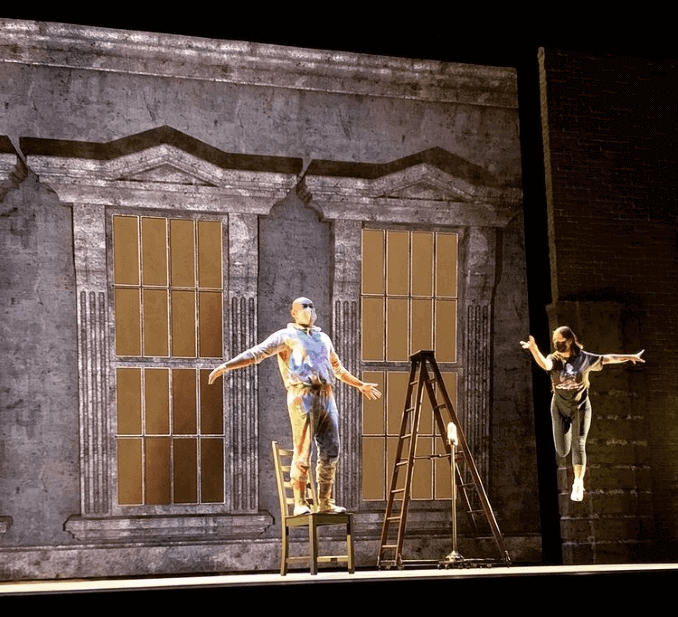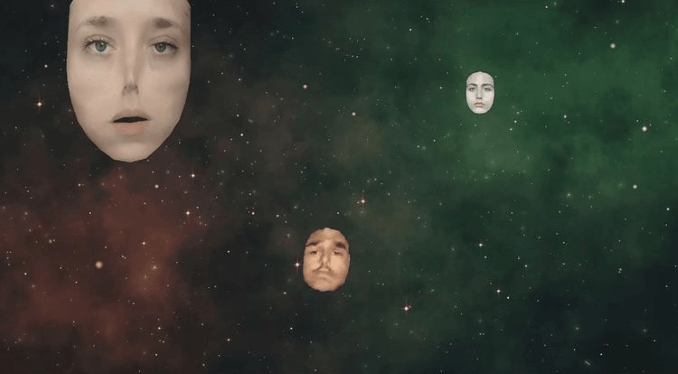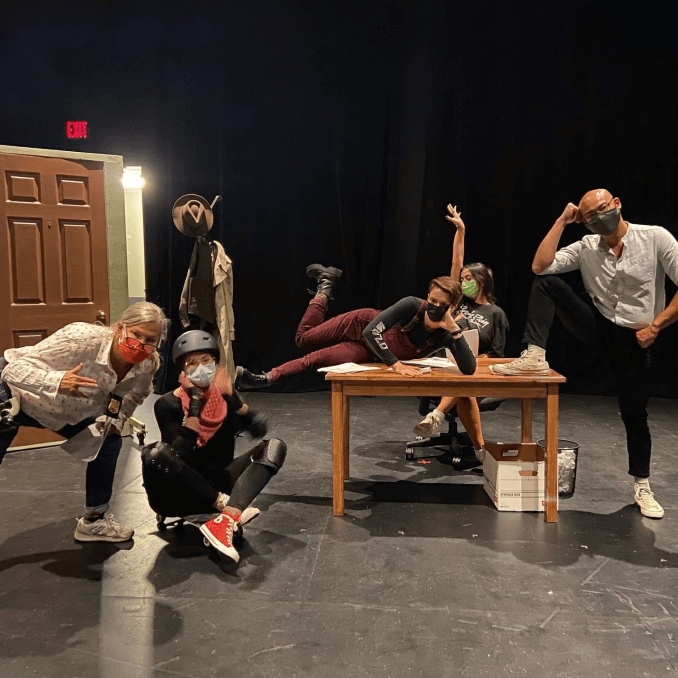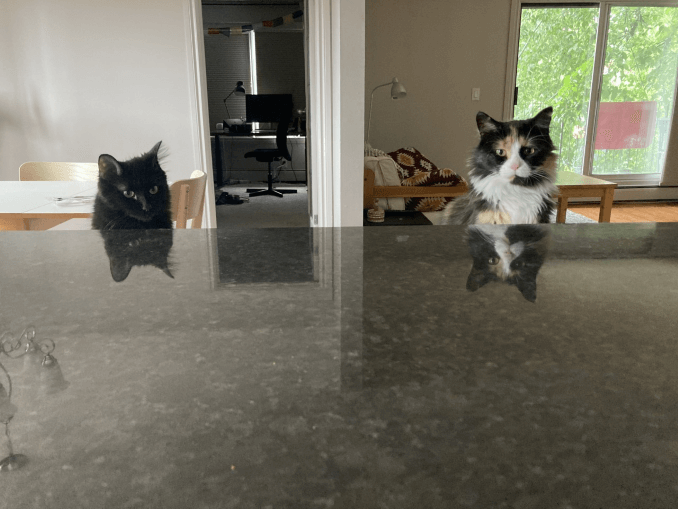 Which 'hood are you in?
Bankview, baby! I've been pretty nomadic living all over for the past 5 years but I can comfortably say that Bankview has been my home the longest!
What do you do?
I am an actress, dancer, friend, sister, cousin, and foster mom to some kitties that need homes! I've been super lucky that even during a pandemic I've been able to continue to work as an artist, shoutout to ZOOM for being the place where artists have been congregating to workshop new plays! But now with many precautions in place, we are able to come together in a theatre again, so perhaps you kept up your Christmas tradition and you may have seen me fly in 'A Christmas Carol' at Theatre Calgary.
But I do so many other things as well. On my one day off from theatre you can also find me sitting in a sound booth making some closed-captions for your favourite news or sports channels, HOW COOL.
What are you currently working on?
At this very moment, I am in the process of learning and honing my accent skills for a sweet production of 'Sherlock Holmes and The Vanishing Thimble' at Vertigo Theatre.
And I am always looking for FURever (lol) homes for cats that have been abandoned. WANT A CAT? Check out the AARCs website to see all the furry friends looking for homes.
Where can we find your work?
Ooooh, baby! You can always follow me on Instagram and I'll probably, most likely, absolutely post about my upcoming projects. But keep your eyes peeled because THIS YEAR. 2022. Season 2 of 'Abracadavers' comes out and you may see little ole me on the screen stirring things up. And as previously mentioned you can catch me at Vertigo Theatre for a couple of things that they are doing this season as well, starting with 'Sherlock Holmes and The Vanishing Thimble' March 10th-April 3rd.