Gary McMillan always seems to have some project or projects on the go. If it is not a series of paintings, then it will be some otherworldly or whimsical sculpture made out of cardboard or even snow. Once, he was asked to do an installation for an art event for Loft 112. He built a seven-foot-tall wood and a cardboard gingerbread house with a built-in funhouse of mirrors full of flowers and toy animals that people could stick their heads into.
Everything has the potential to be a fun and challenging project for Gary. For our son's birthday, he once made a hanging trophy unicorn cake and mounted it on the wall. He always seems to look for imaginative ways to do things and maintains that is what he applies to all of
his artistic endeavours.
He does most of his work in a crowded basement studio, so sometimes the projects sprawl out into other parts of the house. Bits of cardboard and paint smears appear now and again on the carpets, and I remind him to be careful to pick up any staples or nails left behind. Gary McMillan kind of lived like this back when he was single, and discovered the fun of using whatever was at hand to make strange art projects while attending AUArts, formerly ACAD, in the late 1980"s.
He remains the same today. He is currently painting a string of small panels of humanoid aliens, but I am certain that eventually, something new and large and outlandish will materialize in one of the rooms of our house.
Written by Kari Brawn – Wife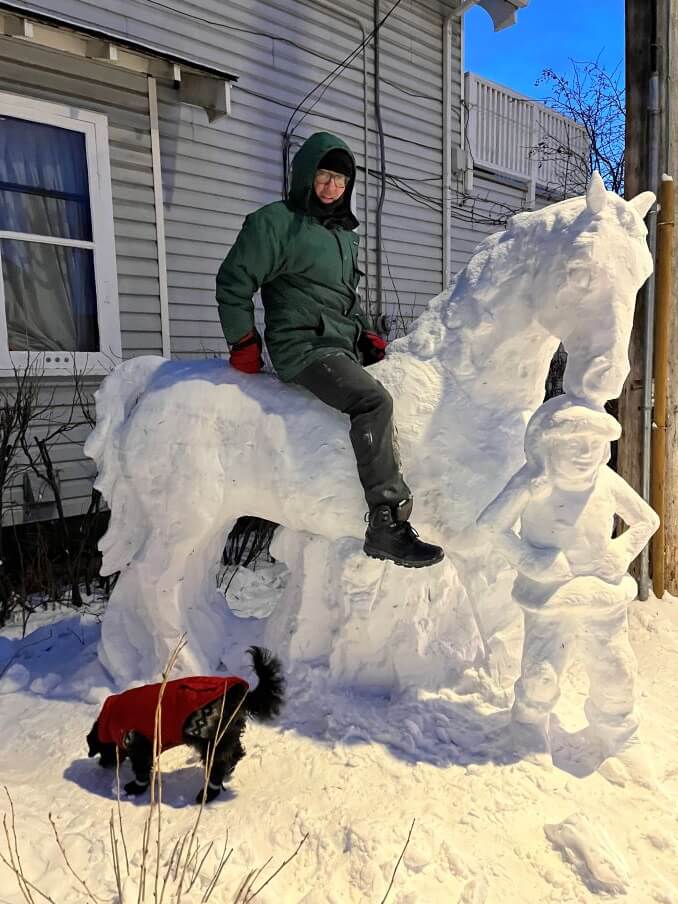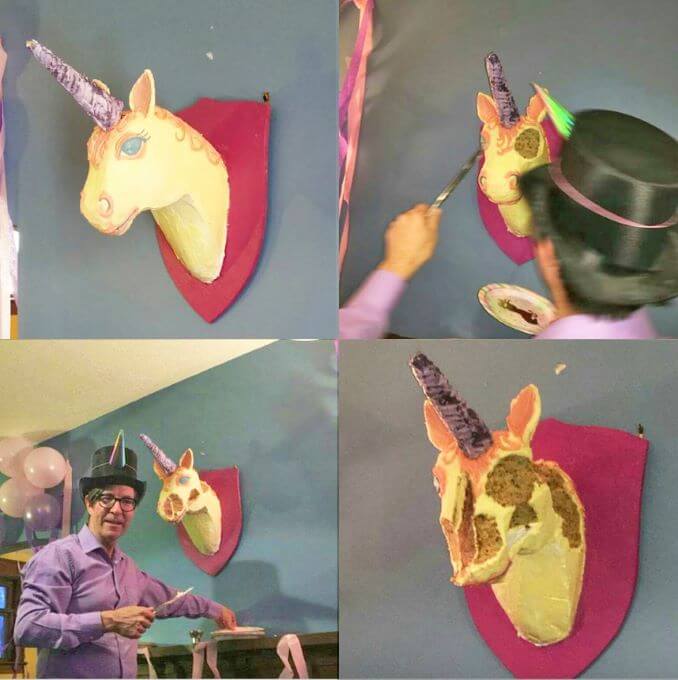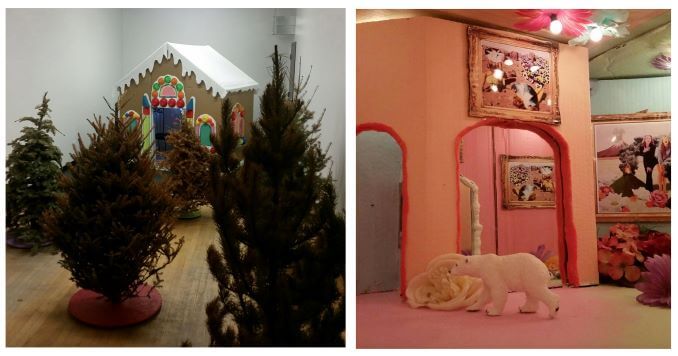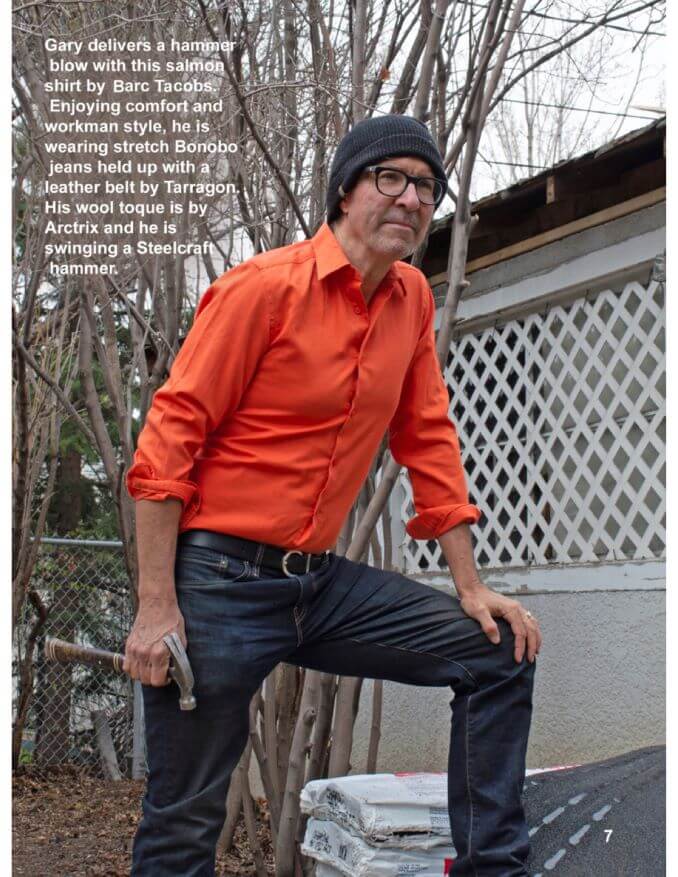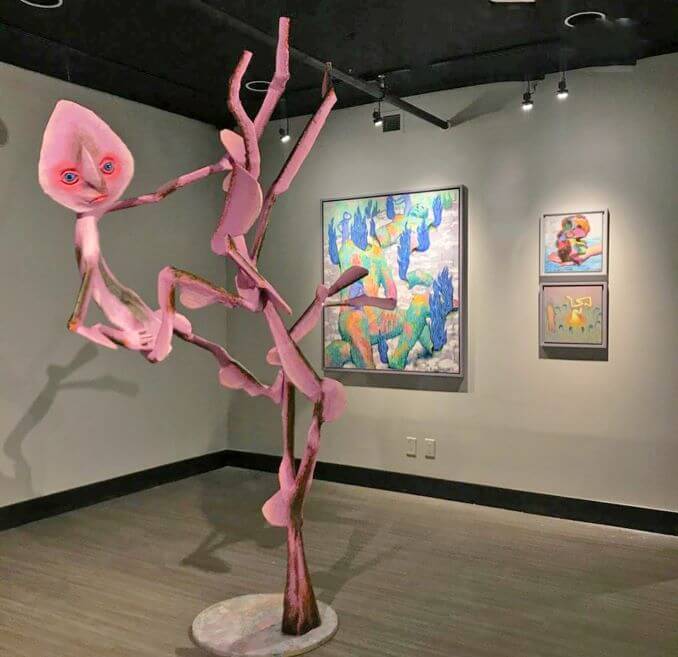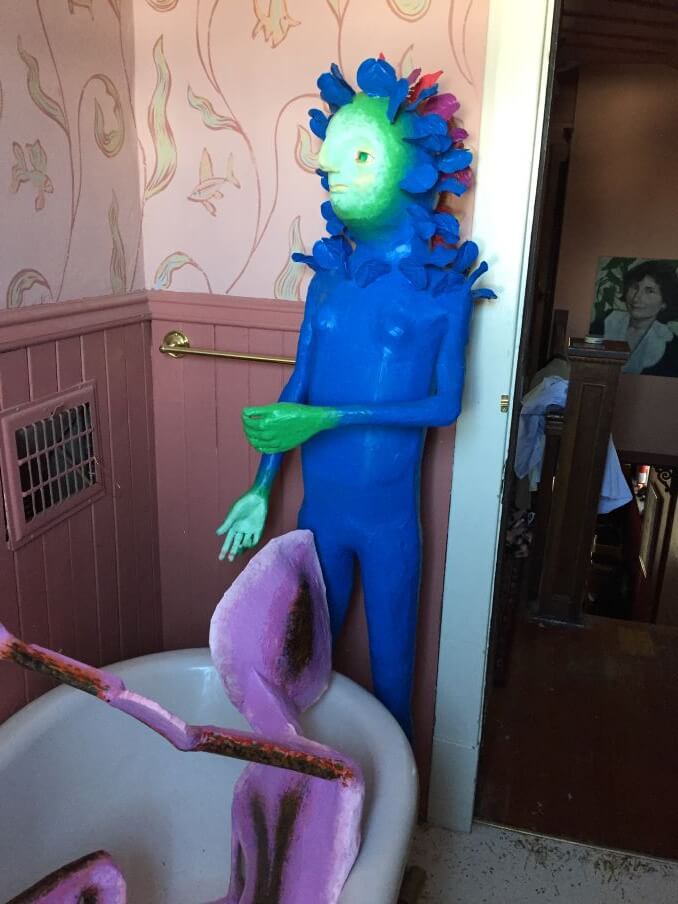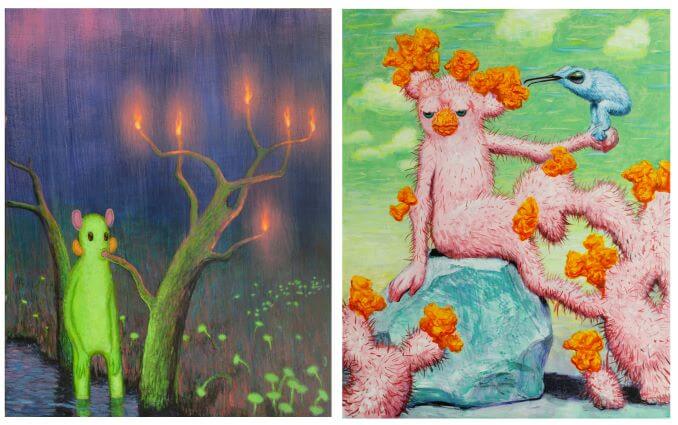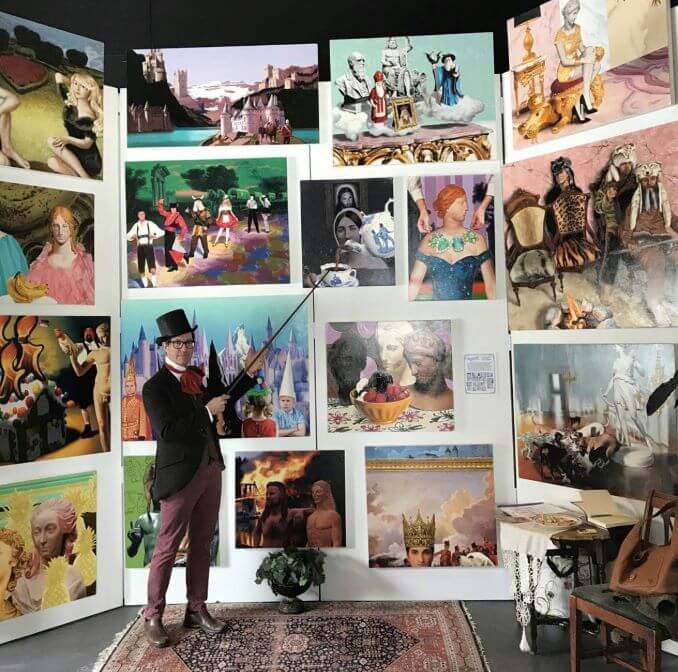 Which 'hood are you in?
I live in an old 1912 two story home in West Hillhurst. To me, it is the best place to live in the city because I can easily go painting along the Bow River from Edworthy Park to Fort Calgary.
What do you do?
Apart from making and selling artwork, I am self-employed as a part-time craft person making custom wax models for a few independent Calgary jewelry retailers.
What are you currently working on?
As a continuing practice for many years, I like to go out landscape painting near my home, usually along the Bow or Elbow rivers. It is a great way to spend a good part of a day engaged with one of the city's natural places. In the studio, I am working on an ongoing series of small paintings featuring alternate worlds occupied by an array of peculiar beings.
Some of these will be in an upcoming travelling show through the TREX program set up by the Alberta Foundation for the Arts and the Art Gallery of Alberta.
Where can we find your work?
As of last year, I decided to be in control of my own marketing and selling of my artwork. I am no longer available in commercial galleries, although I always welcome the opportunity to exhibit in public galleries. You can find me on Facebook and you can find my work on my two websites, two Instagram pages and on my two Etsy stores. The reason I maintain two pages on each platform is to separate my more traditional work from my contemporary work. It is just less confusing for everyone all around.
Contemporary ETSY | Fine Art ETSY 
Contemporary Website  | Fine Art Website
Contemporary Instagram | Fine Art Instagram