From morning to night, it's go go go. With a bullet journal and pen attached at the hip and a paintbrush in hand, she is ready to take on the world. With two grown children and one adoring husband, she is more than an artist. Debbie is a wife, mother, daughter, sister, aunt etc. All these titles keep her busy, working hard to keep it all together, yet making it look easy.
Many of Debbie.lee's works of art make you think, be it about current events, history, religion, or pointing out fallacies with social norms. There is always more to her paintings than meets the eye. When enjoying Debbie.lee's art, take time to analyze what the meaning or reference might be. For example, In Debbie.lee's Covid Chronicles, which received international media attention, expressed the fears, trials and tribulations related to the pandemic.
While she has a degree in fine art, Debbie.lee has been an artist since birth. Well, at least as long as I have known her. While in high school she gifted me a piece that I still cherish today.
Debbie.lee has shown at museums and galleries, as well as been awarded an individual project grant from Calgary Arts Development. It has been wonderful to see her career take off, knowing all the education and hard work she has put into it.
Written by Christina McMillin – sister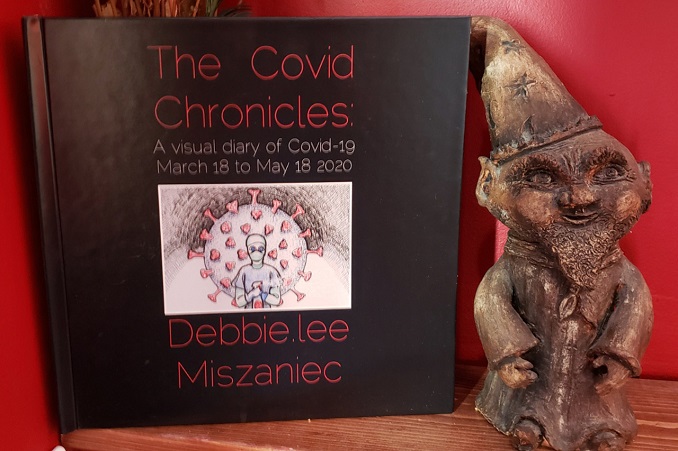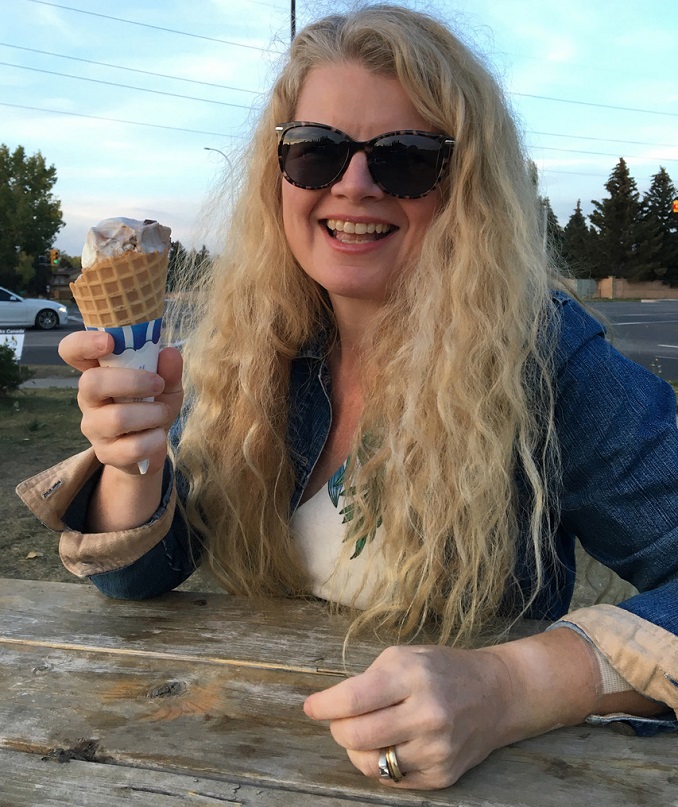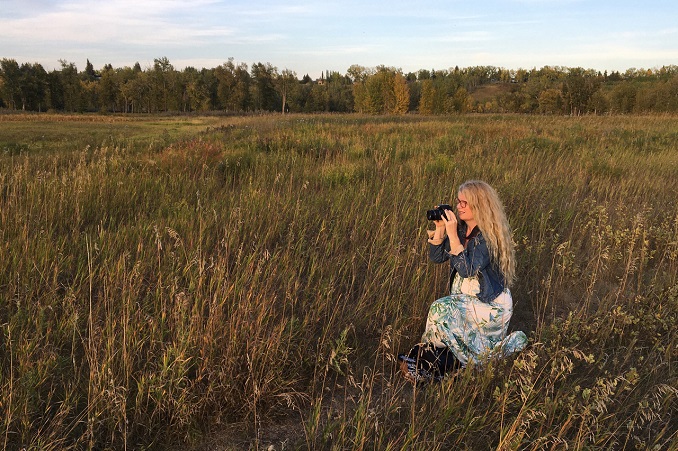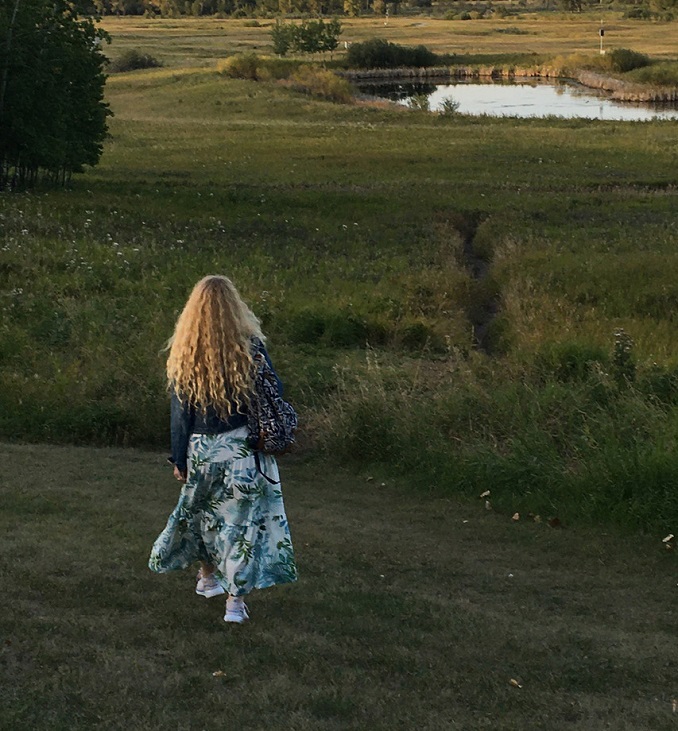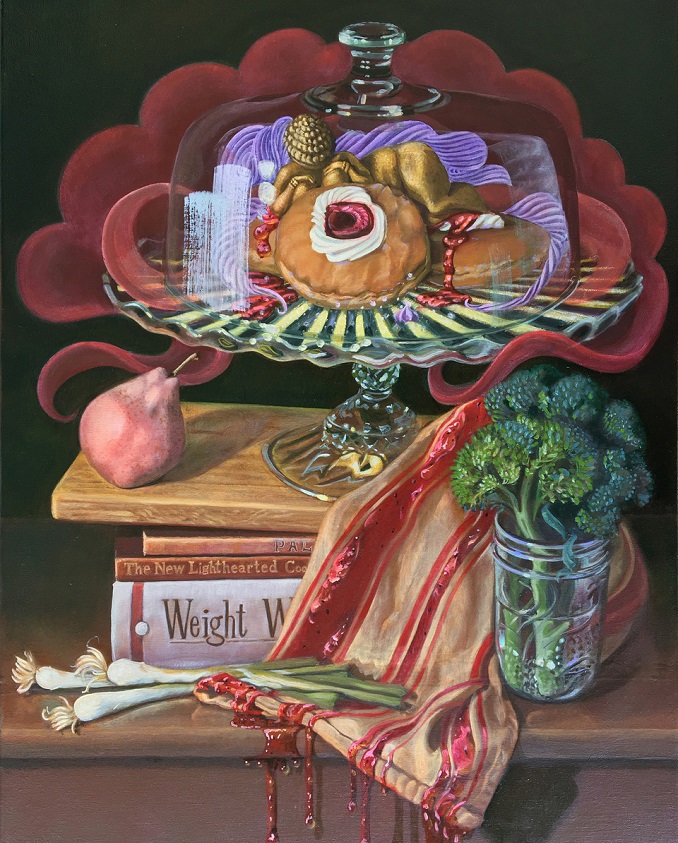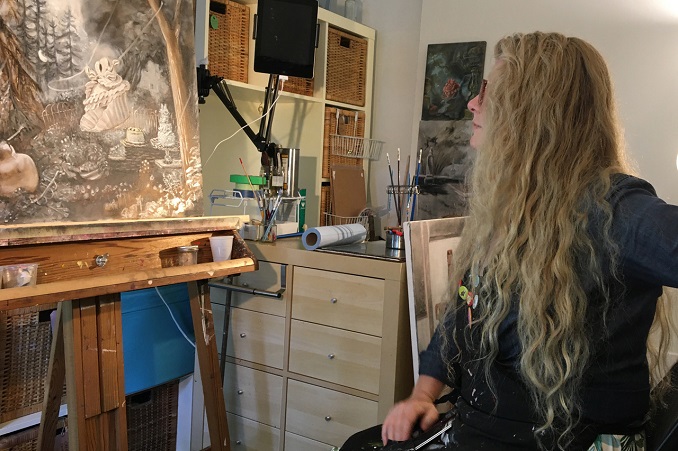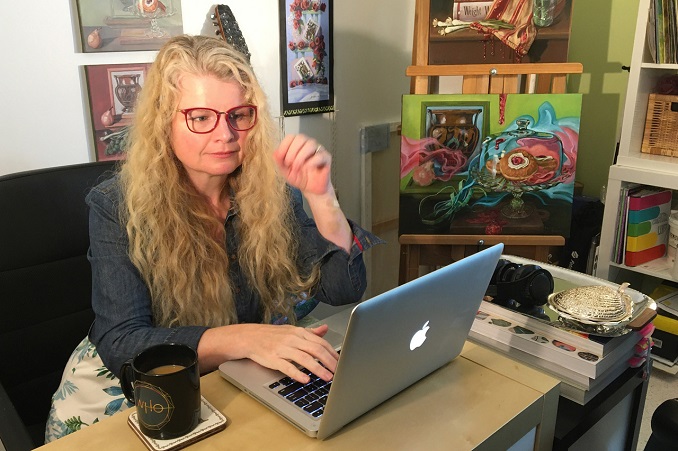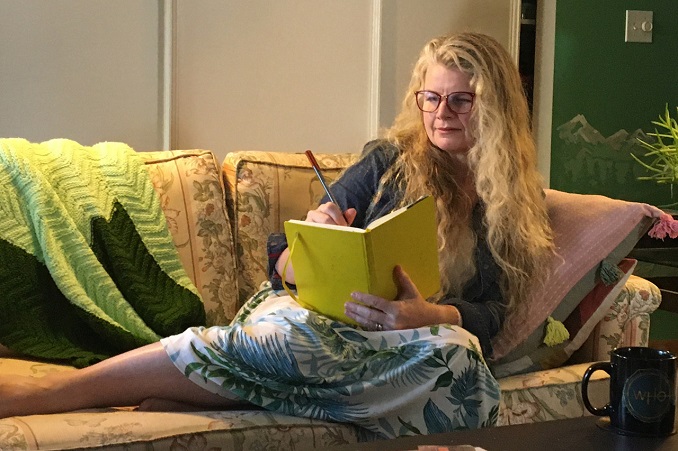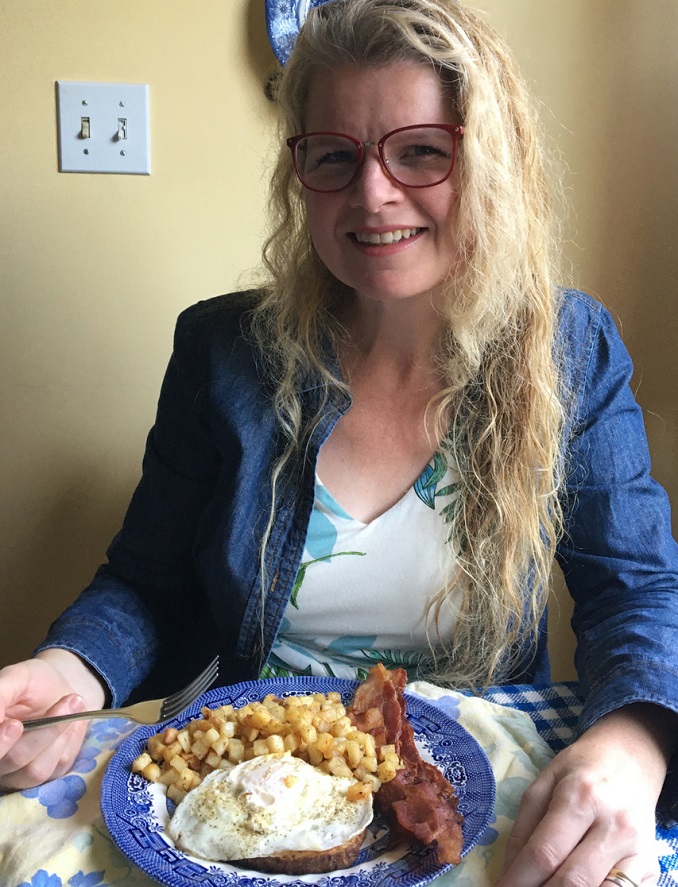 ***
Which 'hood are you in?
Midnapore Calgary. It's a great area located near the southern edge of Calgary, bordered on the north and east by Fish Creek Provincial Park. Midnapore offers ample opportunities to get out in nature.
What do you do?
I create thought-provoking paintings and drawings. My paintings are generally representational, and the content can sometimes be subversive.
What are you currently working on?
Right now I am working on a series exploring health & diet culture through the genre of still life painting.
Where can we find your work?
Website | Facebook | Instagram