I didn't know him back then, but Andrew tells me that when he was a high school student in Calgary back in the 90s, he was well-known for his quick wit, perhaps to the chagrin of his teachers. In those days, all his classmates thought he'd become the next David Letterman … which he didn't. Years later, however, after moving to Manitoba, he did channel this sense of humour into a popular Mennonite satire website called The Daily Bonnet. It's basically like the Mennonite version of The Onion. But, trust me, you don't have to be Mennonite to get the jokes. Well, not most of them anyway. Sometimes he writes about me and just changes the name. It's okay, though. I'm sure no one recognizes me in the articles. Andrew's also written an award-winning novel called Once Removed, which also has a character based on me, but he denies it.
Written by Erin Koop Unger – Andrew's wife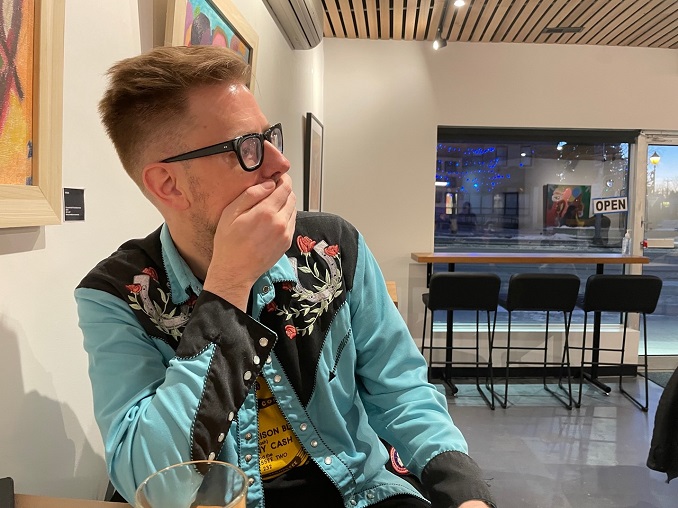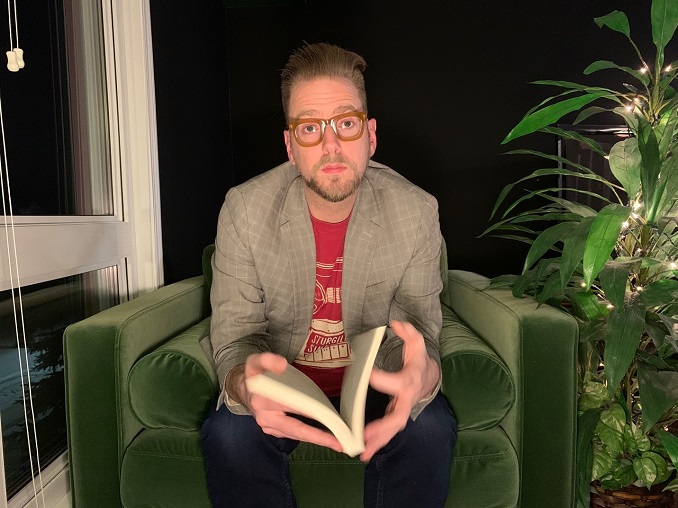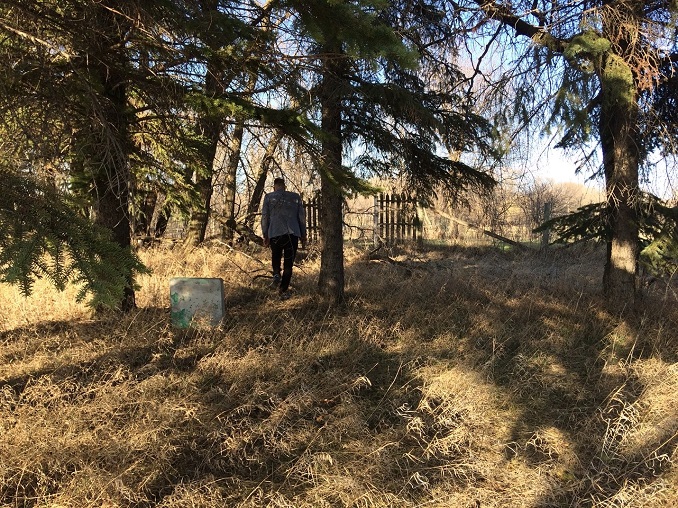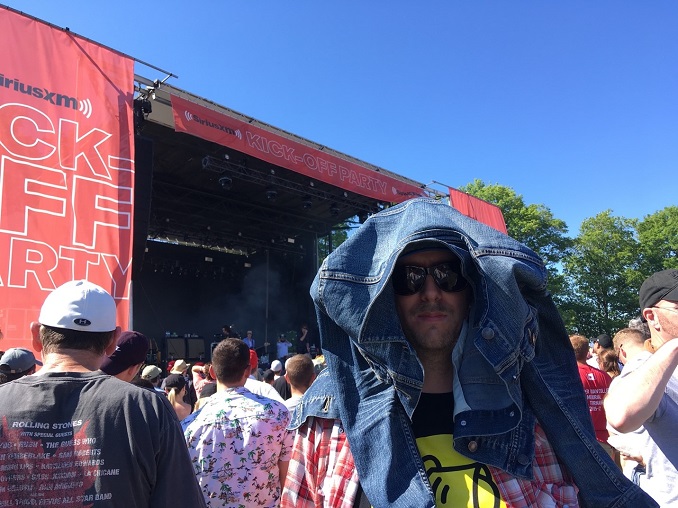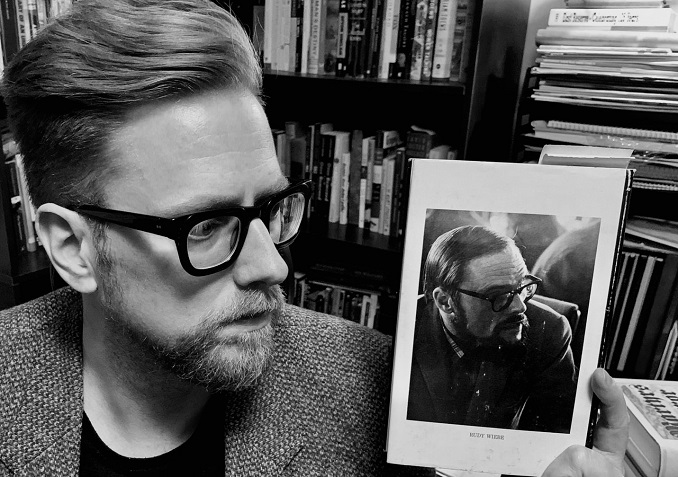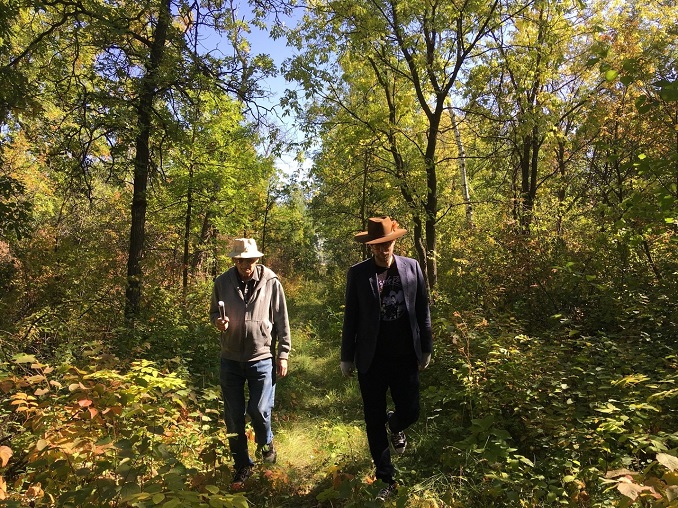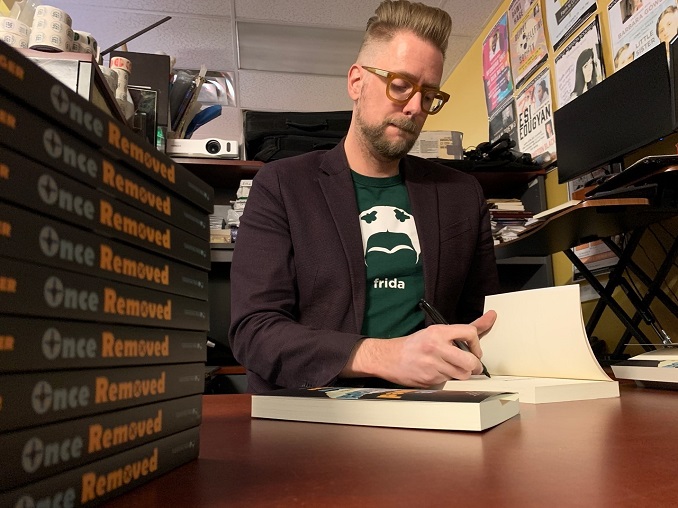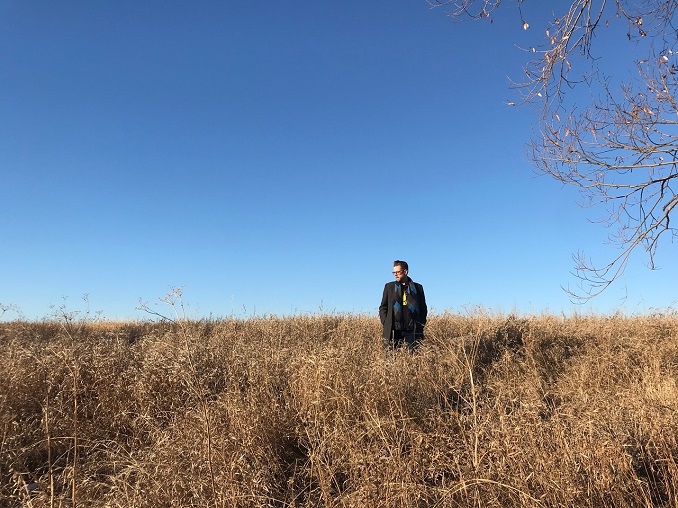 ***
Which 'hood are you in?
As a teenager growing up in Calgary, I lived in Whitehorn not too far from what was, in those days, the last LRT station. Now I live in a small city in Manitoba called Steinbach, which is south of Winnipeg, and has no LRT. We do, however, have a really nice feed mill.
What do you do?
I write and teach. I started a satire website called The Daily Bonnet in 2016 and have written an article a day for over 6 years. I think it's over 2400 satirical articles. I've also written two books, a novel called Once Removed and a Daily Bonnet collection called, appropriately, The Best of the Bonnet.
That's what I do in Manitoba. When I'm in Calgary, however, my friend Jeremy drives me around to all the local record stores and bookstores. I usually need a second suitcase to bring it all back home.
What are you currently working on?
I continue to write The Daily Bonnet and I am also working on another novel, but I shouldn't say too much about it yet, as it's certain to change … and if there's one thing Mennonites can't handle it's change.
Where can we find your work?
You can check out my author's website and find The Daily Bonnet. Of course, The Daily Bonnet is also on all the usual social media platforms, too. You can find my novel Once Removed and the collection The Best of the Bonnet in bookstores and online retailers.