Caitlynne Medrek is a Calgary born actress who took home the Betty Mitchell award last season for outstanding performance by an actress for Billy Elliot at Theatre Calgary! She spent 6 years living and working in Toronto, but is so grateful to be back calling Calgary home.
She has over 20 years of stage, screen and voice experience. She's been seen on stage at Theatre Calgary (Billy Elliot, The Crucible, A Christmas Carol), Alberta Theatre Projects (Becky's New Car, Picking Up Chekhov), Stage West, Storybook Theatre, and more.
Caitlynne is known for her works in animation including, ARTHUR, TOTAL DRAMA ISLAND, SKATOONY and DRAGON BALL Z/GT, And can be found playing Ewan McGregors daughter in FARGO YEAR 3.
But Caitlynne's real passion is YYC PRINCESS. She is the owner, founder and creator of the company! Her love of performing, singing, dancing, wearing giant dresses, and going on daring adventures had to come from somewhere, and she believes her awareness of these passions came from the brave princesses she watched growing up. She created YYC Princess with the hopes of inspiring children to be creative, unique and themselves! She knew she had an incredible network of talented women, always looking for work between gigs, and Caitlynne knew YYC PRINCESS could not only inspire little minds, but also keep her friends working and shining too!
We recognize the influence that the Princesses have on young minds, and we refuse to take that responsibility lightly. We are Betty award winning actors, award winning fight directors, professional dancers, respiratory therapists, nurses, teachers, photographers, police officers in training, dental hygienists, mental health advocates, Miss Calgary representatives, youth leaders, flight attendants, mothers, leukaemia survivors, and more! We have written 2 original musicals, raised thousands of dollars for charities all over the city – and Caitlynne herself has given over $10,000 of money, free events and time, making magic over the city. YYC PRINCESS is constantly maintaining and keeping magic alive all over the city – and during these hard times, her business has been hit exceptionally hard, They have a donate button on our WISH PAGE on our website! You may have seen us them at NOEL FESTIVAL, CALAWAY PARK, GLOW FEST, ENMAX events and more!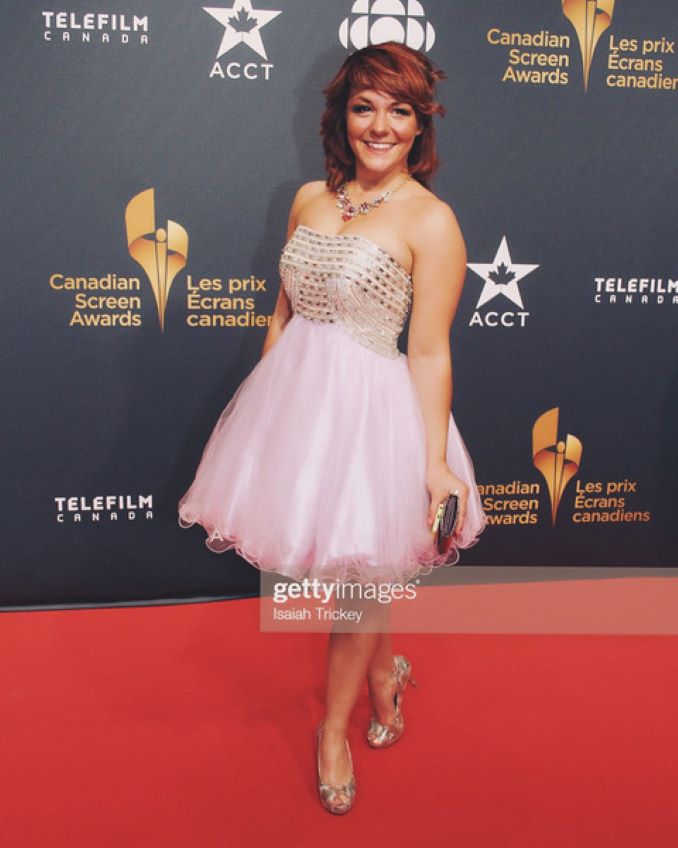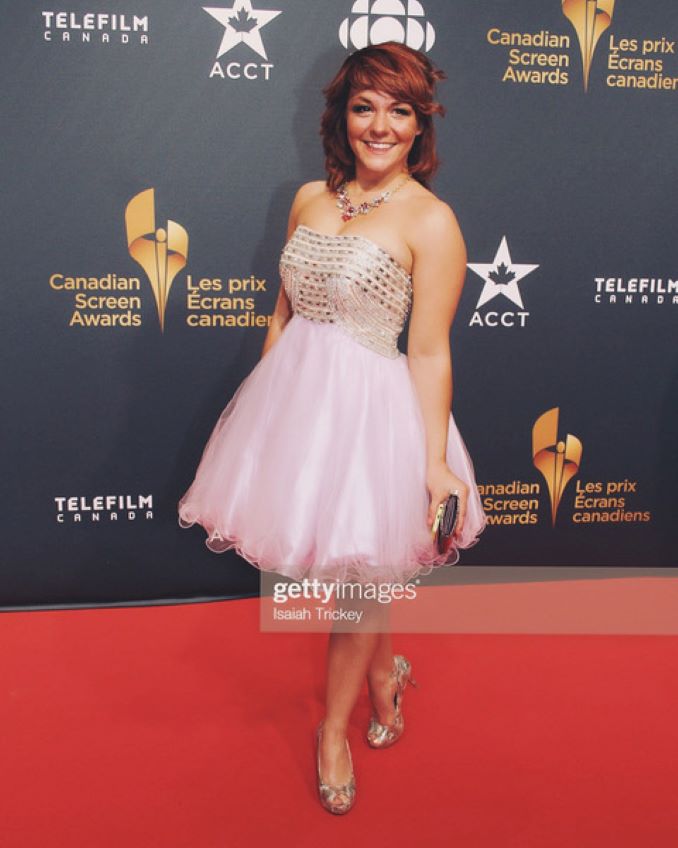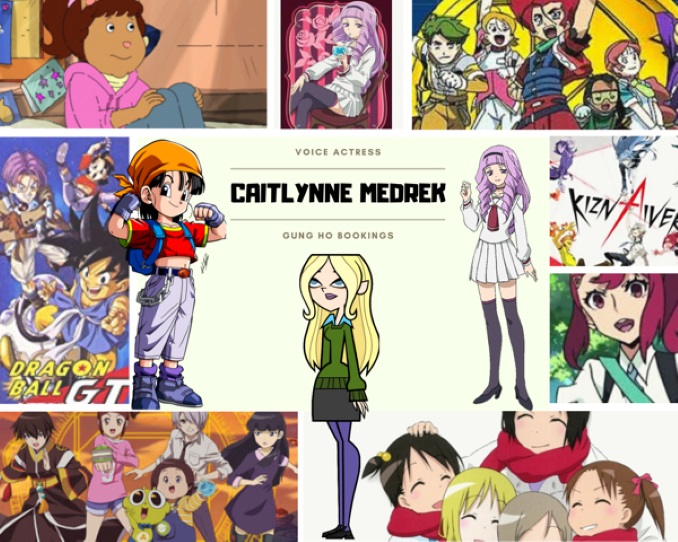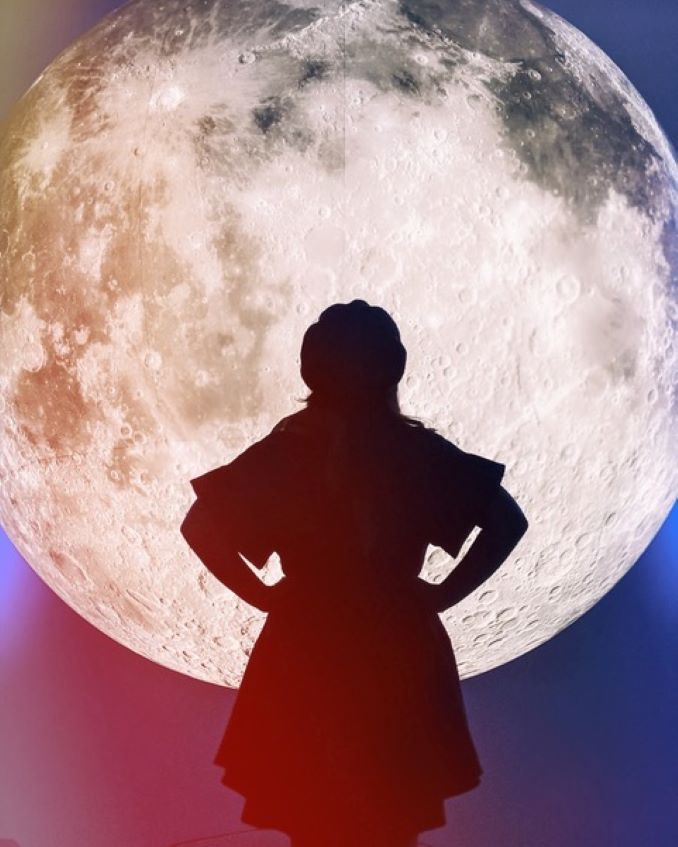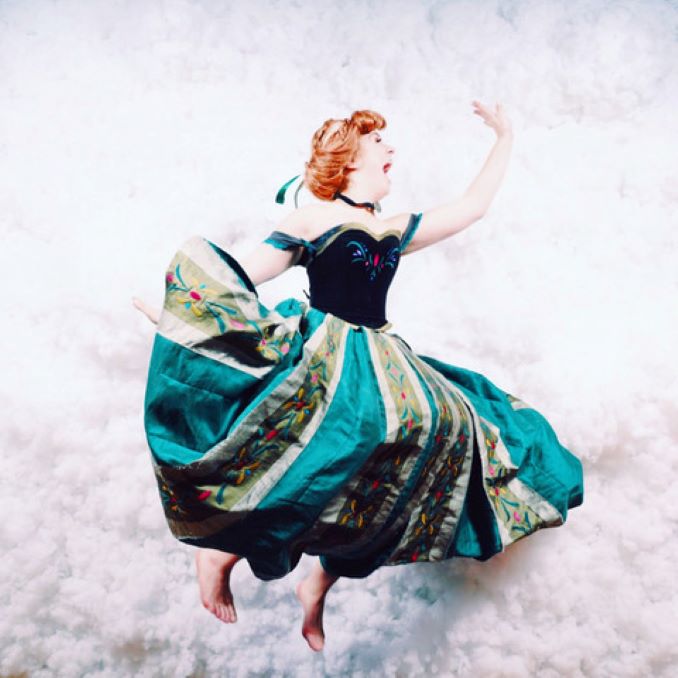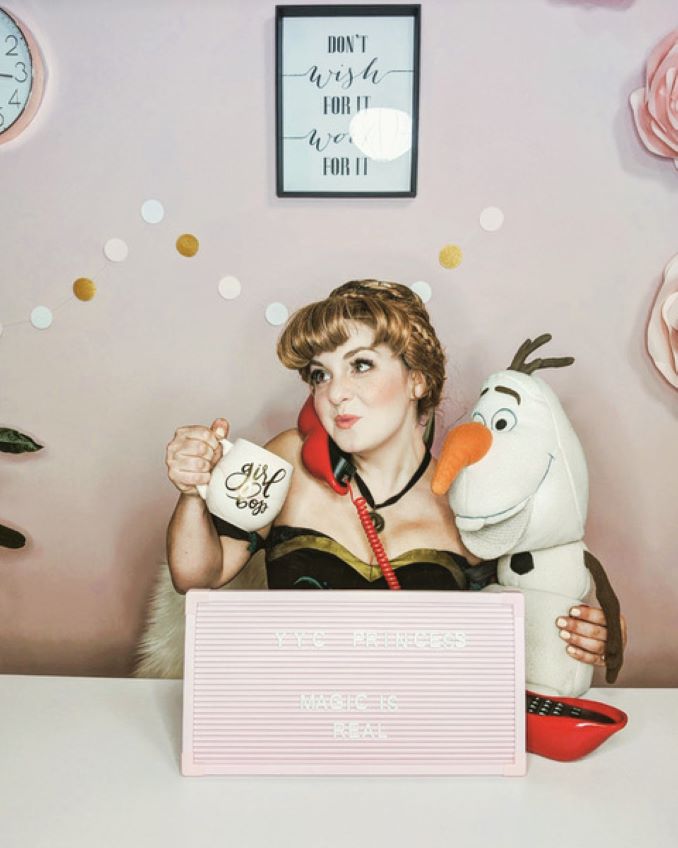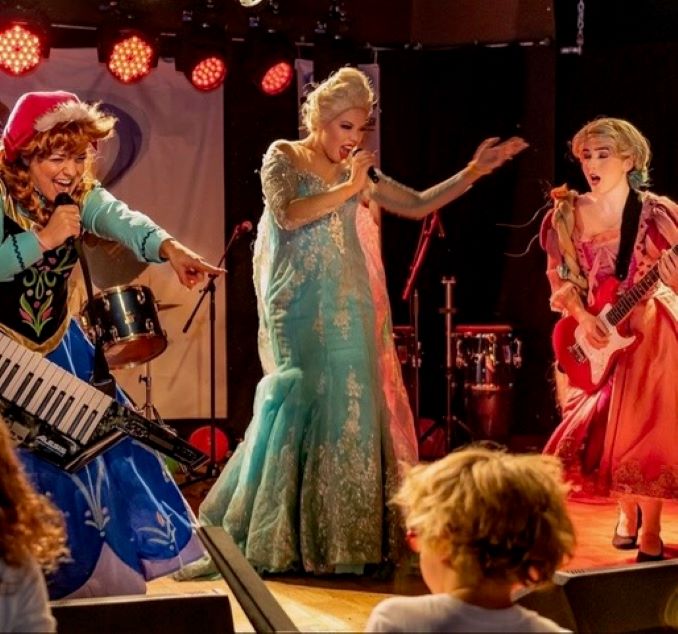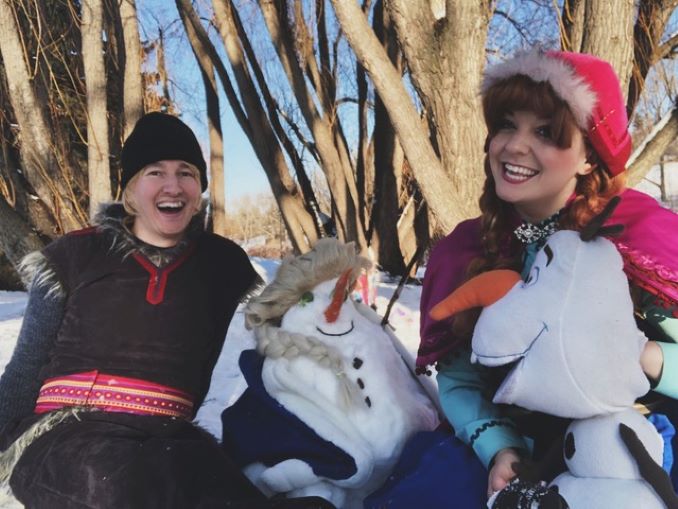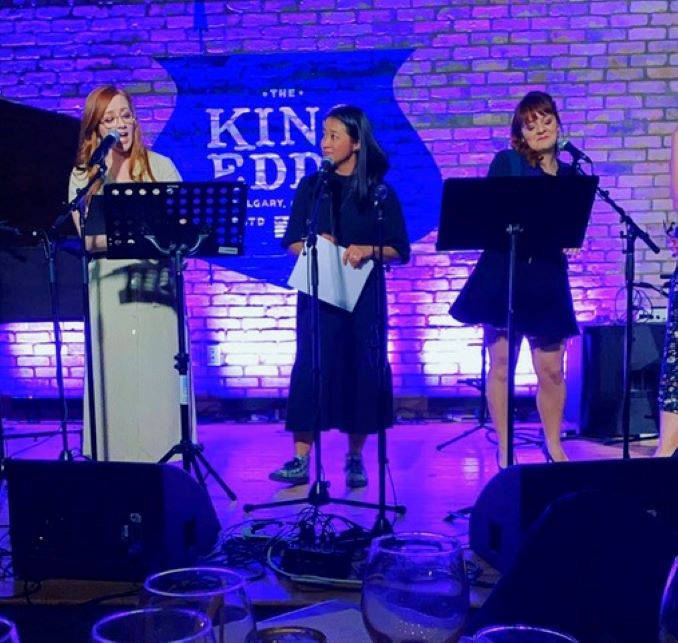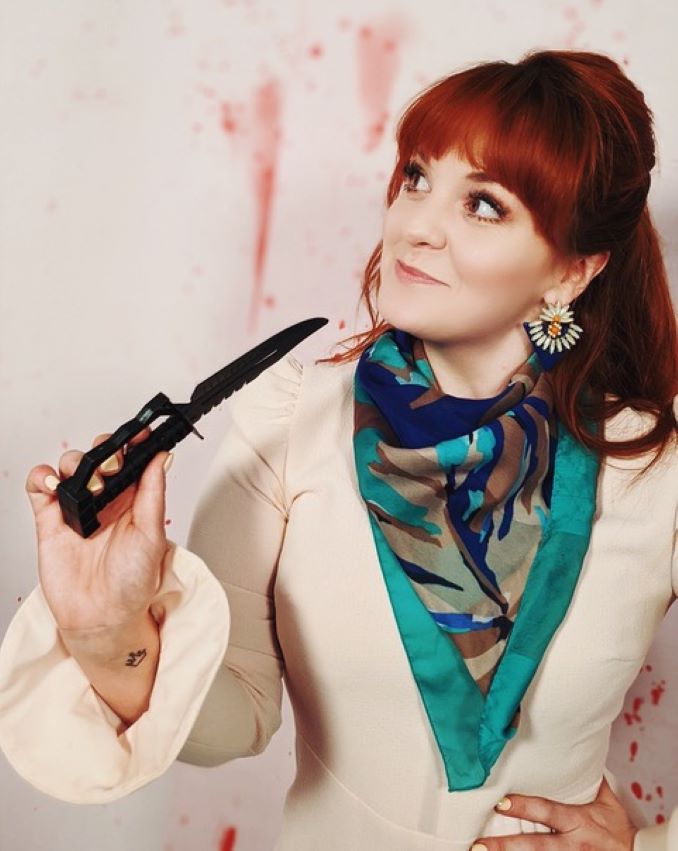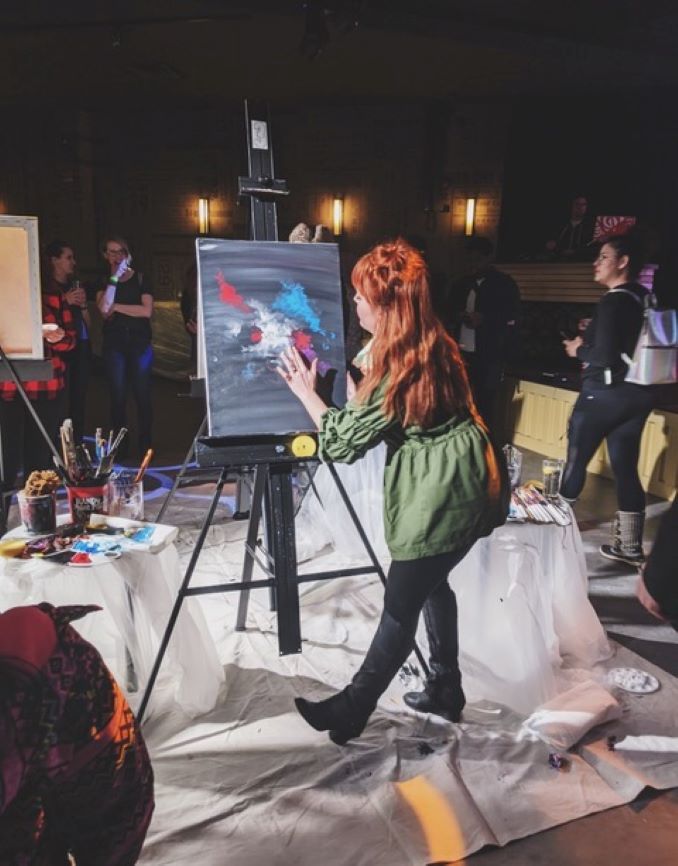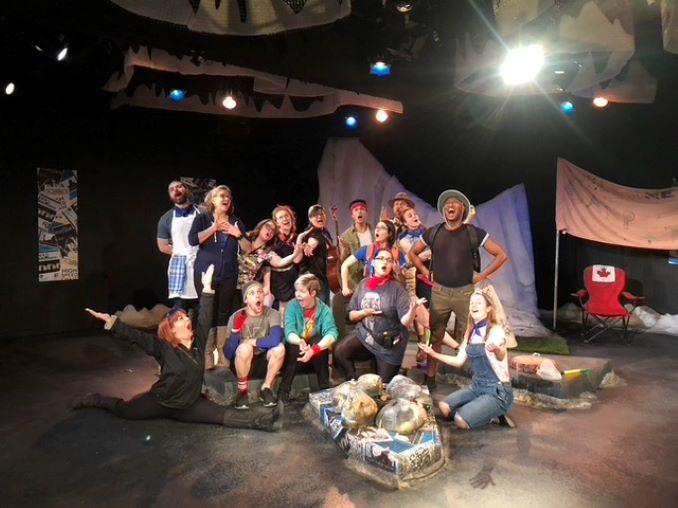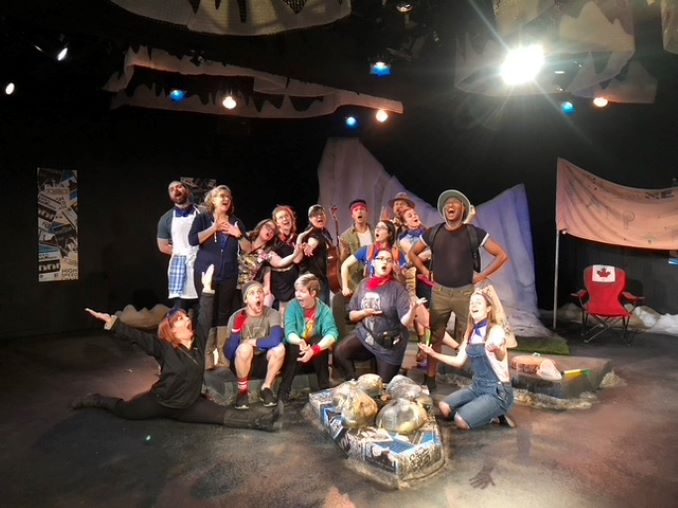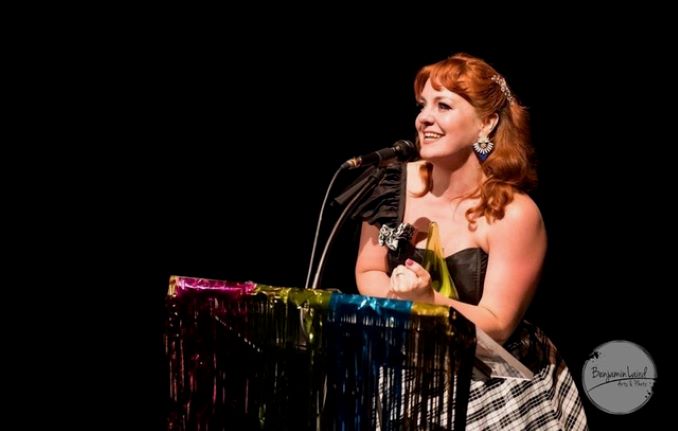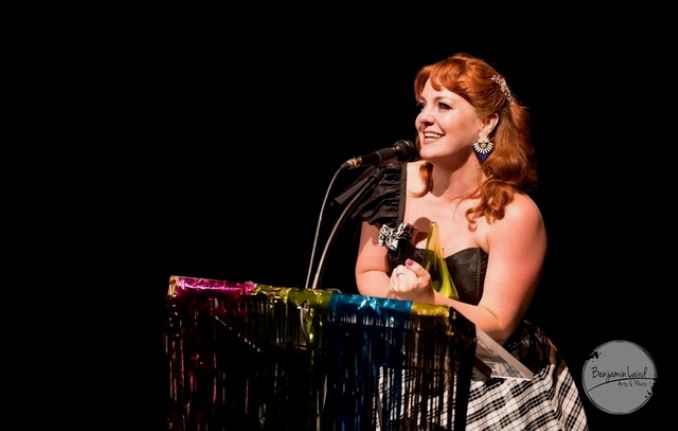 ****
What 'hood are you in?
I'm in Mount Pleasant NW! Grew up in Scenic Acres!
What do you do?
I am a full time artist, focusing on ACTING, balancing life in the theatre, film, voice studio and of course – running and managing YYC PRINCESS which includes content creation, costume and wig maintenance, social media and marketing, performing, singing and managing my amazing group of artists, AND PLAYING the role of Princess Anna whenever possible. I am also a visual artist and teacher as well!
What are you currently working on?
Sadly due to the current state of the world, YYC PRINCESS is taking a huge hit – however, we have moved to creating daily online content, including HILARIOUS "day in the life videos"of the princesses which include BUILDING A SNOW MAN, BAKING WITH CINDERELLA and CAR POOL KARAOKE, as well as running LIVE yoga, baby ballet, and fitness classes for children monday-friday on our facebook page! I am also a full time company member with CALGARY'S ONLY IMPROVISED SOAP OPERA: DIRTY LAUNDRY – playing every Monday night at LUNCHBOX THEATRE. (to be resumed after covid crisis)
Where can we find your work?
Twitter
Instagram:  YYCPRINCESS_ & Caitlynne Medrek
Facebook: YYC Princess & Caitlynne Medrek
Youtube: YYC Princess & Caitlynne Medrek.