Crohn's and Colitis Canada is the only national, volunteer-based charity focused on finding the cures for Crohn's disease and ulcerative colitis and improving the lives of children and adults affected by these diseases. We got to speak with Breanne Sich to learn more about how the organization transforms the lives of people affected by Crohn's and colitis (the two main forms of inflammatory bowel disease.)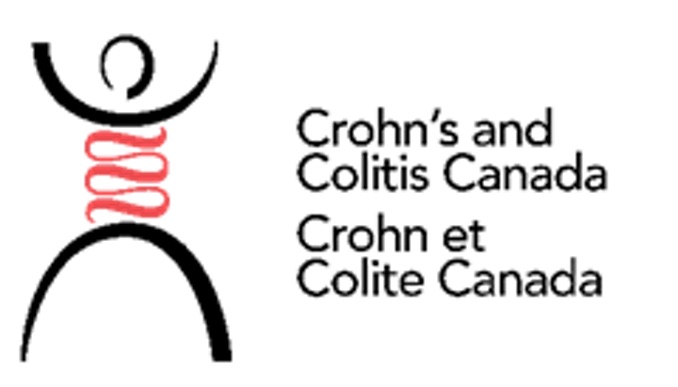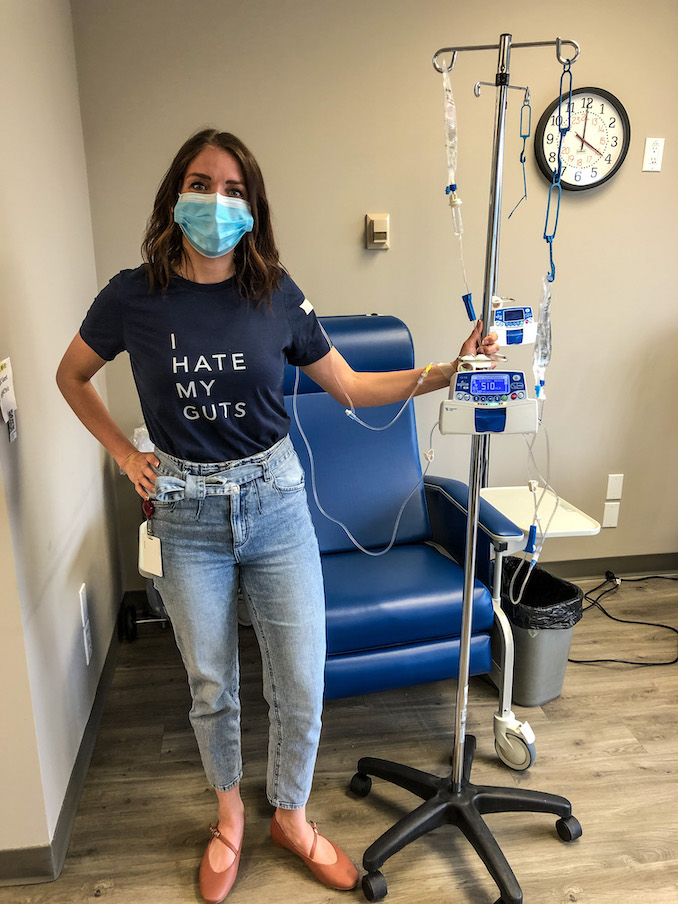 Describe your charity/non-profit in a few sentences.
The Crohn's & Colitis Collective is a community where people can go to create conversations, get gutsy, and speak their truth. We are a collective that is made for people living with Inflammatory bowel disease (IBD), by people living with IBD. We understand the struggle, and we understand that there isn't enough awareness or education around this disease for people to truly understand how it affects those suffering from it.
What problem does it aim to solve?
We donate 90% of our profits to Crohn's and Colitis Canada to help fund research for a cure. Our goal in our first year here is to raise $25,000 through conversations, apparel, and fun collaborations that involve communities of people.
When did you start/join it?
This collective was created in September of 2020 when my sister, Brittany, nearly passed away from Crohn's Disease. Both of us have been living with it for 18-20 years now, and unfortunately have been through multiple surgeries and medications – her more than myself. Since I have been fortunate enough to have a platform, a voice, and the means to do so, I wanted to create something that would uplift those living with these diseases that might not have the power to do it themselves yet.
What made you want to get involved?
Having lived with Crohn's for 18+ years, I know how triggering it can be on a daily basis. I got tired of hiding the shame I felt when I was sick. I got tired of feeling embarrassed for something that I have no control over, and most of all I got tired of having to hide my feelings from people who were supposed to be my family and best friends. I started realizing that people need to know, people are understanding, and that this isn't embarrassing – it's human.
What was the situation like when you started?
Currently, 1 in 140 Canadians suffer from some type of inflammatory bowel disease, and that number is increasing. There is currently no cure for IBD and not enough awareness or education around what IBD even is.
How has it changed since?
In the small-time since we have been going, we have been able to raise over $5000 for Crohn's and Colitis Canada, and are currently working on more partnerships and collaborations that can increase that impact. The more people who know, the more people who can help and give back! The end goal is we can raise enough money to support the foundation in research, and ultimately help fund a cure.
What more needs to be done?
Now more than ever, we need more support. Crohn's and Colitis Canada is one of the top two health charities in the world and is funding research to help find a cure, but many studies still go unfunded. Will more help, we can fund more studies and help find causes and cures for IBD. There also needs to be more people in this space advocating for their own health, and that of others. The organization runs support groups and programs, and reducing the stigma around IBD will be crucial in order to get people to feel comfortable when attending. The only way that will happen, is to make it okay for people to talk about their digestive issues, and feel supported when doing so.
How can our readers help?
Start conversations with friends and family, making people feel comfortable talking about their health outside of the doctor's office. Check-in on your friends – this is a stressful time, and stress is a huge trigger of IBD and gastrointestinal problems. Donate to the foundation through www.crohnsandcolitis.ca, or stay tuned to our space www.crohnscollective.com and support through apparel and other fun collaborations that we have coming up.
Do you have any events coming up?
The Gutsy Walk is on June 6th across Canada, and people can sign up to walk, run, or support others at www.gutsywalk.ca
Where can we follow you? – @getgutsyyyc , www.crohnsandcolitis.ca, @crohnscolitiscollectiveco, www.crohnscollective.com
PAY IT FORWARD: What is an awesome local charity that you love?
Mealshare! They are doing wonderful things to support those living with food insecurity in Canada.