Hi! I'm Avery. I am a large kitty with the sweetest face and the pinkest nose. A calm, quiet home with experienced cat people is what I'm looking for. Unfortunately young human siblings would be too much for me, as well as other animals, therefore I would prefer to have my humans all to myself! I'm a little bit on the shyer side so patience is needed to give me time to come out of my shell and get to know you. I would love it if you can provide me with lots of playtime and other means of mental stimulation such as a kitty condo in front of a window (so I can watch the bird and squirrel action), puzzle toys, and other interactive toys to keep my mind sharp. Do you think we could be friends? Why don't you stop by the shelter and so we can find out! Meow!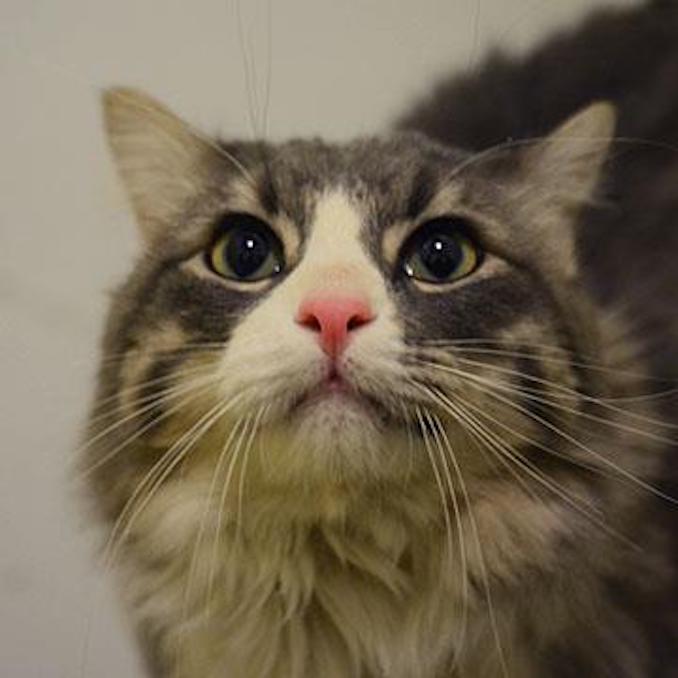 Avery
Age: 2 years 8 months 10 days
Gender: Male
Size: Large
Color: Grey/White
Spayed/Neutered: Yes
Declawed: No
In order to ensure a smooth and successful adoption, please remember to check all the basic requirements for adopting before coming in to the shelter.
About this column:
Each week we feature animals available for adoption from local shelters in the Calgary area with the hopes that our readers will assist in finding good homes for them. If you, or someone you know, has the resources to take care of one of these animals, please do get in touch with the appropriate shelter via the links provided.