Añejo Mexican Restaurant in Calgary is a 2-floor eatery with folk art & a hip vibe offering creative Mexican food and an expansive tequila list. It is located in the landmark 4th Street Rose building and offers interactive Mexican cuisine, 200+ tequilas, and "Calgary's best margarita". For our latest recipe from a local chef, the restaurant sent us their Tableside Guacamole recipe so our readers can try it at home. Looking for some better dip for your chips? Look no further!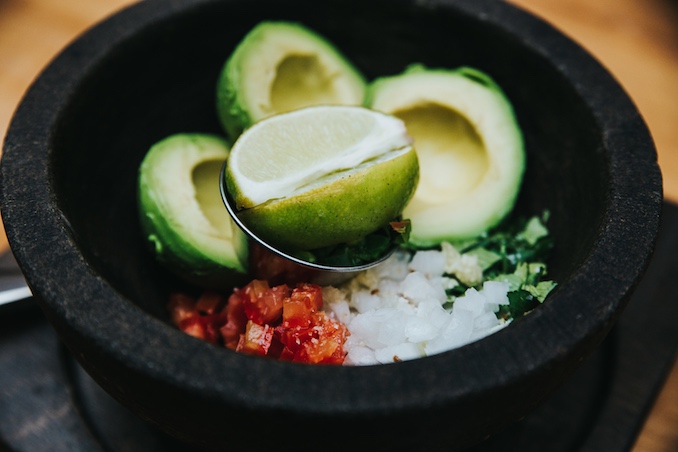 Añejo Mexican Restaurant's Tableside Guacamole Recipe
INGREDIENTS
– 1 Roma tomato, small dice
– 1/4 white onion, small dice
– 2 tbsp chopped cilantro
– 1 tsp minced fresh garlic
– 1 tsp kosher salt
– Juice of half a lime
– 2 whole avocados, pitted and peeled
Directions:
1. Combine all ingredients in a bowl and mix thoroughly with a fork, leaving larger chunks of avocado intact.
2. Serve immediately with salted corn chips.
If you are looking to try more creations, please visit their website for more information and come down for a visit.