Since 1965, the Alberta Wilderness Association has pushed for conservation of our wilderness and the completion of a protected areas network. They have also inspired local communities to care for the province's wild spaces through awareness campaigns.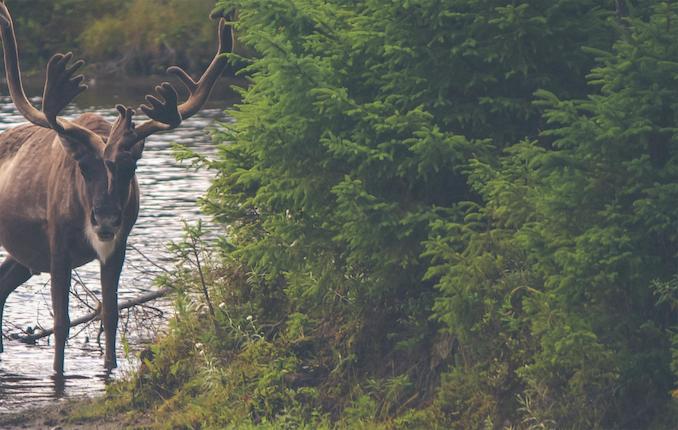 Describe your charity/non-profit in a few sentences.
Dedicated to the conservation of wilderness and the completion of a protected areas network, Alberta Wilderness Association is a voice for the environment. Since 1965, AWA has inspired communities to care for Alberta's wild spaces through awareness and action. With a provincial office and library in Calgary, AWA has active members, volunteers, and sponsors throughout Alberta and beyond. AWA is a non-profit, federally registered, charitable society.
What problem does it aim to solve?
AWA works throughout Alberta towards more representative and connected protection of the unique and vital landscapes that are the source of our clean water, clean air, and wildlife habitat. We have been working in Alberta for more than fifty years to raise the profile of Alberta's spectacular wilderness. With over 7,000 members and supporters in Alberta and across Canada, AWA remains committed to ensuring protection of wildlife and wild places in Alberta for all Canadians.
When did AWA start?
July 1965
What made you want to get involved?
A caring concern for wilderness and wildlife and a healthy environment and future for generations to come was at the core of my decision to become involved.
What was the situation like when AWA was formed?
At the time, there was a growing awareness that changes on the landscape from industrial development and exploration were having and effect on wildlife and other environmental factors. The founding members of the association sought to make a difference by creating better awareness of what was happening and what we could do. They worked with the general public and with decision makers and began growing the association.
How has it changed since?
We have made some progress and yet we feel we have a long way to go. We do have more protected areas and greater awareness of the need for habitat to support our wildlife and native species. We know more people understand our native biodiversity is vital to our health and wealth. We do see industry and government making concerted efforts to have the environment as a very early part of their conversations about development and changes to our intact natural areas. However, short term, self interest can be out of balance with the need for a long term perspective and doign what is right.
What more needs to be done?
We are still short of representative protected areas in Alberta. With six unique natural regions, the Foothills, Parkland and Grasslands regions are truly under protected. The Grasslands have less than 1% protection. The provincial and federal government have agreed to meet a target of 17% protection by 2020 (known as the Aichi Accord Target 11). AWA is working to see that the protection in Alberta's underrepresented areas increases. 17% is considered a minimum to protect our biodiversity, our health and our wealth. We will not meet 17% in all three of these areas but we can do better than we are right now.
How can our readers help?
Write a letter showing support to the Premier and the Minister of the Environment; if they are short of time, we have a form letter that can be personalized on our website – https://albertawilderness.ca/issues/wildlands/protected-areas
Become a member and stay informed to learn about opportunities to be part of our work as volunteers and supporters. www.AlbertaWilderness.ca
Do you have any events coming up?
Alberta Wilderness Association
On March 2 the third concert in our annual program of Music for the Wild opening act Brand New Companions will be followed by Christie Simmons who offers an evening of prairie Celtic with a little country, and traditional folk with a twist of Americana.
On Tuesday March 5 we are sponsoring a public forum on water security in Alberta. Water for Tomorrow will be moderated by CBC's Judy Aldous, MLA candidates from Calgary
Mountainview constituency will discuss headwaters, drought/flood preparedness and responsible water use.
On March 19 as part of our regular Talks Program, we are hosting a presentation by Elly Knight on what we've learned about where Common Nighthawks spend their time outside of the breeding season and how it applies to the conservation of this poorly understood species.
Where can we follow you?
Facebook | Twitter | Instagram | YouTube