Kim Smith is a New York Times bestselling children's book illustrator and author. Her attention to detail and whimsical imagination comes through in every illustration and art idea that she pursues. She's never content with the status quo of her talents and always seeks new inspirations, art techniques, and mediums to express her creativity.
A graduate of the Alberta College of Art and Design, Kim has spent the past 13 years building a career that has also seen her utilize her illustrating talents for editorial, concept, and design work.
Working in the world of children's books has also allowed her to inspire and engage kids, both through the illustrations in her books that come alive off the page, but also in the visits she's made to classrooms, which get kids excited about art and imagination.
Her PopClassic series with Quirk books has introduced a new generation to pop culture properties near and dear to their parent's hearts, allowing different generations to connect and enjoy their favorite stories together. As an author, her first book Boxitects shows the importance of teamwork and the fun and joy that can come from creative thinking and building.
Living in Calgary and being so close to the Rocky Mountains has provided Kim with endless opportunities to spend time and explore nature, which in turn has had a big impact on her illustration inspiration and style.
– Written by Eric Gillis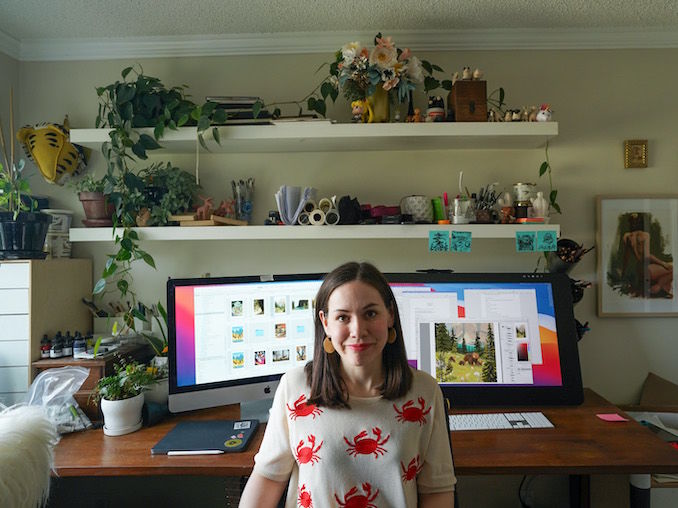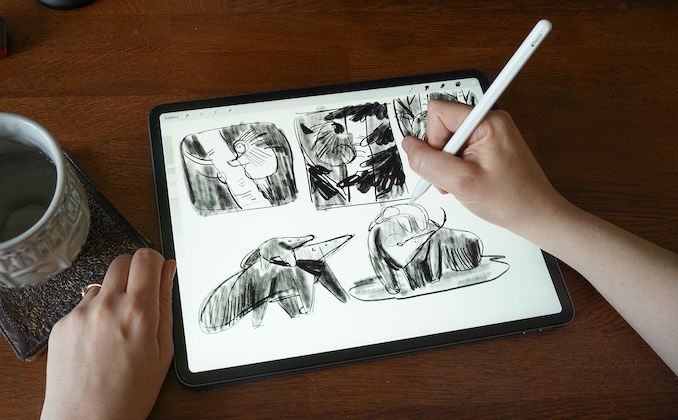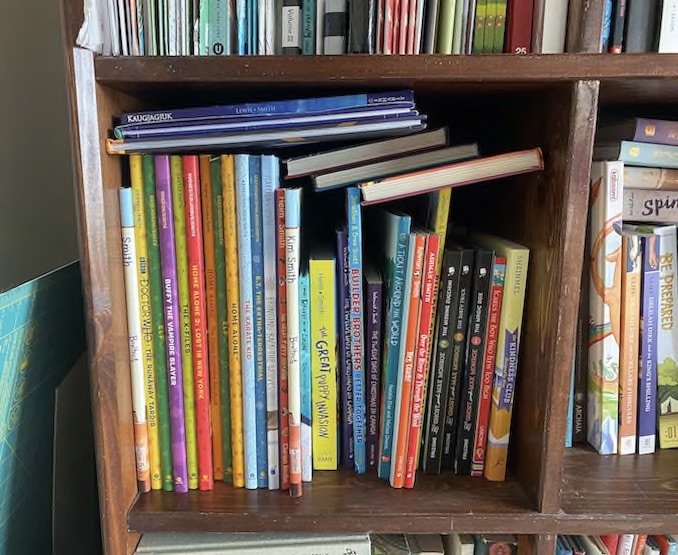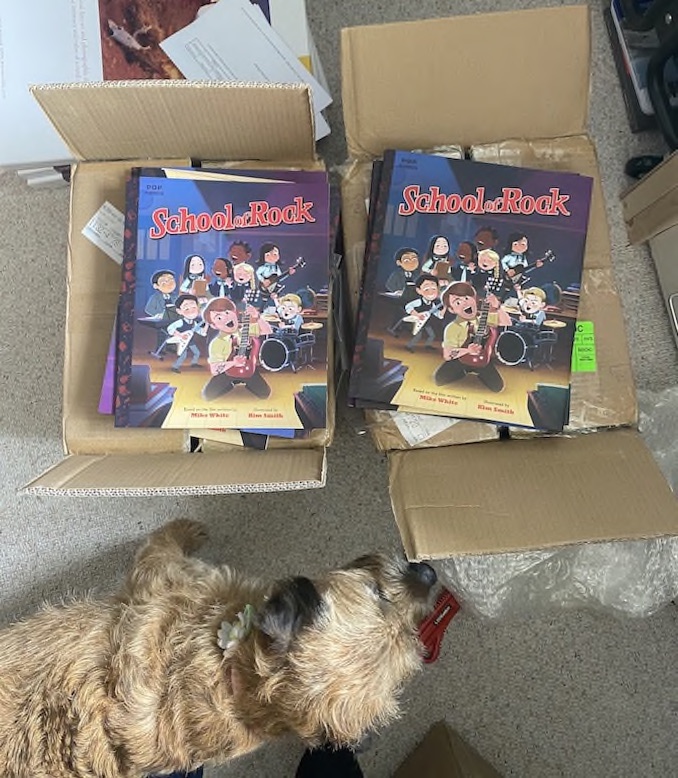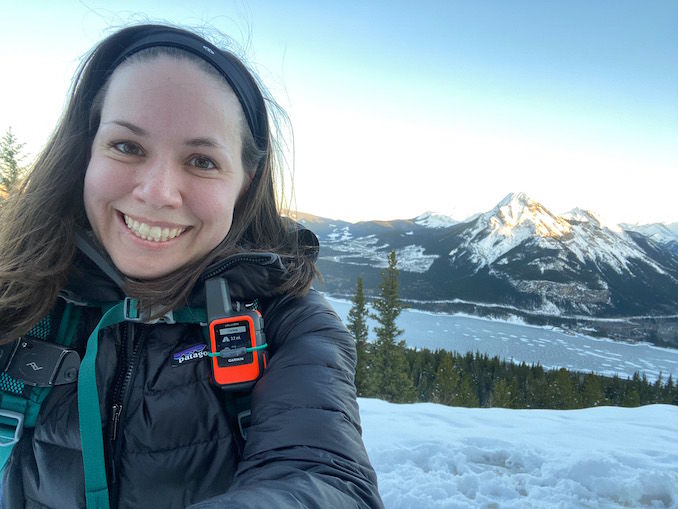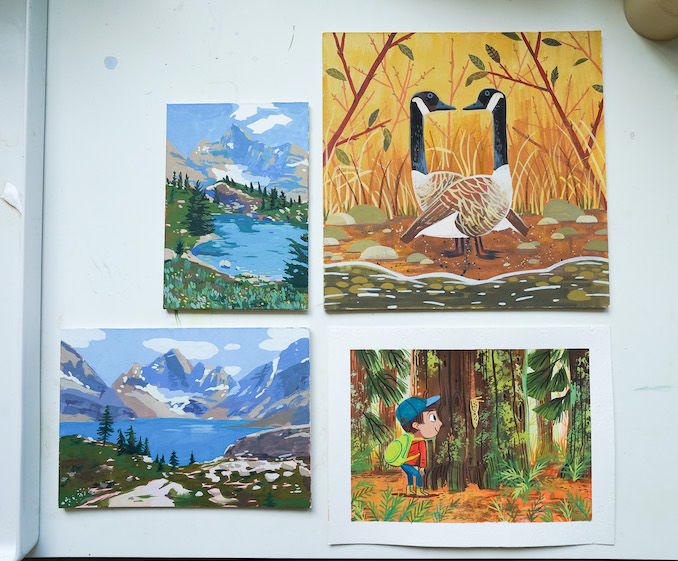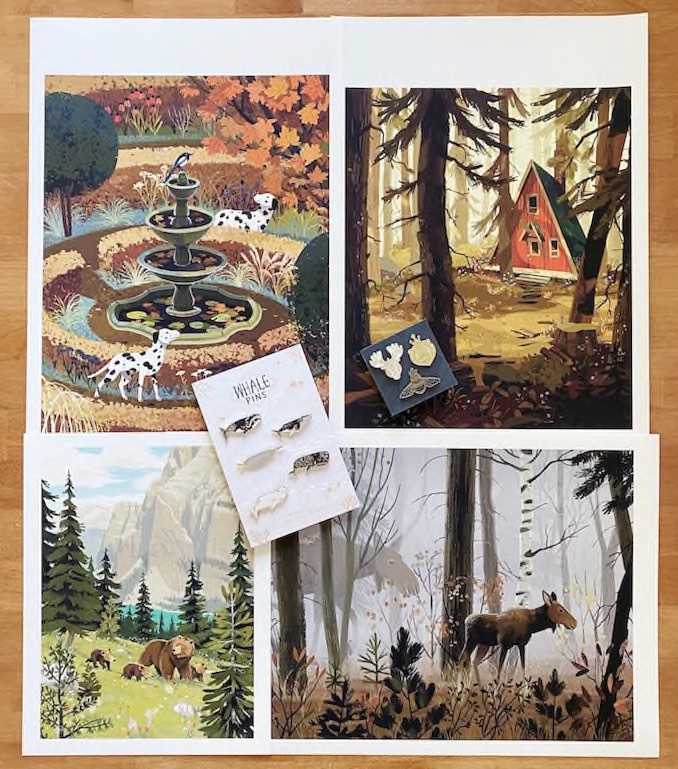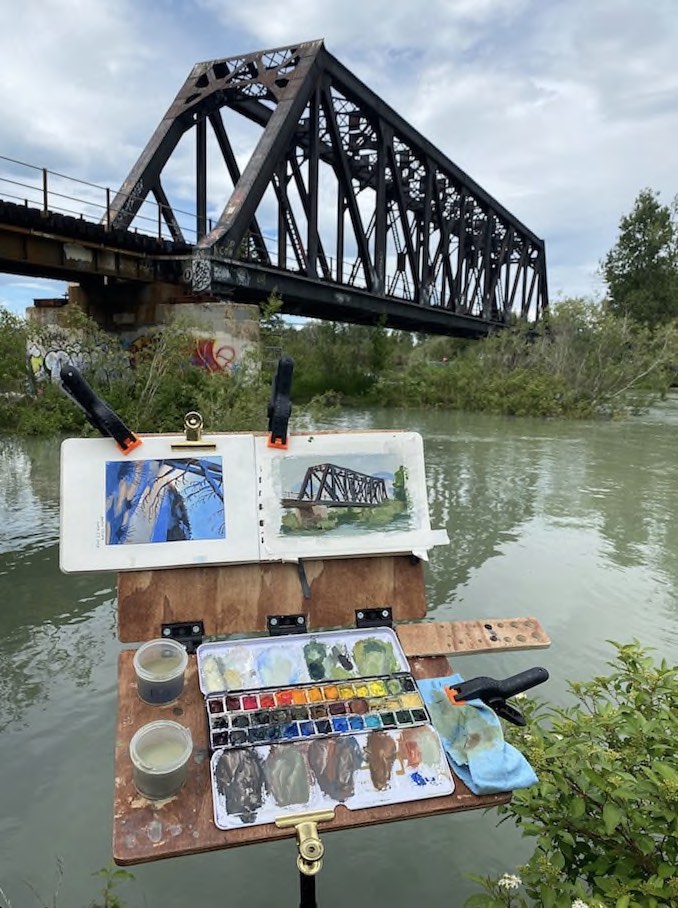 Which 'hood are you in?
I live in Point McKay, which is a small townhouse community just across the street from Parkdale. My husband and I feel in love with the area because of all the tall coniferous trees. In the winter it can feel a little like you're living in Banff (if you forget the mountain part). It's just a short walk to Edworthy park and the river pathway. We've found ourselves lucky to observe plenty of local wildlife around here. There are bobcats, bald eagles, coyotes, beavers, all sorts of waterfowl, and many, many chunky squirrels.
What do you do?
I'm an illustrator, mostly for picture books. I have illustrated over 30 picture books including the Builder Brothers picture book series (HarperCollins); the PopClassics picture book adaptations of popular films including Back to the Future, Home Alone, and E.T. (Quirk Books); and the Ice Chips chapter book series (HarperCollins Canada). I also am working on writing more picture books. My first authored book, Boxitects, has just been named an honour book for the Blue Spruce Awards from the Ontario Library Association's Forest of Reading. Along with picture books, I've also illustrated posters, puzzles, advertisements, and games.
What are you currently working on?
I am currently illustrating two books about nature. I'm also working on writing a second picture book and creating a few new prints for my online store. I do have a couple of books that will be out soon, which are School of Rock (August 17th, 2021) and A Rugrats Chanukah (September 28th, 2021). They are the last books I will be illustrating in the PopClassics series.
Where can we find your work?
My books can be found in local books stores (like Owl's Nest Books, Shelf Life Books) or they can be found at Chapters or Amazon. My other work can be found through my website, Kimillustration.com, or through my social media, @kimillustration (Instagram) @kimdraws (Twitter).