Born and raised in Calgary, Alberta, the lifelong dream of Jennifer Francis of becoming a self-supporting artist has been just out of reach. Art manifested itself in childhood, in what others would refer to as "an artistic flair". Early occupations led her to explore her artistic abilities, by designing and selling intricately detailed cakes. But art subdued somewhat when motherhood filled her life as a single mom. Her precocious intelligent son, Jack, also has "an artistic flair". She then found a new career in the health sector which granted her time and resources for her art to work its magic again. Then it happened, her skill levels reached a level that other artists started to notice. Never afraid of risk-taking, Jennifer sought out one, then another, opportunity to show her work. Her desire to create images in which the essence of her subjects, whether eye-catching watercolour landscapes, antique cars and trains, or her monochromatic portraits, seem to vibrate with an essence that comes to life under her long-practised confident brush strokes. As an artist, Jennifer has just begun to bloom. As a person, she has set herself solidly on the path to the bliss she dreamed of as a young girl.
-Written by Jennifer's Father and Artist Mentor, Butch Francis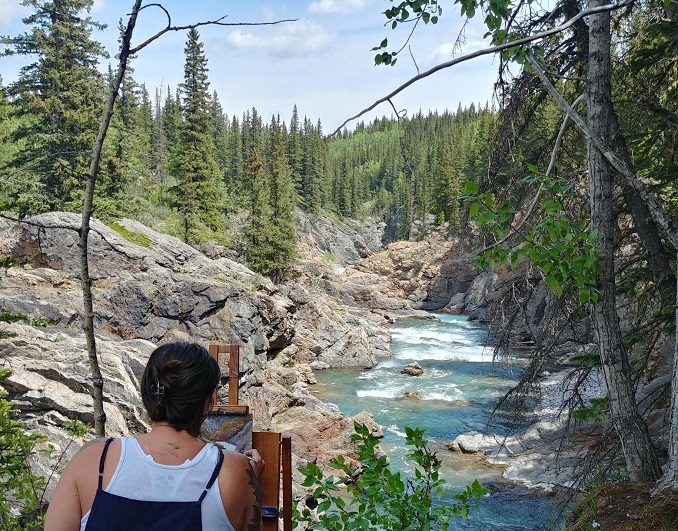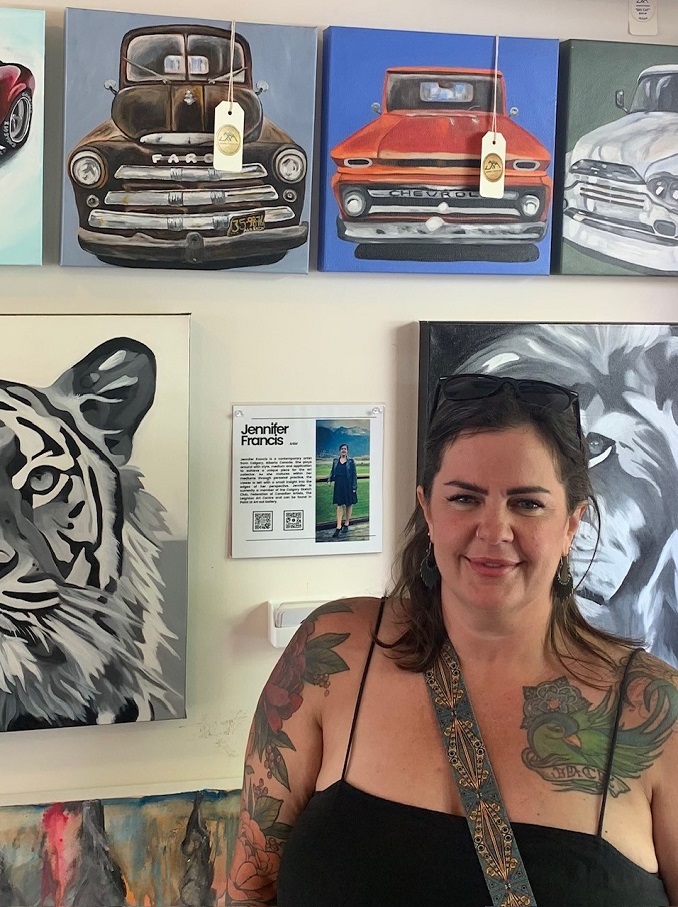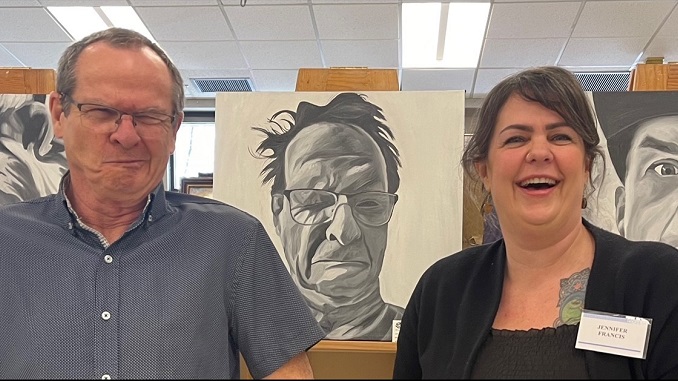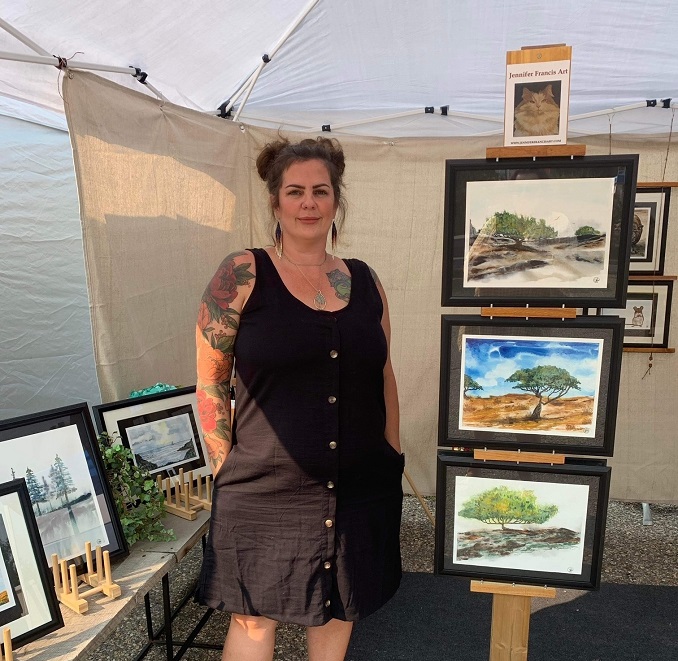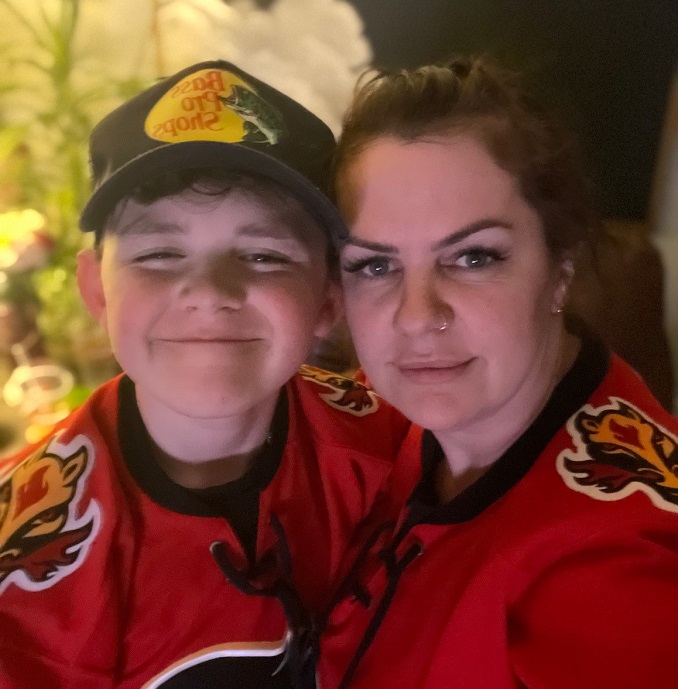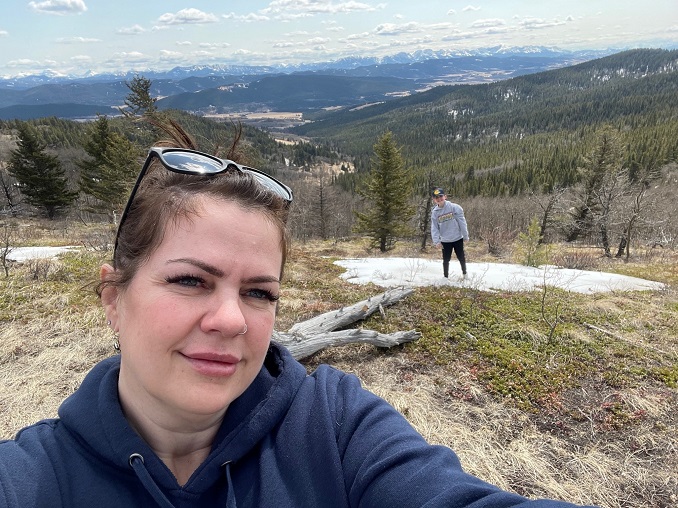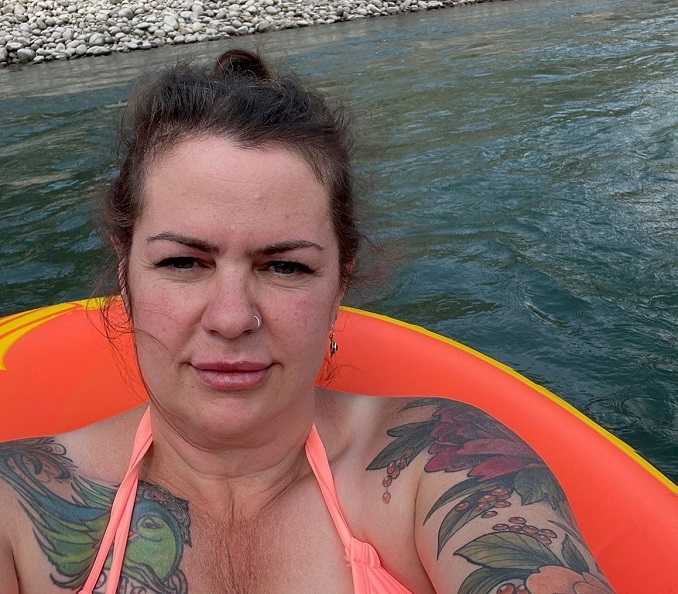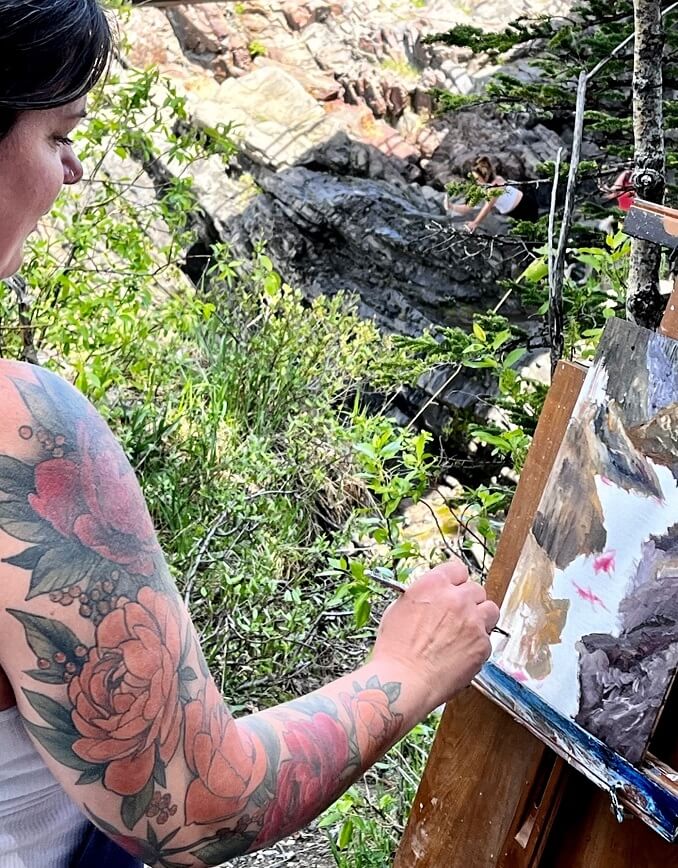 ***
Which 'hood are you in?
My humble abode is in the bustling metropolis of Calgary, Alberta
What do you do?
My paintings explore the earthy loose blooms of watercolour, crisp bold lines in acrylic and deep moody shadows in Oil. I play around with style, medium and application to achieve a unique piece for the art collector.
What are you currently working on?
I am currently working on a few different projects. A bird on the beach in oil, a large-scale motorcycle in acrylic, and a commissioned family collage for a 50th anniversary.
Where can we find your work?
You can find my work on my website, LinkedIn and Paint Ur Art Out Gallery in Calgary, Alberta. I am also an active member of the Federation of Canadian Artists, Federation of Canadian Artists Calgary Chapter, Leighton Art Centre and The Calgary Sketch and Painting Club.