Back in the day, people were more maximalist, and this made their rooms look more cramped. From a luxury pillow and heavy metal furniture items to bold patterns, this was the most common theme for them.
However, in this modern era, more people are becoming minimalist with their motto being "less is more". Although some individuals kind of "fear" this minimalist lifestyle as this makes them think of having to sacrifice style and comfort, the best thing about this is you can integrate both comfort and functionality.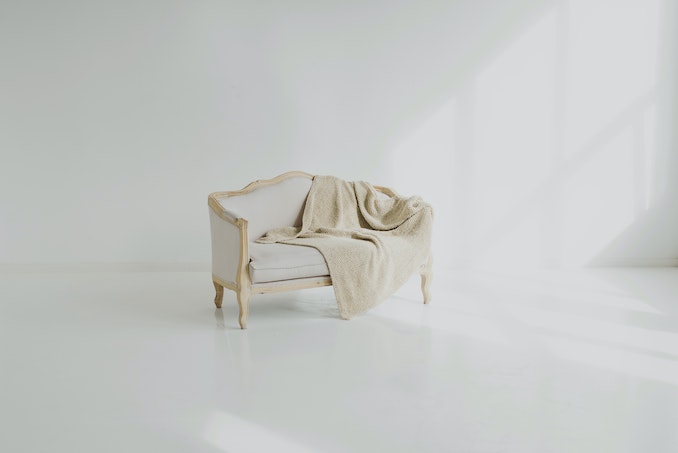 If you want to know more about cozy minimalism and how you can achieve this, keep reading this article!
What Is Cozy Minimalism?
Cozy minimalism is an interior design style that allows homemakers to live comfortably in their homes without compromising on the functionality, style, and decorative elements.
It doesn't involve creating a cramped space. Instead, designers focus on a more open space while keeping the main furniture items of the rooms the focal points.
Therefore, a cozy minimalism style allows for a livelier, practical, stylish, and stress-free zone.
How to Achieve Cozy Minimalism Interior Design Style?
If you also want to achieve the same look and comfort level for your home, implement the following ways.
Focus on the Main Furniture Items
As comfort and functionality are the main goals here, it's essential to focus on the main furniture pieces that will be mainly in your use.
For instance, a bed for your bedroom and a couch for your living room. These items should be the focal point of your rooms, and then you can decorate them with other accessories as you like.
When buying such furniture items, you should keep them simple and elegant and make sure they are lightweight yet sturdy.
Play with Different Textures
Layering textures on furniture pieces is a great way to give a unique and timeless look to your décor. They not only come in handy but also play a vital role in creating a cozy look.
For example, you can opt for some plush throw pillows and decorate your bed with them. You can always add a pop of colour with them as well.
Moreover, adding a neutral-coloured fuzzy throw blanket on one of your couches can set the cozy vibes for your home. This way, you can also feel warm and toasty on freezing winter nights.
However, you can also go for other textures too, those that feel homey. Let's say, investing in a rustic, wooden coffee table can also set the entire tone for your house.
Add Some Accessories
To give a modern touch to your décor, accessories will come in handy. You can start off with fresh plants. Not only do they clean the air you breathe, but they also add liveliness and style to your interior.
Lighting is another factor that you need to take into consideration. You can invest in sleek floor lamps or side table lamps for aesthetic appeal and practicality at nighttime. Candles are a great option too!
Lastly, you can also try hanging mirrors on the walls. They come in a variety of designs to suit your preference, and they will also make your space look brighter and more spacious.