There's one word that's taken over the news these last few months: inflation. Products and services are getting more and more expensive, while even big companies like Twitter, Meta, and Ericsson have gone through mass job cuts. The outlook for the economy is bleak.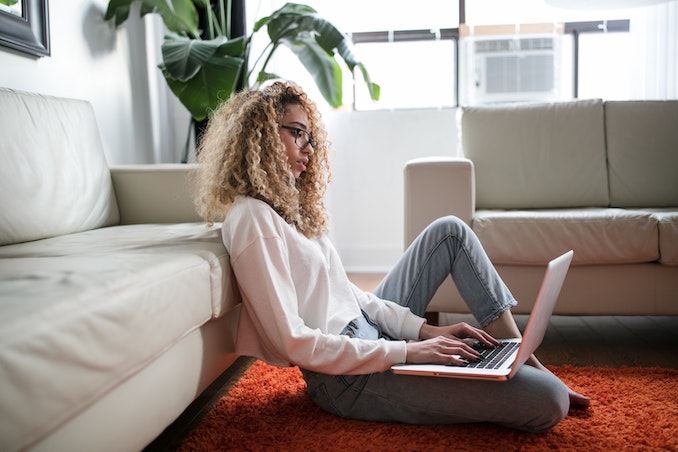 With groceries and bills becoming increasingly unaffordable, looking for a second job or joining the gig economy is becoming a potential necessity. But there's another viable route: picking up extra cash online. To help you navigate the various options, consider these side hustles.
Sell Your Stuff Online
One of the easiest and quickest ways to earn a buck online is by selling your possessions. You can sell anything from old clothes, books, furniture, and video games, to random collectibles.
You'd be surprised just how much 'stuff' you've built up over the years. You probably have thousands of dollars worth of products that you wouldn't even miss. Go through the KonMari Method and only keep items that spark joy.
Use platforms like eBay, Facebook Marketplace, or Mercado Libre. If you enjoy this process, perhaps it's an opportunity for an online business. You can buy stock to resell on AliExpress or by scouring thrift stores for deals.
Scratchcards
You may be thinking that winning the lottery is a pipe dream, but we're not talking about the traditional route of paying and praying. To make extra money, you can always try your luck and play online scratchies for free just by signing up. These are very much like the traditional kind, except with a lot more choices for play.
The key is by taking advantage of the many bonuses companies offer to new customers. You can get free scratchies when you open an account, often without having to deposit any of your own cash first. Find a favourite online scratch game, check the bet setting, and look for a combination of three identical symbols for the win.
Of course, be careful with this one. Treat it like a business, not a leisure activity. Do not bet money you can't afford to lose, nor should you let your emotions get in the way. If you don't win, move to the next offer.
Affiliate Marketing
When you want to find out whether a product or service is right for you, the first port of call is Google. You look for reviews and blogs that go in-depth and link to the best options.
But did you know that most of these are probably affiliate links? This means that if you go through the purchase, the site gets a small kickback. If you have a blog or social media presence, this may be an avenue to pursue.
Of course, this one is going to take a little bit of time to build up if you don't have much traffic. But once you reach that snowball effect phase, you can make more money on this compared to your actual job.
Write an eBook
You may think this one is daunting at first glance, but writing an eBook is a real possibility a lot of people don't think about. This is because we tend to assume that we have to write a bestseller, a novel, or hard-hitting non-fiction.
But you don't need to be John Grisham or Stephen King. Plenty of money is made in lesser-known categories, including the how-to, education, or travel niche. For example, if you're an expert on hiking and camping in your local area, this can be enough to write a successful book.
You can publish in less than five minutes on Amazon Direct Publishing once your manuscript is done. It'll appear on Kindle stores in less than 3 days, with up to 70% royalties going straight to your pocket. Remember, to make extra cash that makes a difference, you don't need a worldwide bestseller (although that would certainly be nice!).
Translation and Interpretation Work
If you speak and write more than one language, there's money to be made online. The most profitable language pairs always involve English, so that's essential. If you're also fluent in one of these, you're in business: Spanish, French, Chinese, German, and Russian.
You can get started in just a few hours. You'll first need to prove you can actually translate between your chosen languages, which will involve a short sample project. Websites like Upwork, PeoplePerHour, and Translatorbase are just a few of the options out there.
If you enjoy this type of work, consider specializing in a particular niche. For example, medical and scientific translation gigs will pay a lot more than your standard fare. It will take a bit of work to learn specific terms, but it's worth the increased rate.
Become a Freelance Writer
You don't need to have an English major to become a freelance writer. There are plenty of gigs out there that require just the bare minimum, which means it's a low barrier to entry, easy-to-get-started type of money maker.
You can get started on websites like Fiverr or Upwork. These are often a race to the bottom, but it's a great place to get a feel for how things work. You can then 'graduate' to more serious projects by selling your work to hand-picked companies. This may involve some outreach work to find freelance clients, but you will find the hidden gems this way.
Of course, to make real money, none of these methods will work without grinding. You need to put the effort in to level up your profits, so be prepared to plan carefully, consider your options, and put in the time investment to improve your skills over time.