There really is no need to convince tourists to enter this precious pearl of a city. Canada already holds so much beauty it's rather difficult to choose your next holiday vacation within the country. One thing that we can say however, is that Calgary has more surprises than one might encounter anywhere else in the world. At affordable rates and magnificent accommodations, which are sold by the incredible scenery, events and city backdrops, we will allow the city to speak for itself and you can be the judge of its worthiness. Here are a few helping and convincing factors you may need to take into consideration. Oh and that's not us speaking, it's the city itself. So you be the judge and let us know how that works out.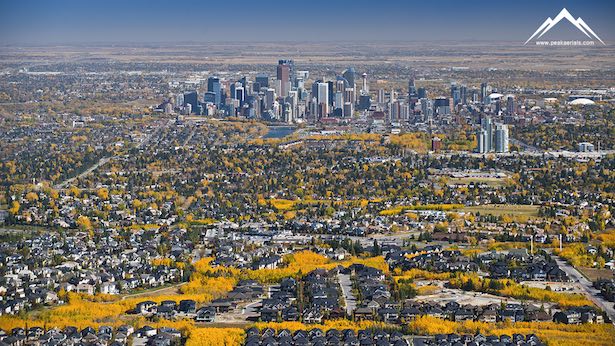 Affordability
For a memorable vacation with beautiful scenery, historical landscaping and much appreciated entertainment at affordable rates, you couldn't choose a better location than Calgary Canada. You can choose from 3 star hotels ranging under a thousand to 5 star hotels which aren't much more than that. The greatest part about this is that no matter your location, you are still privy to the most beautiful views in all of Canada.
Entertainment
Whether you want to play free poker in Canada, go skiing or take a tour, you have it all here in Calgary. The entertainment industry is strong and you can enjoy live shows as well as incredible events all year round. Some of the most notorious entertainment occasions includes massive award winning shows such as Evita, Jersey Boys and Café Daughter. If however, theatre isn't your game and you are looking for some other kind of entertainment, walk the streets of the impressive city that is Calgary and do some discovering of your own. Alternatively you can check, book and pay for any other events happening during your vacation and trust us, there is something for you and your family to enjoy.
Family Entertainment
Take your little, or big, unit to the Calgary Zoo. Here your family will find well looked after animals. Children can have fun at the Calgary petting zoo and food isn't scarce around these parts. It's a full day's activity for the entire family at entirely affordable rates.
Glenbow Museum
Another monumental attraction for tourists, and possibly one of the reasons you should visit Calgary, is for the Glenbow Museum. This architectural design has been created to house local and international artworks from around the world. So if you have an eye for the finer things in life, this would be an impressive stop along your travels.
Scenic Inspiration
As we have already mentioned, Calgary is one helluva destination to visit purely for scenic purposes. If you are planning to take your camera with or you are looking for a location that has been created purely for your camera, so to speak, you have met your match. We advise you take your power banks with you as the trails, forest and landscaping holds hours of footage hard to capture any other way.
Calgary Heritage Park
The Heritage Park in Calgary is located right beside the Glenmore Reservoir which is one of the reasons the park has been marked a heritage site. The site holds important history for the citizens of Calgary and visitors stand to learn and appreciate much from a booked tour. Nestled in the park, visitors are welcome to taste and explore candy shops for the kids, bakeries for a sweet tooth, food to calm the hunger, a theme park for entertainment and many other landscape monuments that adds character to the park. Make this an entire fun day for the family.
Biking Around
If you are into the fitness scene or prefer to be eco-friendly, you can choose to rent a bike or a few for the family. Cycle the streets of Calgary with your family or go solo, but don't forget your camera because you won't be able to snap these shots up in a cab or a taxi. Use this opportunity to stop at restaurants, inns and stalls along your journey, the perfect opportunity to buy a few souvenirs for loved ones.