This week's recipe comes from Paddy's Barbecue & Brewery! This Kale Caesar Dressing will be an excellent addition to your summer salads and is vegan-friendly!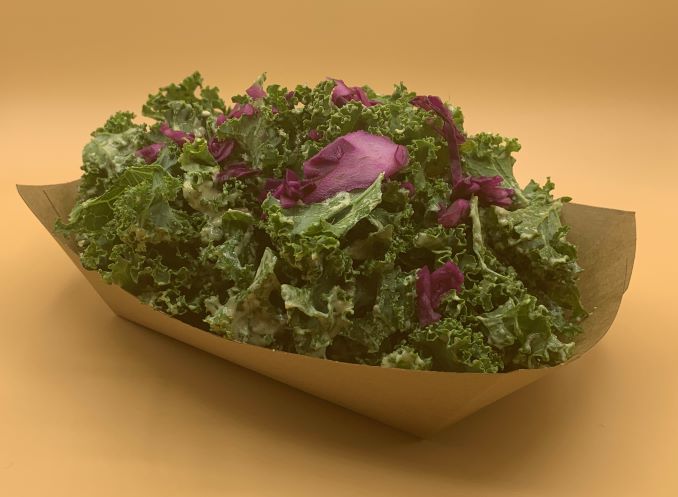 Vegan Kale Caesar Dressing
Makes 4-6 Portions
Ingredients
– 90 Grams Tahini
– 100 ml Hot Water
– 30 ml Capers
– 2 Medium garlic cloves
– 85 ml Dijon Mustard
– 30 ml Lemon Juice
Directions
1. Mix well Tahini and hot water, whisk to mix and set aside.
2. In a food processor, the capers, garlic & lemon juice.
3. Combine caper mixture with mustard and Tahini, whisk together.
4. Pick pre-washed kale from stems and toss with dressing to coat. Garnish with pickled red onions or pickled red cabbage.