Hey there, I'm Nacho and I would just LOVE to come home with you!!! The ideal home for me is one where I am the only feline. Don't worry though, because I'll shower you in love to make up for it. I'm a total LOVE BUG, attention-seeker, and purr machine! I absolutely LOVE to cuddle up with my humans, rubbing up against them to receive head pats and chin scratches. I even love to be around my humans so much so that I follow them wherever they go! I'm also a super playful and active kitty so I need a family that can provide me with plenty of physical and mental stimulation to keep me out of trouble. Feeder toys, wand toys and crinkle balls are all great ways of accomplishing this! Play sessions with you are great, but I'd also enjoy having a spot near a window where I can watch the birds and squirrels outside. I should also inform you that I am a lady of many opinions, and I am not afraid to share them! This means I am a chatty kitty who loves to join in on the conversation with my humans! You'll love having someone to always greet you and talk to you with my little chirps and meows. I'm currently on a special urinary diet to keep me happy and healthy – this is something that may need to be continued long term. The amazing folks in Adoptions can provide you with more information and recommend following up with your regular veterinarian if you have any questions. So, hurry up and adopt me already, I can't wait to join your family!!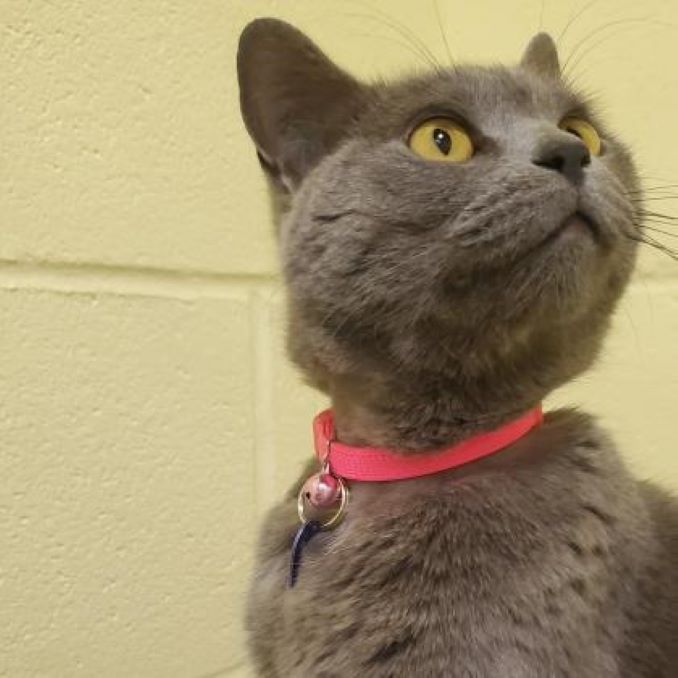 Nacho
Breed: Domestic Shorthair
Age: 5 years 1 month 7 days
Gender: Female
Size: Medium
Colour: Brown/Black
Spayed/Neutered: Yes
NEW ADOPTION PROCESS: Please fill in the Cat Lifestyle Survey found on the How to Adopt page (please include my name and animal reference number) if you are interested in adopting me! Serious inquiries only.
In order to ensure a smooth and successful adoption, please remember to check all the basic requirements for adopting before coming in to the shelter.
About this column:
Each week we feature animals available for adoption from local shelters in the Calgary area with the hopes that our readers will assist in finding good homes for them. If you, or someone you know, has the resources to take care of one of these animals, please do get in touch with the appropriate shelter via the links provided.