Travel and tourism are high on the agenda for folks from Calgary, Canada. Let's explore three incredibly popular destinations for tourism.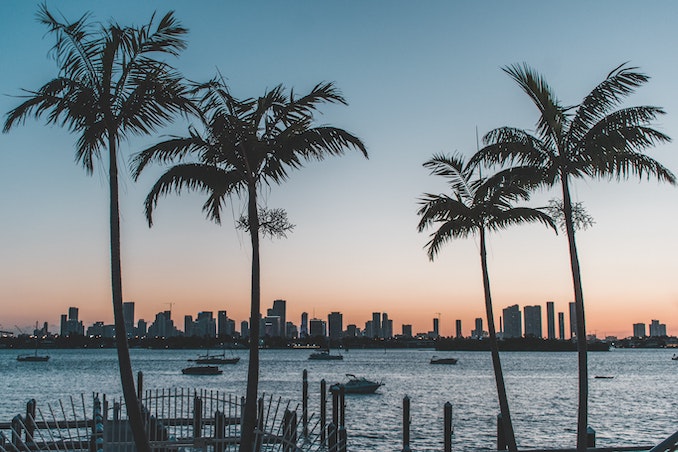 Welcome to the Sunshine State, Florida! 
With an average flight time of 5h30m from Calgary, Florida is a popular vacation destination for Canadians looking to escape the winter cold. From the vibrant city of Miami to the white sand beaches of the Gulf Coast, there is something for everyone in Florida.
Here are some of the most popular attractions in Florida:
Walt Disney World Resort: This iconic theme park destination is a must-visit for families and Disney fans. With four theme parks, two water parks, and a wide variety of restaurants and shopping, there is something for everyone at Walt Disney World.
The Gulf Coast: The Gulf Coast of Florida is known for its white sand beaches and crystal-clear water. Popular destinations include Clearwater Beach, St. Pete Beach, and Sanibel Island.
Universal Studios Florida: Another popular theme park destination,

Universal Studios Florida

features several thrilling rides and attractions based on popular movies and TV shows.
Miami: This vibrant city is known for its beautiful beaches, Art Deco architecture, and lively nightlife. From the upscale shopping and dining in South Beach to the historic neighborhoods of Little Havana and Wynwood, there is plenty to see and do in Miami.
The Florida Keys: A string of tropical islands off the southern coast of Florida, they are known for their laid-back atmosphere and beautiful beaches. Key West, the southernmost point of the United States, is a popular destination for its lively nightlife and historical attractions.
The Everglades: This vast wetland is home to a diverse array of wildlife, including alligators, crocodiles, and various bird species. Take an airboat tour to explore the Everglades and get up close and personal with these amazing animals.
Welcome to Fabulous Las Vegas, Nevada & Surrounds! 
With an average flight time of 2h45M from Calgary, Las Vegas, Nevada, is a dream destination for some time out. What's great about Vegas is that you can have a blast for a weekend or an extended stay. There are amazing sights in and around Las Vegas, Nevada.
Fans of mega-casinos will be delighted. The upscale resorts in Las Vegas include the iconic MGM Grand, The Cosmopolitan, Paris Paris, Caesars Palace, Wynn, and the Bellagio. Coming from Canada, you'll want to have all your ducks lined up in a row because Vegas is costly. Fortunately, the CAD is par with the USD, so you'll get plenty of bang for your loonies.
Try a variety of online resources like BonusFinder Canada to boost your gaming bankroll, or run a quick search on Groupon for 'Best of Vegas Promo Codes & Coupons.' But blackjack, baccarat, slots, and craps aren't the only things you can enjoy around Las Vegas. So, explore beyond the iconic Las Vegas Strip. There are so many incredible adventures waiting to be unearthed. Consider this list of different tourist attractions.
Explore the Red Rock Canyon National Conservation Area: This stunning natural area is just a short drive from Las Vegas and offers breathtaking views, hiking trails, rock climbing, and more.
Visit the Hoover Dam: This engineering marvel is a must-see for any visitor to the area. Take a tour to learn about the history and construction of the dam, or go for a hike in the surrounding area.
Experience the thrill of Extreme Sports: Las Vegas is home to several extreme sports attractions, including skydiving, bungee jumping, and ziplining.
Check out the Museums and Cultural Attractions: Las Vegas has many museums and cultural attractions to explore, including the Mob Museum, the Neon Museum, and the Las Vegas Natural History Museum.
Go Shopping: Las Vegas has no shortage of shopping opportunities, from high-end designer stores to discount outlets.
Enjoy a Show: Las Vegas is known for its entertainment, and there are always many shows to choose from, including concerts, comedy acts, and Cirque du Soleil productions.
Take a day trip to Nearby Attractions: Las Vegas is a great base for exploring the surrounding area. Some popular day trip destinations include the Grand Canyon, Death Valley National Park and Lake Mead.
Welcome to the Caribbean Paradise – Dominican Republic!
With an average flight time of 7h11m from Calgary, the Dominican Republic is a popular vacation destination for Canadians looking to escape the cold weather. From the crystal-clear waters of Punta Cana to the historic city of Santo Domingo, the Dominican Republic offers various attractions and activities.
Here are some of the most popular attractions in the Dominican Republic:
Santo Domingo: The capital of the Dominican Republic, Santo Domingo is a city rich in history and culture. Explore the colonial zone's cobblestone streets, visit the New World's first cathedral, or visit the Museum of Modern Art.
Mount Isabel de Torres: Located near Puerto Plata, Mount Isabel de Torres is a popular destination for its stunning views and botanical gardens. Take the cable car to the top of the mountain to see the views or visit the butterfly garden.
Punta Cana: This popular resort destination is known for its beautiful beaches, world-class golf courses, and luxury resorts. Take a catamaran tour to explore the crystal clear waters or go ziplining through the jungle.
Samana Peninsula: Located on the northeastern coast of the

Dominican Republic

, the Samana Peninsula is known for its beautiful beaches and whale-watching tours. Visit Los Haitises National Park to see the stunning caves and mangroves.
Playa Rincon: Located on the southeastern coast of the Dominican Republic, Playa Rincon is a secluded and pristine beach known for its beautiful turquoise waters. Take a boat tour to explore the nearby coral reefs or go horseback riding along the beach.
There are good times ahead. Get ready to enjoy yourself at these dream destinations. Of course, there are many great hotspots in Calgary to visit, so you don't always have to hop on a plane to fly out of town.