The American Gaming Association (AGA) released a report in 2020 advocating for a quicker shift to cashless systems in casinos and other venues to re-energize the sector after the COVID-19 pandemic swept the globe, albeit with social distance restrictions.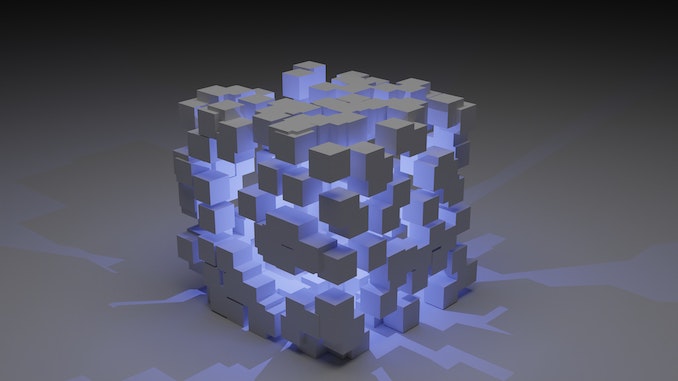 Cashless casinos are particularly well-suited to benefit from this system, mainly due to blockchain's inherent benefits in gaming. So far, tokens and stablecoins are reeling in casino operators by boosting their profit margin, all while keeping player acquisition costs lower.
Swimming with the Tide
Many players choose to deal with digital currencies like Bitcoin to increase security and reduce the danger of identity theft. Bitcoin being decentralized in nature provides a certain anonymity to gamblers. Blockchain even improves the house odds over traditional gambling sites by about 1.5% to 2%.
Take Bonus Fishing, for example. As its name suggests, it is a relaxing online casino fishing game for folks looking to kill some time and it also provides one-click login to the player's DotWallet account. Gamers are also instantly enrolled in the casino's loyalty program, which allows them to accumulate and trade loyalty points for gifts, meals and other perks.
Bonus Fishing even offers a "Fortune God Way" mode in addition to the classic fishing experience. Should a player capture the Fortune God, they can play the slot machine and get twice the gold coins based on their numbers. Besides this, the game's distinctive feature is its automatic conversion when players do not convert their gold coins to BSV within 20 minutes.
Through tokenization, brick-and-mortar casinos can become cashless and join the digital gambling market using wallets integrated with Know Your Customer (KYC)/Anti-Money Laundering (AML) measures. From the player's perspective, converting money into tokens is as simple as depositing them into their wallet.
BitBoss' Stablecoin Ensures Regulation Compliance
At the Global Gaming Expo (G2E) 2021, operators voiced their struggle with multistate offerings and seamless omnichannel for their clients. This includes access to external funding options like e-wallets, bank accounts and debit cards inside a secure cashless ecosystem. BitBoss Board Advisor Christian Solomine explained that altering this dynamic with BitBoss' non-custodial solution will fundamentally change the player experience.
For instance, protocol constraints and hefty transaction costs make it difficult to wire $100 to a cash-strapped player on a custodial-based system so they can keep wagering. With BitBoss' FDIC-insured dollar-backed stablecoins, punters can make direct payments without suffering from BTC's price volatility. This assures that a player receives the whole amount for their deposits or winnings instead of only a fraction.
This suggests that the BitBoss cashless gaming solution has tremendous potential in the regulated US gambling market since authorities see the BitBoss stablecoin differently from digital currencies and other stablecoins.
"We're taking the player through a KYC process, and they're basically getting a share of a pooled bank account. So those sorts of things make regulators feel better about it," Solomine pointed out.
Micropayments also allow players to wager small amounts without worrying about the transaction fee cost eating into the operator's revenue margins. This lets operators expand into developing countries, where typical bet sizes are lower than in North America and Europe, making cashless casinos an appealing choice for operators and players alike.