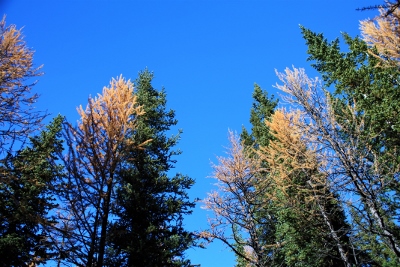 When you hear the term "Golden Arches" you probably have visions of greasy hamburgers, salty fries, super-sized pops, and a clown spokesman, but what's the first thing that comes to mind when you hear "Golden Larches"? If you're fortunate enough to have spent time in the Rockies during the autumn season, you're more than likely picturing Larch Trees. On gorgeous fall days, Calgarians will flock by the thousands to Banff National Park where they can see the Larches in all their golden glory.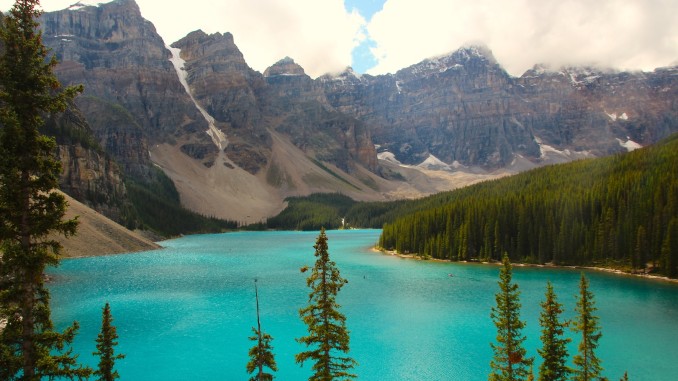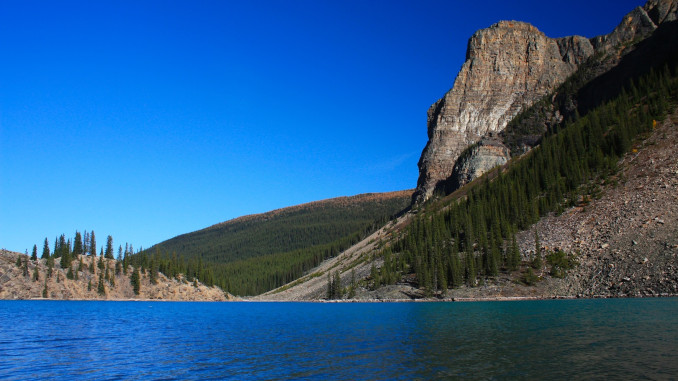 Alpine Larch (Larix lyallii) are fairly small, slow-growing deciduous coniferous trees that are named after Scottish naturalist David Lyall. Describing a tree as both deciduous and coniferous might seem like a contradiction, but Larch Trees feature characteristics of both. Trees in the deciduous family are typically leaf bearing. Those leaves change colour in autumn and eventually fall to the ground. Coniferous trees, on the other hand, are needle bearing and usually don't change colour, hence the name evergreen. Larch Trees are covered in needles and look similar to other species of evergreen, however they lose all of their needles at the start of winter, but not before they turn a vibrant golden colour. It's this drastic colour change that lures thousands of visitors to the park each autumn.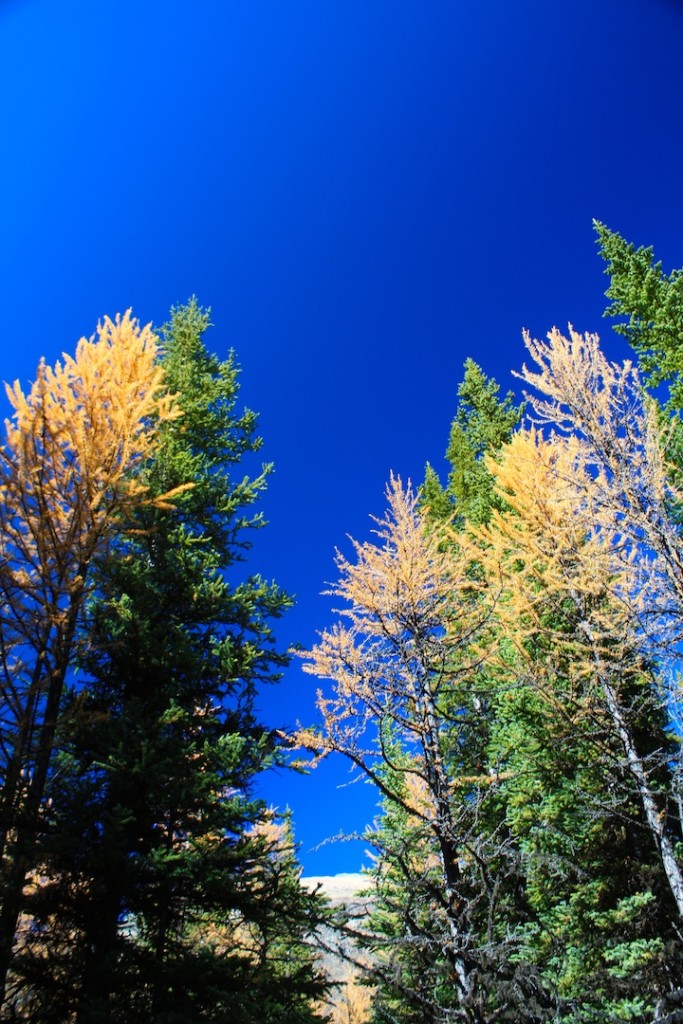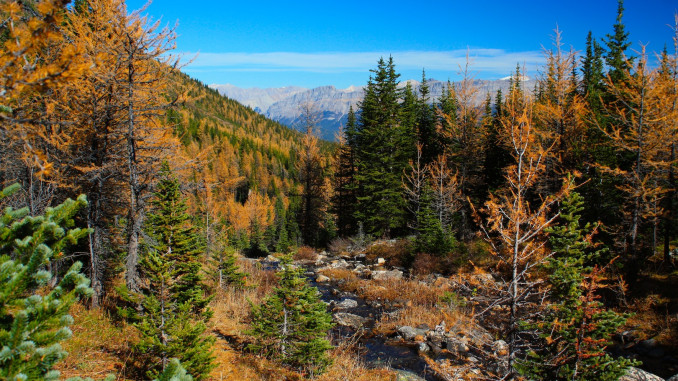 The most popular place to view the Larches and their fantastic fall foliage is the aptly named Larch Valley. It is easy to understand its popularity when you consider that Larch Valley is located near the icy, turquoise waters of Moraine Lake, sits below iconic Mt. Temple, and has the Valley of the Ten Peaks as its picture-perfect backdrop. This hike can be so busy that local law enforcement are active most weekends directing traffic and Parks Canada has set-up a free shuttle between Lake Louise and Moraine Lake to alleviate some of the traffic problems during peak times. Keep in mind if you're venturing into Larch Valley, or anywhere else in the Moraine Lake area, hikers are required to be in groups of four or more. To ensure an enjoyable experience it's always important to check the trail reports before heading out.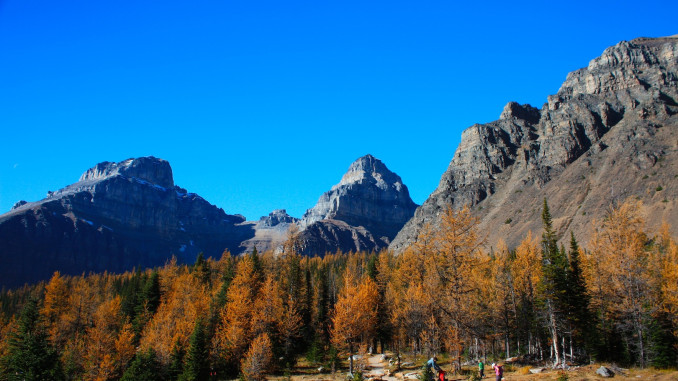 If you're hoping to see the colourful Larches, but are discouraged by hectic weekend crowds, consider one of these alternatives instead. Arnica Lake, Boulder Pass, Taylor Lake, the Saddleback, and the Lake Agnes, all of which can be found in Banff National Park, or Lake O'Hara in Yoho National Park, are great substitutes to Larch Valley. If you had your heart set on trekking into Larch Valley, I suggest getting there early in the morning to avoid the masses and ensure you get a decent parking spot.

Get outside this weekend and take advantage of the beautiful fall we're having; your options are endless!
*featured image (at top) is Larch Trees mixed with other evergreens. Photo Credit: Tyler Dixon


//