The world of poker has been home to some of the most successful players in history. While many have earned their wealth through hard work and dedication, others have seen huge successes due to sheer luck. These are some of the wealthiest professional poker players, from tournament wins to high-stakes cash games. With a combined net worth estimated at over 1 billion dollars, these millionaires prove that playing cards can be a lucrative career when done correctly. These poker pros have made fortunes from their time spent at the tables, whether through savvy business moves or being dealt great hands.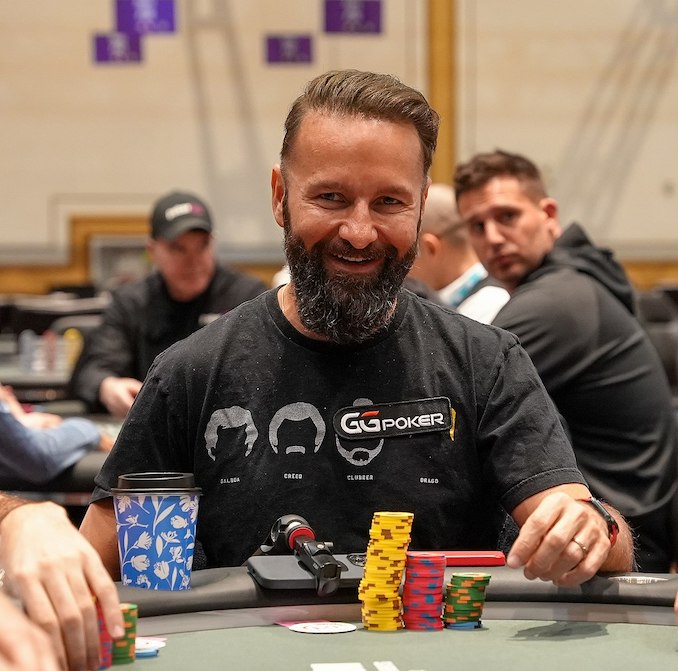 Daniel Negreanu
Daniel Negreanu has earned his reputation as one of the most renowned online poker players worldwide. He boasts 6 World Series of Poker bracelets, 2 WPT titles, and a second-place finish at the 2014 WSOP with an impressive $8.2 million in earnings – giving him the third-highest live poker winnings ever! His WSOP career earnings alone total more than 18 million dollars, adding up to an astonishing $42 million for all his time playing professionally. However, his unstoppable success begs the question: Is he one of the greatest players alive?
Dan Bilzerian
Undeniably the most recognizable and fiery figure on this list, Dan Bilzerian, has often been at the centre of public attention due to his flashy lifestyle appearing across various social media outlets. His notoriety skyrocketed after allegedly kicking a model in the face during a Miami nightclub incident and attempting an ill-fated "heroic" intervention during 2017's deadly Las Vegas casino shooting. These stunts have generated plenty of shockwaves among viewers – not all favourable ones.
Boasting a staggering net worth of $200 million, the jet-skiing playboy's official poker earnings are only an insignificant total of $36,000. He may have you convinced that he gained most of his wealth through playing poker, but it is estimated that Paul Bilzerian had something to do with this accumulation, too – leaving him a multi-million dollar inheritance in testament to their relationship.
Justin Bonomo
Born and raised in the U.S., this American high-roller rapidly rose to fame after switching his attention from trading cards in Magic the Gathering tournaments to those of a casino's card table. Bonomo dominated an expansive range of competitions, stacking up piles of chips while earning himself three Super High Roller Bowl titles – wins that raked him over four million dollars each at least once! His biggest win is considered worth $10 million, solidifying his spot as the second-highest earner in live poker history (only behind no.5 on this list). With total career earnings estimated at around 55 million dollars+, it's safe to say he has found success beyond compare!
Bryn Kenney
Kenney, a former Magic the Gathering competitor and Long Beach native, rocketed to poker fame in 2007 with his first live cash win at East Coast Poker Championships. Over seven years later, he secured an illustrious WSOP bracelet and pocketed around $150K. Truly remarkable, though, is that Kenney stands as one of history's highest-earning live poker players!
Bryn Kenney achieved an impressive feat in the £1,050,000 No-Limit Hold 'em – Triton Million for Charity Event when he placed second and made a deal with the winner Aaron Zang to walk away with the top prize of over $20 million. With this addition to his total live earnings of more than $55 million, it's no wonder why Bryn is one of poker's highest earners!
Doyle Brunson
From Texas, the venerated 87-year-old Doyle Brunson, aka "Texas Dolly," has achieved a level of respect and fame in the poker world that few have ever accomplished. His legendary career spanned over 50 years and earned him an estimated fortune of $75 million! Not only was he one of the first players to amass over a million dollars from tournament winnings, but he also became one of two individuals inducted into both WSOP's Hall Of Fame and Poker Hall Of Fame for his groundbreaking victory holding what is traditionally thought as weak cards – 10 & 2 which now bare his name.
Chris Ferguson
Christopher Philip Ferguson, more popularly known by his nickname "Jesus" due to his messiah-like hairdo, is a high-stakes poker prodigy who began playing at ten. The Los Angeles native honed his skills during college while competing in online IRC poker sessions and chatrooms. When he graduated to the big leagues, it paid off as he won 6 WSOP titles – including $150k for the first win and an astonishing $1.5 million for the second one! He has earned over 8.9 million dollars in live winnings; add that up with what's estimated as his net worth, a whopping 80 million dollars!
Phil Ivey
Phil Ivey is widely recognized as the greatest poker player in history and has earned an astounding 10 WSOP titles with 31 final table appearances. The "Tiger Woods of Poker" started playing professionally when he was born in 1977; since then, his total live tournament winnings have amounted to a staggering $26,250,000 while amassing a net worth estimated at over $125 million! Unfortunately for casino owners who consider him unbeatable, they tried taking legal action against Ivey by filing a lawsuit worth 15 million dollars.