The Luminary Plot rose from the ashes of another band that guitarists Jesse Kopala and Kade Wolfe were in, and the end of that project gave them the time and determination to start something with a different focus, moving from a melodic death/metalcore to a dynamic, post-hardcore inspired sound. Bringing a tight and crushing live show to the audience is of utmost importance to the band and they are looking forward to sharing their brutal and beautiful music with fans around the world.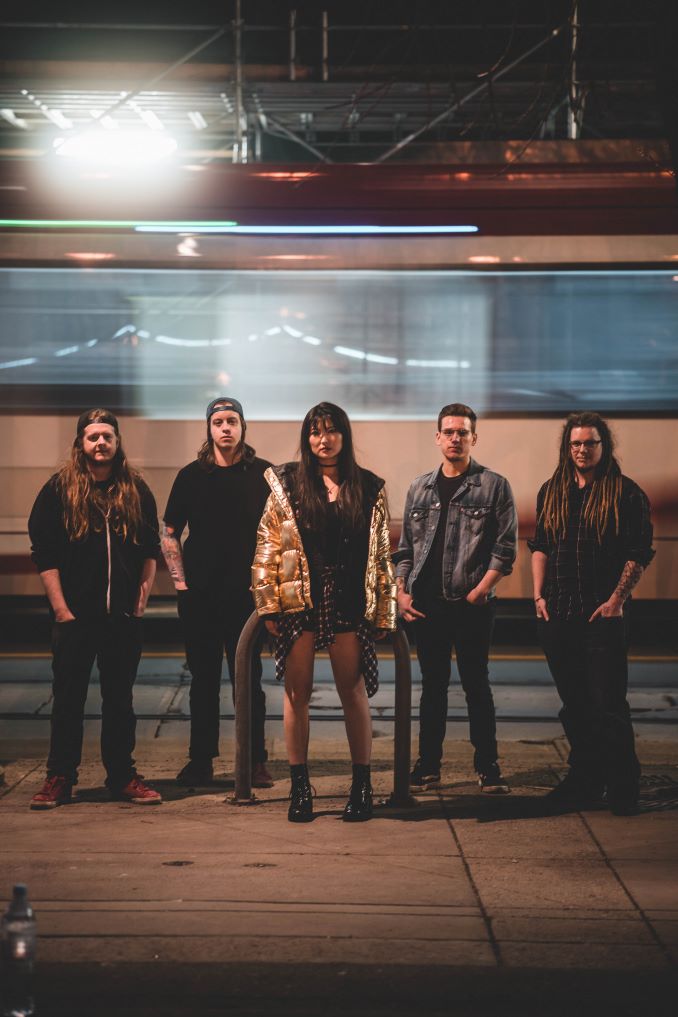 Name: The Luminary Plot
Genre: Melodic Metalcore
Founded: 2019
# of Albums: 0
Latest Release: We – Single
Latest Single: We
Latest Video 
Favourite Local Restaurant:
Jesse – Big Cheese Poutinerie!
Kade- Jinya Ramen Bar
Kalie- When I crave something I cook at home
Jared – … A&W
Dan – Briggs
Favourite band as a teenager:
Jesse – Blink 182
Kade- Slipknot
Kalie – Linkin Park
Jared – Billy Talent
Dan – Metallica
Favourite band now:
Jesse – Norma Jean
Kade- A Wilhelm Scream
Kalie- Harakiri for the Sky
Jared – The Browning
Dan – Metallica
Guilty Pleasure Song:
Jesse – I actually don't have one.
Kade – Space Trucking by Deep Purple
Kalie – Princess Catgirl
Jared – Numa numa
Dan – …. Country music
Live Show Ritual:
Jesse – Headbang, forget where we are
Kade – Jager bomb/beer and lose my shit
Kalie – Lollipop
Jared – Weed
Dan – Get my rings on, smoke some weed and chug some beers
Favourite local artist:
We have too many friends around here to make such a proclamation!
Jared – Shark Infested Daughters
Dan – The Highkicks
Nose Hill or Fish Creek?
Nose Hill fo sho.
EP or LP?
LP! EP's are always too short.
Early bird or night owl?
Depends who you ask, and some of us are both some of us just don't know anymore. Sleep is for the week. Kalie hasn't seen the morning sun for almost a year.
Road or studio?
Studio, but only because dunno what the road tastes like yet.
Where can we follow you?
Facebook
Instagram
Spotify The Luminary Plot
We like to make new friends!
Any shows or albums coming up?
We hope to have our EP "We are The Luminary Plot" out in early 2020!