Die Another Day is one of Calgary, Canada's freshest bands. Conceived in the spring of 2019 with a variety of influences, the quartet expands into multiple genres, getting fans excited to embrace different styles of music. Releasing their introductory singles 'Broken Youth' during August of 2019 followed by 'Life To The Max' this past February, the band gave a taste of what's to come from their forthcoming debut EP 'Wild Fire' due out April 10, 2020.
Bassist Tyler Johansen explains:
"We wanted to share with the world our more aggressive hard-hitting side of our music. This is an EP that means the world to us as it touches on so many personal notes as well as being our first full outing as a band so we really wanted to come out swinging with this one. It's exciting to bring more than a single out to share with everyone; we cannot wait to show you all what months of practicing, writing, and recording is going to look and sound like."
Lyrically, the release is based around emotions that they've felt in past experiences of their lives. Some of these songs cover subjects/ moments of band member's lives that are very personal to them. Some are more based around observations of the state of things around the world. Not necessarily exact ways of how things are, but observations from their point of view.
Johansen adds:
"We really wanted something that will resonate with people or make them think when they're listening to the lyrics."
Live, Die Another Day brings a high energy stage show that's guaranteed to get people off their feet and moving along to the music. From making the crowd become a part of the songs they perform, to diving right in and making themselves a part of the action that's taking place within the audience, the band isn't afraid of giving every ounce energy to have a good time with every person in the room.
Fans of aggressive, energetic, melodic, heavy, upbeat bangers in the vein of metalcore and pop-punk plus whom enjoy bands like Atreyu, A Day To Remember, Thrice, Avenged Sevenfold will have no issues putting Die Another Day on repeat.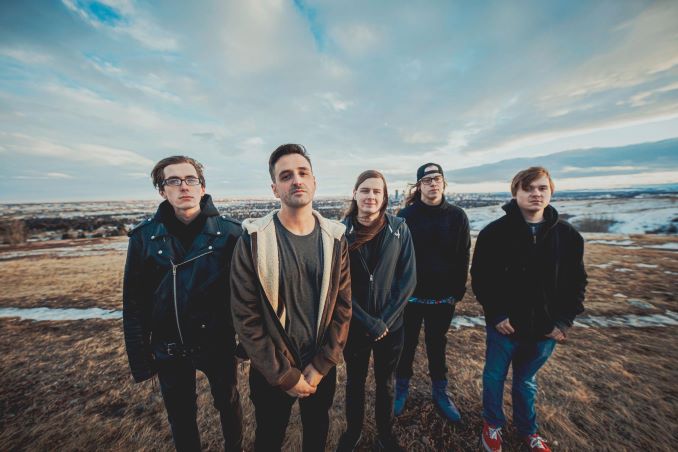 Name: Die Another Day
Genre: Metalcore/ Pop punk
Founded: 2019
# of Albums: 1 EP as of April 10th 2020
Latest Release: Wild Fire
Latest Single: Wild fire
Latest Video:
Favourite Local Restaurant:
Wurst – Jared
Koi – Tyler
Favourite band as a teenager:
Rise Against – Tyler
Billy Talent – Jared
Favourite band now:
Rise Against – Tyler
Falling In Reverse – Jared
Guilty Pleasure Song:
Dragostea Din Tei – O-Zone – Jared
Poppin' Champagne – All Time Low
Live Show Ritual:
Group stretches/ warm ups. Help everyone get ready for a good time by making sure we're all laughing before going on stage
Favourite local artist:
Tie between Gutter King and Shark Infested Daughters – Jared
The Path Less Traveled – Tyler
Nose Hill or Fish Creek??
Fish Creek – Tyler
EP or LP?
EP – Tyler
LP – Jared
Early bird or night owl?
Both – Jared
Early bird – Tyler
Road or studio?
Road – Jared and Tyler
Where can we follow you?
Any shows or albums coming up?
No shows unfortunately. Our debut EP 'Wildfire' is out now!