Calgary Reads provides all the essentials for children to become thriving readers—their very own books, strong reading role models, and safe, fun reading spaces! We got a chance to speak with Steacy Pinney the CEO of Calgary Reads to learn more about their organization.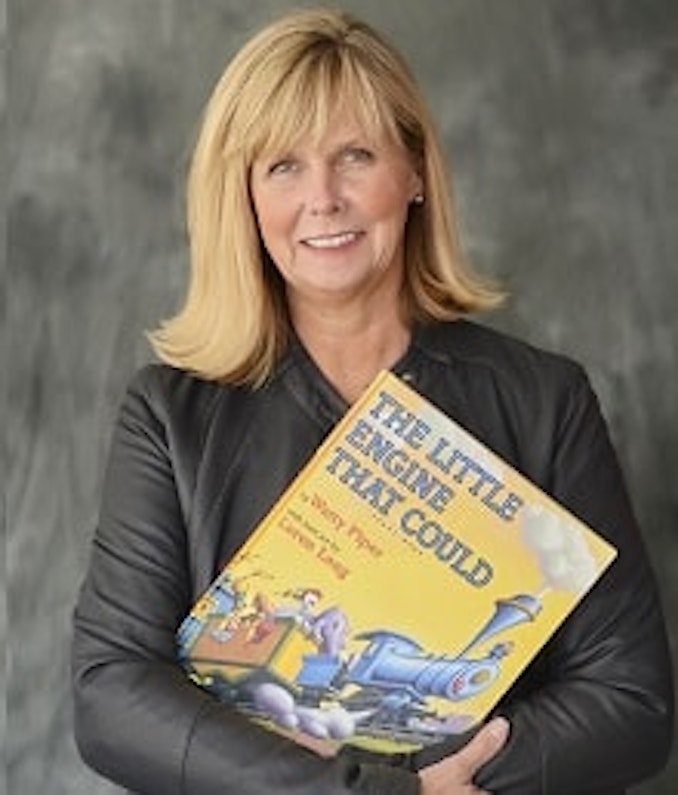 Describe your charity/non-profit in a few sentences.
Calgary Reads is an early literacy organization changing the lives of children and their families. By bringing children the essentials they need to become thriving readers—their very own books, strong reading role models, and safe, fun places to read—we help put them on the path to success in school and in life.
What problem does it aim to solve?
We aren't born to be able to read. It's a skill that has to be developed and children need caring adults in their lives to help them learn how to read. If children can't read at grade level by Grade 3, it's unlikely they'll ever catch up. We also know that 25 percent of Canadian children grow up in a home without books and that there can be a word gap of millions of words between children living in economically disadvantaged homes and those that are advantaged.
The danger is, without this fundamental skill that makes all learning possible, without the chance to develop a love of reading, and without that special bonding time with a caring adult, children are at risk of struggling in school, mental health challenges, and increased risk of poverty as an adult.
When did you start/join it?
Calgary Reads is coming upon its 20th anniversary! We are proud to have been building a vibrant reading community and making a difference for so many children and families in this time—and to grow a community of passionate supporters who make our work possible.
What made you want to get involved?
I first became involved in 1998 as a member of the Junior League of Calgary. A teacher had approached us about the need for volunteers to read with students because she understood what a difference it made to have that one-on-one reading time, especially for struggling readers and students from homes where reading isn't part of the routine. I was an elementary school teacher myself and an early literacy consultant. At the time, in the US, there was a big movement to improve literacy among America's youth. A new program, America Reads, aimed to ensure every child is reading by Grade 3. Those two things are a big part of the impetus for both Calgary Reads and my early involvement in developing our first tutor program.
What was the situation like when you started?
When I was an education student, there was a real focus on learning how to teach reading. We sometimes forget this is not an inherent skill and neither is helping a young person learn how to read. Over the years, this focus has changed in some post-secondary institutions, so teacher candidates are not being equipped to reflect upon their own reading identity or to receive the training they need to ensure every child can achieve grade-level reading.
How has it changed since?
Calgary Reads volunteers are no longer doing a one-to-one reading in schools, but we are fortunate to have found a way to digitize our read-aloud program. wee read is a free, virtual, self-paced online tool both caregivers, reading volunteers and those in education can use to support young readers in meaningful ways in the new world we find ourselves in. What's wonderful is it's accessible to anyone anywhere, so we're excited about being able to expand our reach to even more children.
Calgary Reads now focuses on supporting families in so many ways, and we're also able to do that through our Little Red Reading House in Inglewood, where we inspire a love of reading in the home and special reading places at home. It's also where our Book Bank is located so we can ensure all children have access to their own books as book ownership is critical to experiencing the confidence and joy of reading.
What more needs to be done?
What hasn't changed is the simple solution that children really just need someone with the will and skill and time to sit down and read with them, one on one. We say it takes a village to raise a reader and if we can all invest in this solution, we'll all benefit for years to come. Funding to support early literacy initiatives as a lever of change in reducing poverty will go such a long way. We're always leaning on our incredible team of volunteers, champions, board members, and community supporters to keep alive our focus of a child's right to read.
How can our readers help?
There are so many ways to get involved and join us in creating change! We're always looking for volunteers in a variety of capacities, from sorting books at the Book Bank to refilling Little Free Libraries to reading with children. We hope to engage volunteers for our very missed Big Book Sale again someday soon. We also have a lot of ways for organizations to get involved and partner with us to deliver programs, resources, and other exciting opportunities. Of course, donations go such a long way in helping us get books to children furthest from opportunity. To learn more, visit https://calgaryreads.com/get-involved/
Do you have any events coming up?
We're looking forward to carrying on our exciting 3-6-9 series in the fall. This series of talks features leaders who are also working to create positive change through literacy and early childhood learning. The talk is named after three critical stages: At age 3, we're helping children develop the vocabulary they need to be school-ready at age 6, and to be able to successfully make the shift at age 9 from learning to read to reading to learn—so they can succeed in school and in life. Stay tuned on our social channels for our fall events!
Where can we follow you?
@calgaryreads on Twitter, Instagram, and Facebook
PAY IT FORWARD: What is an awesome local charity that you love?
I would recommend two of our amazing partners: CUPS and Families Matter.