Scratchcards are known by various other names such as scratchies, scratch-offs, scratch tickets, scratch-and-wins, and instant lottery. However, no matter how you refer to them, you surely know what they are and how they work. These are cards that conceal information that you can reveal by scratching off the temporary layer above. The prizes here can vary wildly and they typically depend on the type of scratchie you get. Relatively recently, a new kind of scratchcard appear on the Canadian market – online scratchies. Here is a short history of instant lotteries, how it works, and how popular it is.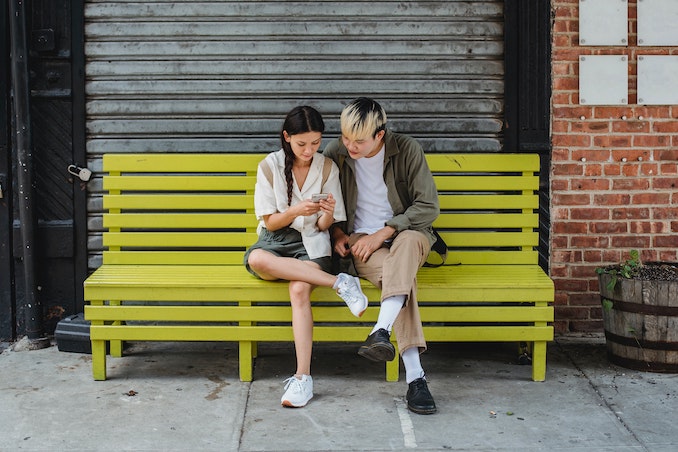 The history of scratchcards
For starters, what do you know about the history of scratchcards? Did you know that they didn't exist before 1974? Yes, they are a rather new addition to the lottery industry. We have John Koza (a computer scientist) and Daniel Bower (a retail promotions specialist) to thank for the first-ever computer-generated scratchcard. In 1972, Koza was fired from a company that printed Bingo cards for grocery stores in the United States in the 1950s and '60s. This business actually gave him the idea of adapting the algorithms to fit lottery games. By opting for a scratchcard, players can eliminate the waiting period and instantly know whether they've won something or not. Bower and Koza founded their own company – Scientific Games Corporation – by 1973, and had a concept to pitch to eight state lotteries. The Massachusetts lottery decided to order 25 million cards. While the two still had to work out how to stay within state and federal laws and prevent counterfeits, they completely changed the market when "The Instant Game" was released in 1974. In just a week, they sold more than $2.7 million worth of cards, with a top prize of $10,000. The company was bought by Bally Manufacturing in 1981 while California's lottery put in an order for 700 million cards in 1985.
Another big development took place in 1985 when Cal Tigner wondered what would happen if these cards were not kept out of sight but actually displayed in stores. He made a device that would revolutionize the lottery world – Take-a-Ticket. As people were able to see the tickets, they were also more likely to buy them.
Fast forward a few decades, and the inevitable shift online also affected the humble scratchcard. They have been available for over a decade but, for some reason, did not make a huge splash at the outset. That didn't stop providers from developing more options, so today, playing online scratchies through reputable sites in Canada is a fun and safe way to get a feel for the experience and if you choose to start putting down your money, you can. Other benefits of online scratchcards include more available options in one place, quicker payouts, bigger prize pools, and playing no matter the place and time.
How online scratchcards work
Buying and scratching a physical ticket is easy to do and people are often confused by how this experience can translate online. However, it's very simple. Online scratchcards require players to move their mouse over the section that covers the potential prizes. This action slowly removes the coating and shows what kind of prize a player got (or didn't, depending on the outcome). In addition to desktop-enabled devices, there are also providers that make scratchies available for mobile devices.
The popularity of scratchcards
Even though scratchcards might not have been popular once they were first made available online, they are gaining a larger audience by the second. There are a few reasons for this. For one, players realized how many benefits there are to this approach, such as fast payouts and a variety of options. There are now countless themes that scratchies come with, such as FIFA, NASCAR, Marvel, and many others.
What is more, there are other variations of scratchcards that include certain casino games. For instance, instant lotteries based on slot games depict reels. Then, blackjack scratchcards require players to scratch off the panels for their own and the dealer's hand and see who is closer to 21 while roulette scratch cards typically have two panels, one that shows where the ball landed and the other where the bets were placed.
Although online scratchcards have been available for some time now, they didn't initially attract the expected audience. Fortunately, this didn't discourage online providers to offer and improve upon the design so players in Canada can turn to reliable operators that make it easy to play these simple games and win nice prizes.