Vecova is a registered charity that provides support to those with disabilities. Their mission is to create a future where everyone belongs, is valued, and can flourish. Some of their values include integrity, creating a safe space for those who need help, and always maintaining respect for all. Vecova offers a wide variety of services, some examples of what they provide include mental and physical health support, education and vocational support, and housing support. We spoke with Kelly Holmes-Binns, CEO of Vecova to learn more about them.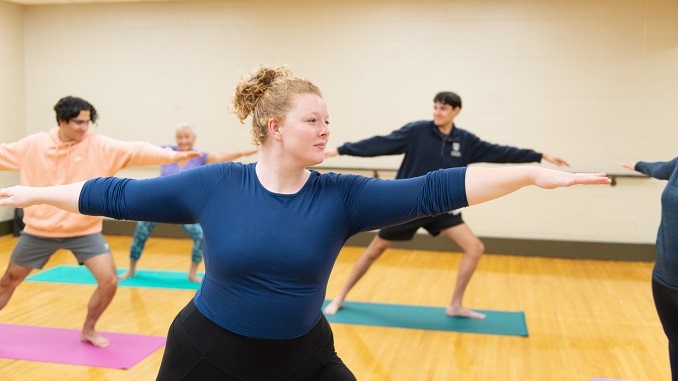 Describe your charity/non-profit in a few sentences.
Moving forward, together. That's what "Vecova" means – and since our inception in 1969, that has been our goal. Vecova is one of the country's premier organizations supporting people with disabilities. We provide a fulsome array of services, ranging from employment and vocational support, housing assistance, mental health services, health and fitness programming, and social enterprises.
What problem does it aim to solve?
Our mission is to build a future for people of all abilities where everyone is valued, belongs and thrives. Our disabilities programming and the social enterprises we run to support those services help us solve:
● Good health and well-being for persons with disabilities.
● Adequate, safe and affordable housing for persons with disabilities.
● Inclusive and sustainable economic growth, employment and decent work for persons with disabilities.
When did you start/join it?
I joined the Vecova family in August 2021. Previously I worked in Regina as the CEO of Habitat for Humanity Regina and later as CEO of Habitat for Humanity Saskatchewan where I led the transition to a provincial organization.
What made you want to get involved?
I loved the exciting and bold vision Vecova has for its future and wanted to be a part of creating something special. The values of the organization also aligned well with my belief that we all have a responsibility to provide support to those in need to help them flourish. What keeps me here is the people. Our staff are amazing, compassionate, skilled people who create an environment of caring support for everyone we serve.
What was the situation like when you started?
Before I even joined Vecova, I knew a large part of my role would be helping build a new space for our consumers and visitors. The Centre for all Abilities is a critically needed, abilities-inclusive space that will meet the needs of the disabled community now and into the future. It will be one of the most accessible and inclusive spaces in the city. The space that Vecova currently uses is beyond its lifespan and is no longer able to accommodate the demand for our programs. As of 2021, there were 2,000 eligible individuals on the waitlist for services in our province and that number is only expected to increase.
How has it changed since?
Since joining the Vecova family, I have been involved in discussions with varying levels of government to secure funding for The Centre for all Abilities. It is critical that this building happens so we can better meet the needs of Calgary's disability community.
In the meantime, I have helped my team build programming to meet the needs of people with varying disabilities. One of the most popular new programs is in partnership with Alzheimer Society Calgary where registrants can enjoy art, music, poetry and other dementia care activities.
What more needs to be done?
What we need right now is a new facility. How the world supports people with disabilities has drastically changed over the last 50 years. Our new space, The Centre for all Abilities, will meet and exceed the changing needs of our consumers and reflect the excellence of Vecova's programming and services.
How can our readers help?
Calgarians can help by using our services and donating to our cause. A common misconception of Vecova is that our health and fitness facilities are only for people with disabilities. That is not the case. All Calgarians are welcome to use our heated salt-water pool, rent our multipurpose rooms and take their bottles to our bottle depot. Every time a Calgarian supports our social enterprises, we are able to take that money and put it towards our programing and new facility.
We also ask that you tell others about Vecova. As we embark on this journey to a new facility, we need the support of our city behind us. Inviting friends and family to visit our website or follow us on social media goes a long way in helping us gain awareness.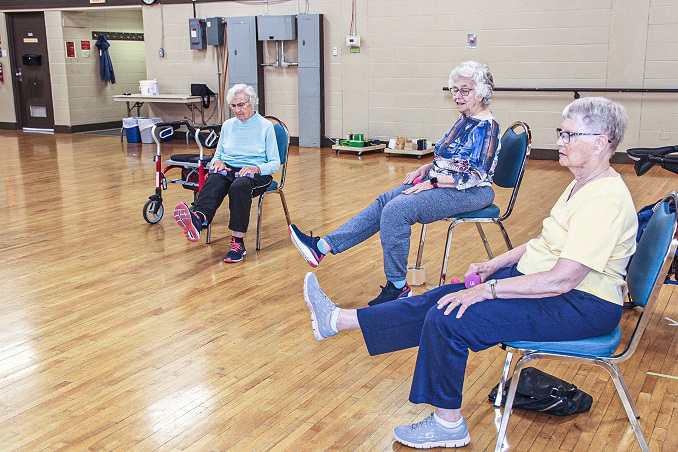 Do you have any events coming up?
We do not have any events coming up right now but our heated saltwater pool is always open for drop-in classes and free swim times. Next time you are looking for something to do, consider Vecova as a great place to go swimming and make memories with your family and friends.
We also have a full bottle depot located behind our main facility. It is open seven days a week and functions just like any other bottle depot in the city – the only difference is you can feel good using ours knowing the profits go directly back into our programming and new facility.
Where can we follow you?
You can follow us on LinkedIn, Facebook, Instagram, Twitter, and TikTok. You can also visit our website.
PAY IT FORWARD: What is an awesome local charity/non-profit that you love?
I recently met Geoff Zakaib and learned about the great work he is leading at IncluCity, Calgary's first inclusive usability testing service. Like us, inclusion is foundational to their work.
They help to improve the usability of tech services and solutions by ensuring they are tested with inclusive and representative groups of Calgarians. We love their approach and applaud their efforts.