The Canadian gaming landscape has undergone seismic changes in recent years, with legislative amendments enabling individual provinces to control their respective gambling markets more. In particular, Ontario has led the way when it comes to the implementation of new iGaming regulations and the development of major new gaming venues. But while the gaming industry in Ontario may be on the up, iGaming Ontario and Doug Ford's government has come under fire from Indigenous communities for its handling of new rules and venues. One significant new development in the province has proven particularly controversial with an Ontario First Nation representative – the Great Canadian Casino Resort Toronto. But why has this new casino development faced such criticism, and what can gamers in the province expect moving forward?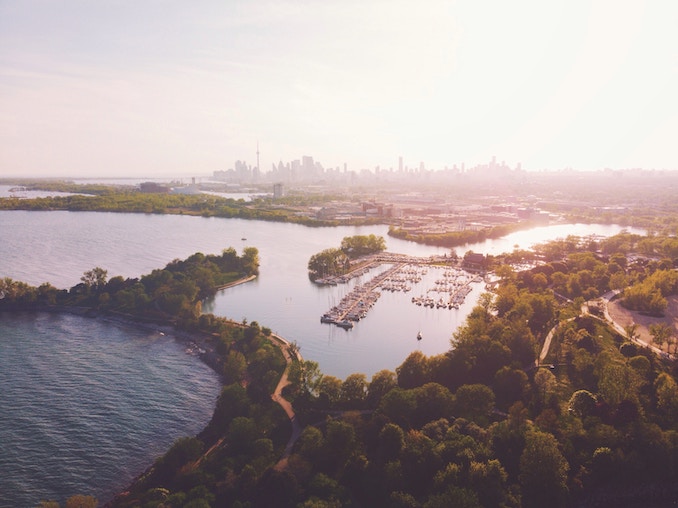 The Great Canadian Casino Resort Toronto Opens its Doors!
The Great Canadian Casino Resort Toronto (GCCRT) is a newly-opened land-based gaming destination that's the biggest venue of its kind in the province of Ontario. The venue is operated by Great Canadian Entertainment. As you might expect from such a major new venue, the GCCRT offers more casino gaming options than any other venue in Canada. This includes a wide selection of 145 classic casino table games, as well as multiple e-tables and poker variations. There are also a total of 4,800 top slot machine titles to choose from at the casino, so reel spinners should feel right at home in the GCCRT games lobby. Let's take a closer look at some key features of the GCCRT, which first opened its doors in the summer of 2023:
33-Acre Site:The unmatched GCCRT site covers 33 acres and includes a luxurious casino space, as well as a 5000-seater live entertainment venue plus a hotel featuring 400 rooms. The entertainment venue will host sporting events, concerts and shows.
Wide Variety of Dining Establishments:Guests can enjoy being 'wined and dined' at a variety of classy establishments located on site. These include the Northern Lights Bar, Big Smoke Burger, Noodlebox, Signature Bar, and Copperhorn Meet House.
Conventiently Situated:The GCCRT is conveniently situated at the intersection of Highways 427 and 401 out of the city of Toronto. The site is also adjacent to the famous Woodbine Racetrack, making it a 'one-stop-shop' location for quality casino play and sports betting.
MSIFN Ontario First Nation's Take on the GCCRT
So, we've seen that the GCCRT is likely to bring big bucks into the province and also that its size and scope are unparalleled in Canada. But why has the new development been met with such controversy? Canada is currently home to 634 recognized First Nations band governments representing the country's indigenous peoples. The Mississaugas of Scugog Island First Nation (MSIFN) is an Ontario First Nation community that owns the Great Blue Heron Casino. This is a notable gaming venue on Scugog Island, northeast of Toronto. The Great Blue Heron Casino is one of the most prominent venues in the country, and despite being currently under the ownership of the MSIFN, it's officially operated by the Ontario Lottery and Gaming Corp. and Great Canadian Entertainment. Because casino gambling remains an essential and productive asset to the tourist industry in and around Ontario, the Scugog Island First Nation could miss out on valuable revenue generated by visitors to the province due to the new development. It's also thought that a spate of similar proposed actions could effectively reduce overall income for First Nation venues.
MSIFN Chief LaRocca Stresses Indigenous Input
In line with the Indian Act electoral system, the leadership of the MSIFN is composed of an elected chief and two councillors. At present, the First Nation is publicly represented by Chief Kelly LaRocca. Now entering her sixth term, LaRocca seems determined to ensure that the MSIFN is awarded its fair share. She has criticized the approval of various land-based venues in Ontario that could rival, dwarf, or displace the Great Blue Heron Casino, which is seen as a crucial and integral asset to the First Nation community. LaRocca has been calling for more meaningful engagement with affected Indigenous governments since 2022. LaRocca has also criticized the approval of various land-based venues in Ontario that could rival, dwarf, or displace the Great Blue Heron Casino, which is seen as a crucial and integral asset to her First Nation community.
Indigenous Communities and Gambling in Canada
Due to the fact that huge gaming venues such as the Great Canadian Casino Resort are expected to generate considerable revenue from both domestic players and out-of-towners vacationing in Toronto, it's only natural that some smaller operators in the province are concerned about losing out. And while one element of the ongoing dispute is naturally based on (the potential lack of) financial security associated with the development, there's also an ideological thrust to the argument. In Canada, provincial gambling industries have been on the rise since 1985, when emancipatory amendments were made to the Criminal Code. In 1995, the First Nations Gaming Act was enacted into Canadian law. This legislation was designed to enable Indigenous communities like the MSIFN to strengthen, protect, and support their respective gaming industries in the province. Chief LaRocca has asserted that the 'green-lighting' of large rival land-based venues could be in violation of the First Nations Gaming Act.
What About the Online Casino Alternatives
While the GCCRT development may be a good indicator of growth in the land-based gaming sector, Ontario has also demonstrated a more proactive attitude towards iGaming in recent years. Having recently established its own regulated market, the province now offers players a range of safe, secure and legal online casino gaming options to enjoy from their homes. Gamers based in Ontario may now take advantage of free spins bonuses, play at top Canadian free spins casinos and enjoy an array of top online casino games from industry-leading providers. Some notable online platforms that have proven particularly popular with gamers in ON include Jackpot City Casino, Casumo Casino, 888 Casino and Playamo. The newly regulated online gambling landscape in the province is now overseen by iGaming Ontario, a subsidiary of regulator the Alcohol and Gaming Commission of Ontario (AGCO). LaRocca has previously been critical of iGaming Ontario's failure to engage with her community when setting up the new market – specifically, this relates to a lack of consultation with First Nations representatives when implementing policy surrounding the new regulatory framework. She has also asserted that the somewhat lengthy grace period awarded to unlicensed operators has led to some illegal online casinos maintaining an overdue presence in the market.
Constructive Dialogue Needed Moving Forward
Whatever the future holds for both the Great Canadian Casino Resort Toronto and the Great Blue Heron Casino, more constructive dialogue is required at this stage. Whether or not LaRocca's assertions that Doug Ford's iGaming Ontario body has wasted the often expert-level knowledge held by indigenous communities are true or not, there's no doubt that further consultation could go a long way. This relates to the somewhat turbulent state of the province's newly regulated iGaming market and the development of so-called 'super casinos' that could threaten the very lifeblood of Indigenous peoples like the MSIFN. It's been said that Canadian gamers are already suffering the ill effects of market oversaturation (including relatively aggressive marketing and advertising related to sports betting), not to mention the presence of unregulated and illegal online operators. While such operators were subject to an initial grace period following the new legislation, LaRocca and other commentators have implied that unscrupulous iGaming operators remain, having slipped through the cracks. In this sense, poorly drafted legislation could go against responsible gambling ethics and lead to players losing out to unfair gameplay, lured in by seemingly attractive free spin bonuses. Further development of large and competitive venues such as the GCCRT could prove disastrous for First Nations communities in and around the province.
However, with Canada's national gambling and gaming industry prospering like never before, there should be more than enough casino revenue – at least in theory. Whether further amendments to legislation are required, or these complicated issues can be solved via amicable discussion and consultation, here's hoping that a mutually beneficial outcome can be agreed upon for Ford's government and the MSIFN.