Gambling has long been a favoured pastime across various countries and cultures. While legal casinos weren't established in Canada until the latter half of the 20th century, they're an essential part of our economy.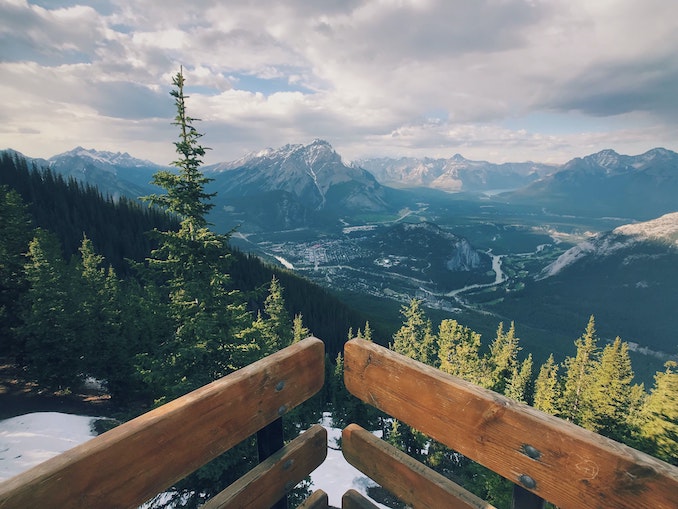 Now, Alberta has plenty of great casinos to choose from, with over 20 brick-and-mortar establishments in the province. This article will explore the most popular casinos in Alberta and what makes them great!
Most Popular Casinos in Alberta
Like other parts of Canada, casinos in Alberta are owned by First Nations groups, private operators, or charities. We have a mix of each on our list of the most popular casinos in Alberta. However, the one thing that connects our entries is that they're all a blast to visit.
River Cree Resort & Casino
River Cree Resort & Casino is a First Nations-owned casino located in Enoch. It opened in 2006 and is currently the most prominent casino in the Greater Edmonton area. This casino and resort has it all—from all the casino games you love to comedy and musical acts and a lovely hotel.
The casino boasts an impressive 40 tabletop games, 12 poker tables, and more than 1,350 slot machines. The casino also has a smoke-friendly area called Embers, with over 400 slot machines and 14 tabletop games.
This establishment also has multiple bars and restaurants that provide a fun nightlife experience. They also routinely host big-name musical and comedy acts to perform. If that's not enough to entertain you during your visit, they also have the Twin Rinks skating and sports facility. There truly is something for everyone at River Cree Resort & Casino.
Pure Casino Calgary
Established in 1997, Pure Casino Calgary is one of four Pure casinos in the province. The casino is both a privately owned and charitable facility. It is the only casino located on the North side of Calgary. It has something to offer everyone—whether you're an experienced gambler or visiting a gambling establishment for the first time.
In addition to having over 850 slot machines, Pure Casino Calgary has 24-hour poker and high-limit table games. They also have virtual golf, a unique offering that lets players experience championship courses from across the globe.
Another standout feature is the newly opened high-limit room. The luxurious new room allows players to customize their own VIP experiences with knowledgeable hosts and a VIP gaming room. If you want a night out in Calgary that you'll never forget, Pure Casino is the place to go.
Stoney Nakoda Resort & Casino
One of the newer casinos in the province, Stoney Nakoda Resort & Casino opened in 2008. The establishment is a convenient 30-minute drive from Calgary and has some of the best views of the Rocky Mountains. It is located in Kananaskis on the Stoney Nakoda Indian reserve.
On top of the premiere casino, the resort has pet- and kid-friendly accommodations, so this is a place that the whole family can enjoy. During the day, you can take the kids to the indoor pool to enjoy the waterslide. After, parents can enjoy a night of fun playing some of the over 250 slots and table games.
The resort also offers family-friendly dining options and a sports lounge. There's no doubt about it, Stoney Nakoda Resort & Casinos is a great vacation spot year-round.
Century Casino & Hotel Edmonton
Century Casino & Hotel Edmonton is another hotspot for nightlife, entertainment, and gambling in Alberta. Established in 2006, this casino is another privately owned and charitable facility. The Calgary casino is just one of many locations of a large chain founded in 1992. The Century chain has locations across Alberta and some states.
With slots, video lottery terminals, tabletop games, and off-track betting, any gambling fan will find plenty to keep them busy. The casino also offers a high-limit gaming room with a private salon for high-rollers ready for a thrill.
Century Casino also offers multiple bars and restaurants, a boutique hotel, and Yuk Yuk's comedy club to keep everyone entertained. World-class musical acts routinely perform at this venue, and patrons can often take advantage of great casino promotions.
Great Northern Casino
This Grande Prairie casino opened in 1999 and has been one of the most popular casinos in Alberta ever since. Since opening its doors, it has operated as a charitable facility that has raised funds for over 400 Alberta charities. Great Northern Casino will give you a unique experience unlike the other entries on our list.
From the outside, you might think you've been transported to the set of a classic Western movie. But don't be fooled—the inside is packed full of all the modern conveniences of a 21st-century, Vegas-style casino.
This casino offers slots, gaming tables, video lottery terminals, and live entertainment, including musical acts, hypnotists, stand-up comedians, and more. Great Northern Casino also has weekly tournaments for blackjack, poker, and slots. These are just a few reasons it's been one of the province's best casinos for decades.
Online Casinos
While there's no denying the attraction of brick-and-mortar casinos, some days, you might want that same excitement without leaving your home. Luckily, Albertans have plenty of options when it comes to online casinos too.
With Canada's new sports betting regulations taking effect, there have been big changes in the online gambling world. These recent changes include opening the province up to third-party online casinos and improving the province's Play Alberta gambling website.
Whether visiting a casino in person or playing online, there's never been a better time to patronize one of Alberta's most popular casinos.