Hello, human! What a pleasure to meet you! I am Mandy, and I'm certain I am the cat for you! Looking for friendly, playful cat, who will also spend time in your lap? I am your girl! I'm very well behaved, and only scratch on my post. We can spend some bonding time together while you brush me, as I just loooove this! I also enjoy following you around the house to get some cuddles! My FAVOURITE toy is a laser pointer- what fun to chase around! When we meet, I'll give you little kitty kisses, by touching noses! Ready to meet me? I'm currently in my foster home, so please call my friends in Adoptions at 403-205-4455 ext. 6503. Can't wait!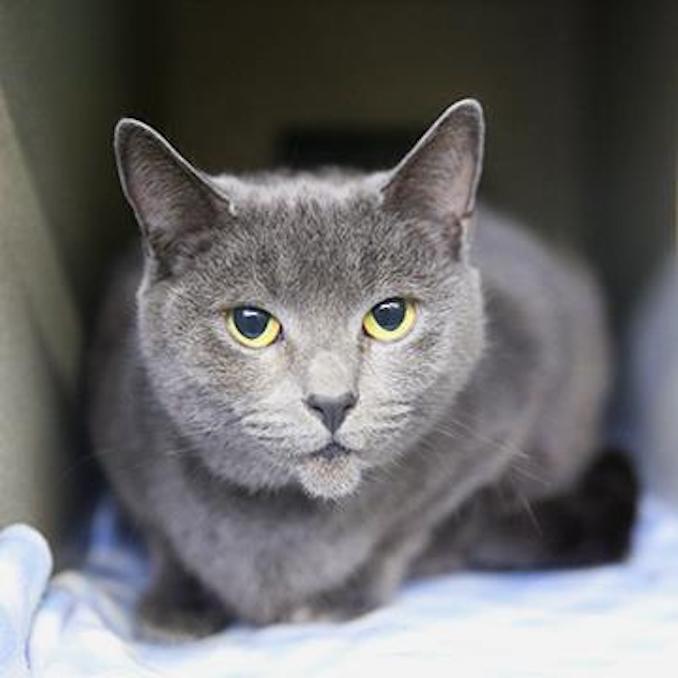 Mandy
Age: 5 years 4 months 6 days
Gender: Female
Size: Large
Colour: Grey
Spayed/Neutered: Yes
Declawed: No
In order to ensure a smooth and successful adoption, please remember to check all the basic requirements for adopting before coming in to the shelter.
About this column:
Each week we feature animals available for adoption from local shelters in the Calgary area with the hopes that our readers will assist in finding good homes for them. If you, or someone you know, has the resources to take care of one of these animals, please do get in touch with the appropriate shelter via the links provided.