Hi there, I'm Jeri – a beautiful calico lady just looking for my fuuurrever home. Now the puuuurrfect home for me will be one with no small humans and lots of cat experience as I have quite the particular personality! I am also looking for a family that can provide me with lots of mental and physical stimulation such as play sessions with wand and feeder toys as I can get easily bored when left to my own devices. I have lived with other cats before so I may get along with your resident felines. Do I sound like a good potential match for you?! Please come by the Calgary Humane Society and let's become the best of friends!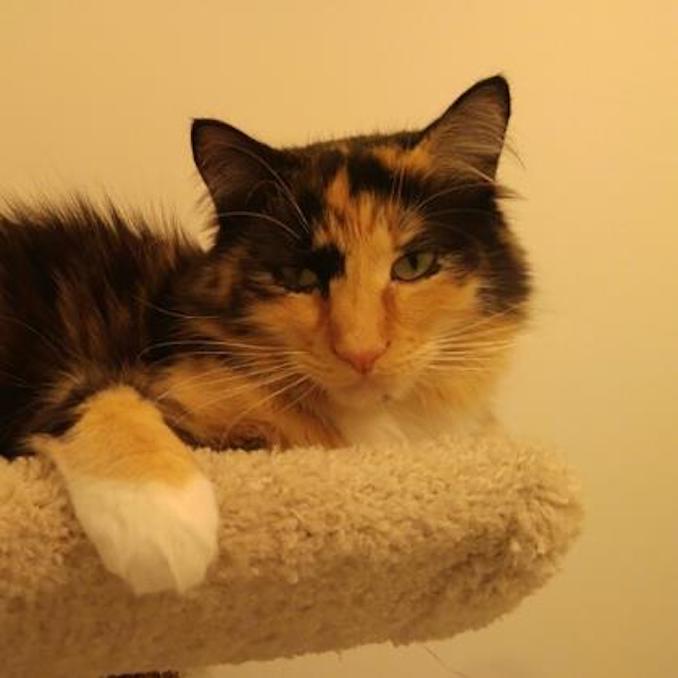 Jeri
Age: 2 years 7 months 14 days
Gender: Female
Size: Small
Color: Orange/Black
Spayed/Neutered: Yes
In order to ensure a smooth and successful adoption, please remember to check all the basic requirements for adopting before coming into the shelter.
About this column:
Each week we feature animals available for adoption from local shelters in the Calgary area with the hopes that our readers will assist in finding good homes for them. If you, or someone you know, has the resources to take care of one of these animals, please do get in touch with the appropriate shelter via the links provided.