Denis Dufresne is a multiple award winning artist, musician and studio session musician. His long history in the music business has seen him perform around the globe with many acts in all genre's of music. From his beginnings in the fiddle supergroup, Barrage, to his time as an established professional, recording and playing for acts like Jann Arden, Gord Bamford, George Canyon, Tom Jackson, Monday Night Football, GhostBoy and MANY others, Denis and his vocal/instrumental abilities have helped propel the careers of several of Canada's most loved artists.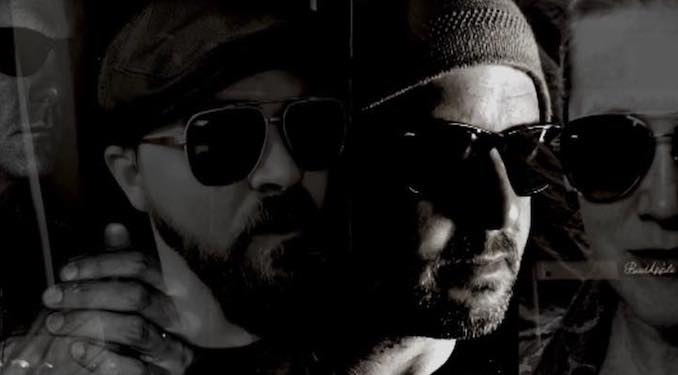 Name: Denis Dufresne
Genre: Country/Folk/Rock/World
Founded: 1997
# of Albums: 7 as an Artist (Barrage, Denis Dufresne, PEAR, GhostBoy), 674 as a session musician
Latest Release: Mark Parsons (session artist and video director), VINYL (GhostBoy)
Latest Single: VINYL
Latest Video:
Favourite Local Restaurant?
Hayden Block (MEAT), Rodney's (FISH)
Favourite band as a teenager?
Skid Row
Favourite band now?
Chris Thile 'Live From Here' House Band…google THAT sweet Rabbit Hole!
Guilty Pleasure Song?
Hayloft- Mother Mother
Live Show Ritual?
The classic PPD
Favourite local artist?
Mocking Shadows/Shaye Zadravec
Nose Hill or Fish Creek?
Fish Creek
EP or LP?
LP
Early bird or night owl?
Early Bird at home…Night Owl on the road
Road or studio?
Lengthy stints in both….love em both.
Where can we follow you?
The Internet…try the Googles www.ghostboymusic.com.
Any shows or albums coming up?
Probably a few hundred cancelled shows coming up due to the never ending Groundhog Day known as Phase 1. Follow my studio/venue "The Attic" online for livestreams featuring some of Alberta's great acts in ALL genre's. Albums: yes (Shaye Zadravec, Lauren Mann, Jann Arden, Gord Bamford, Mark Parsons and others)