Karen Scarlett grew up fifth generation on the family dairy farm west of Innisfail, Alberta. She has made art her entire life. The "Queens of the dairy" held a royal spot on the farm and took up much of the energy of the Scarlett family existence. It was a great life.
Creating has been a lifelong adventure and an important part of life for Karen. Art was practiced with Grandma Scarlett where she learned and important lesson – try everything. A love of power tools and creative design were honed with her Dad while hand-craft, sewing and creating with a sense of perfection were inspired by her Mom.
Karen takes her biggest inspiration from her love, Doug. They live in Calgary, Alberta where Karen works from her home studio.
Recently, Karen obtained a commission for 150 pieces of art to be installed in the Royal Palm Hotel and Resort in Miami, Florida. It was thrilling to receive this international recognition. You can find Karen's work in private, corporate and commercial collections across North America and in various spots around the globe.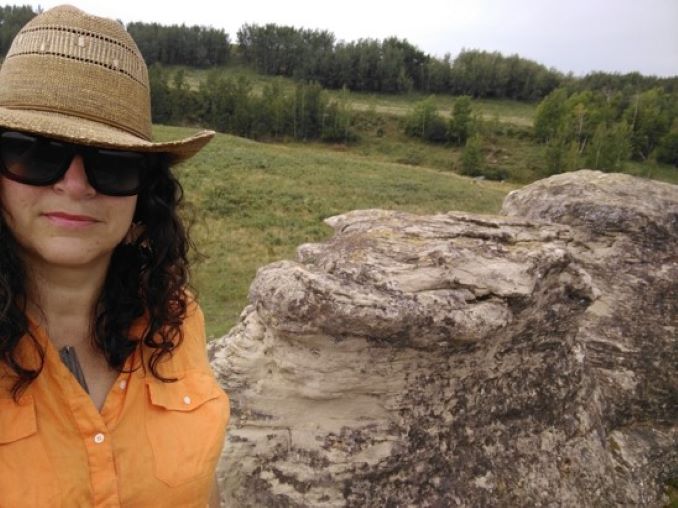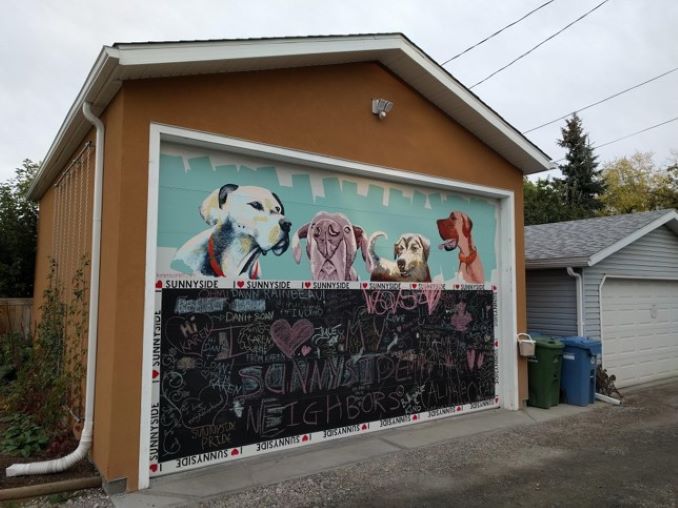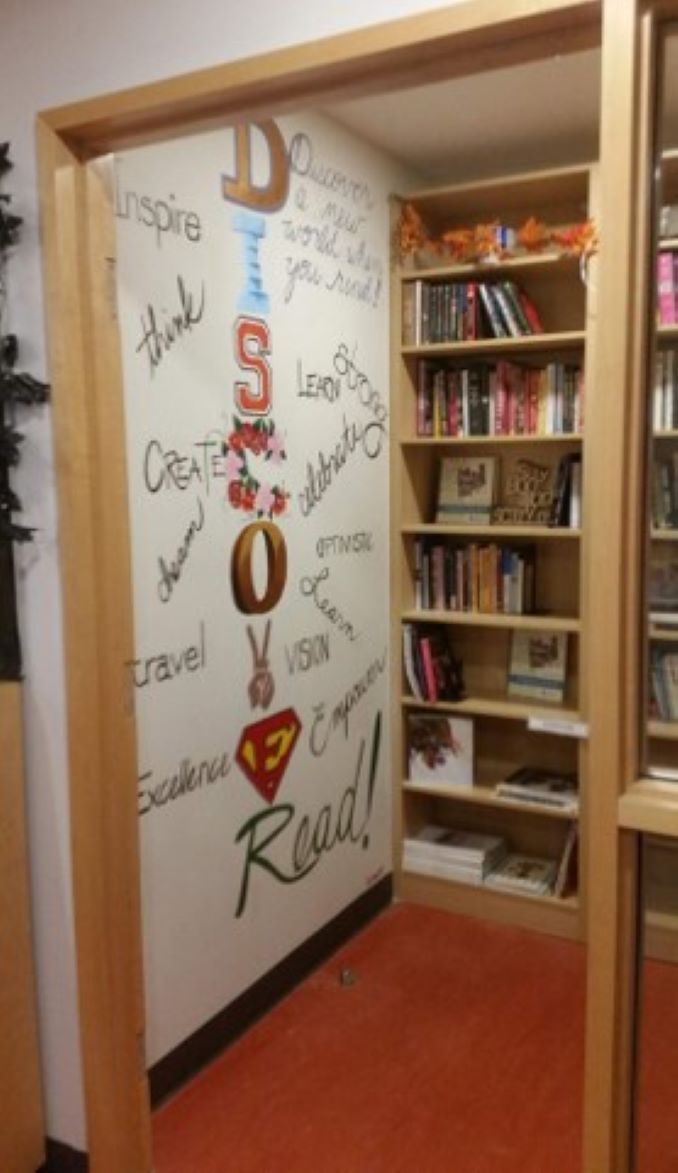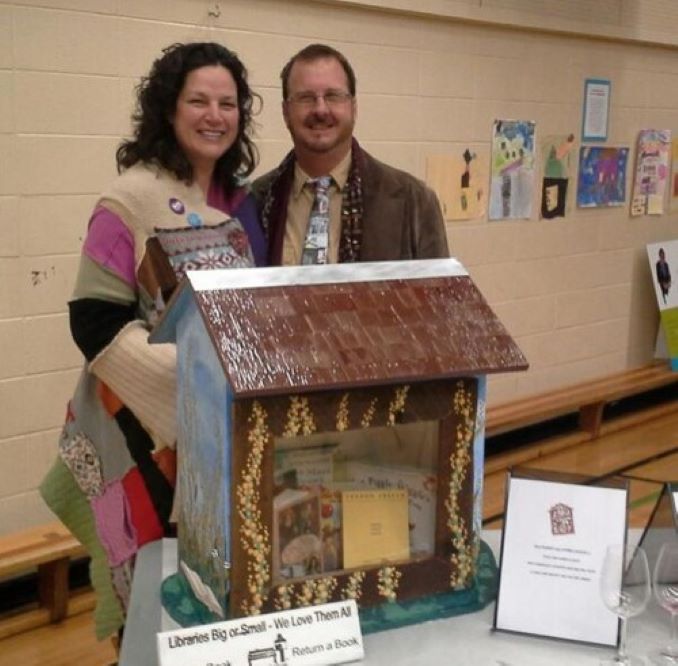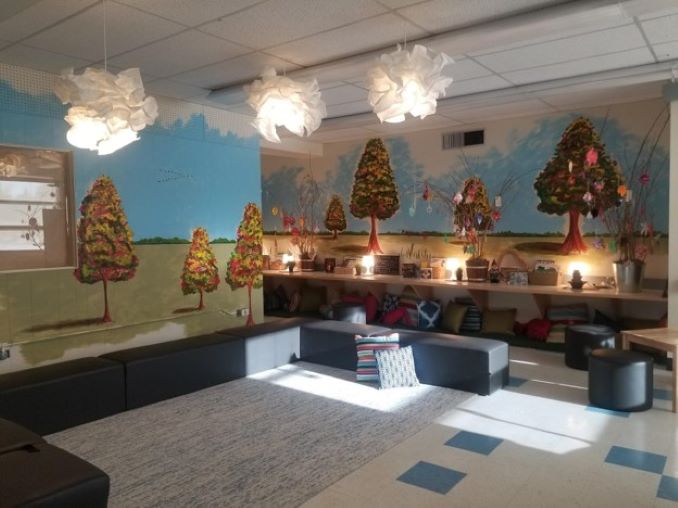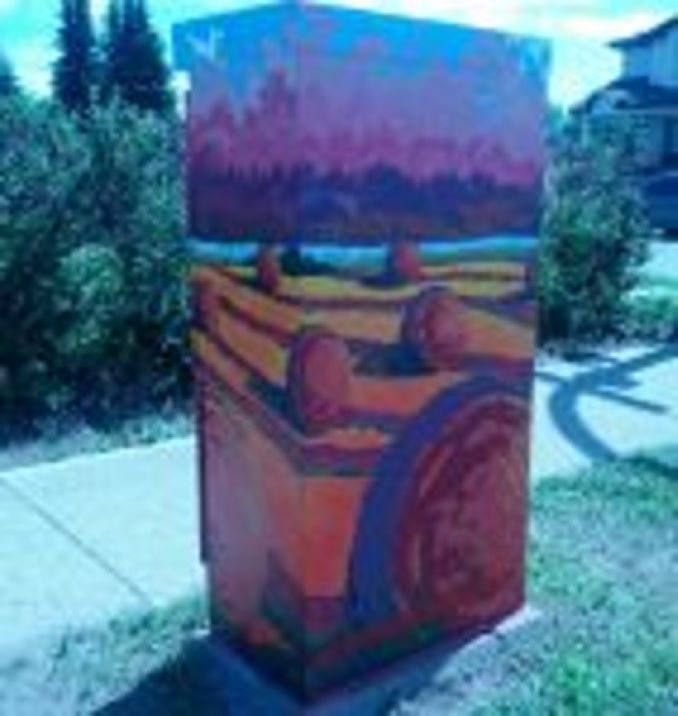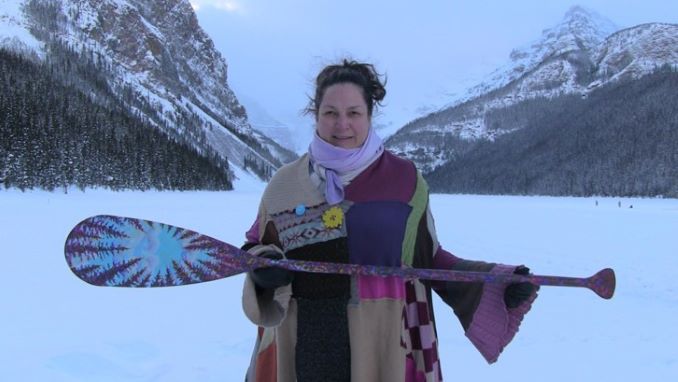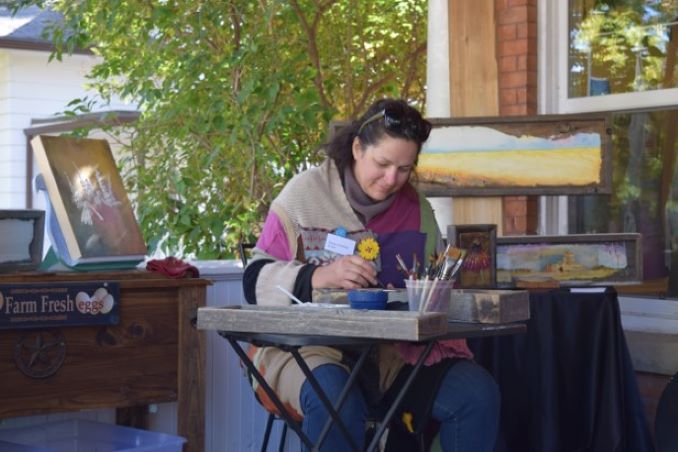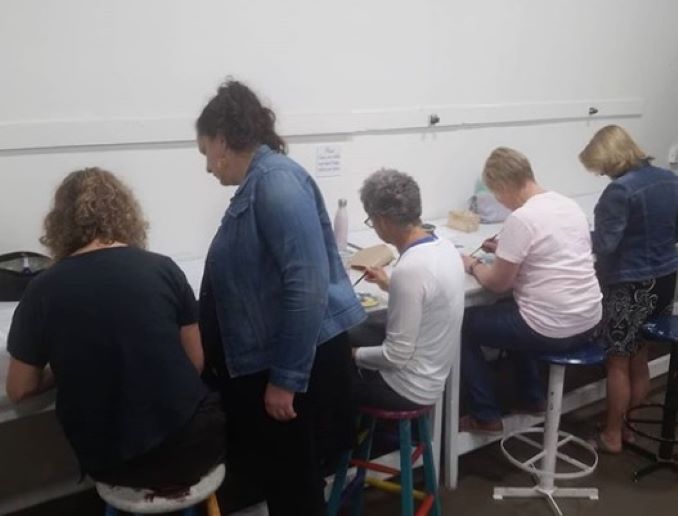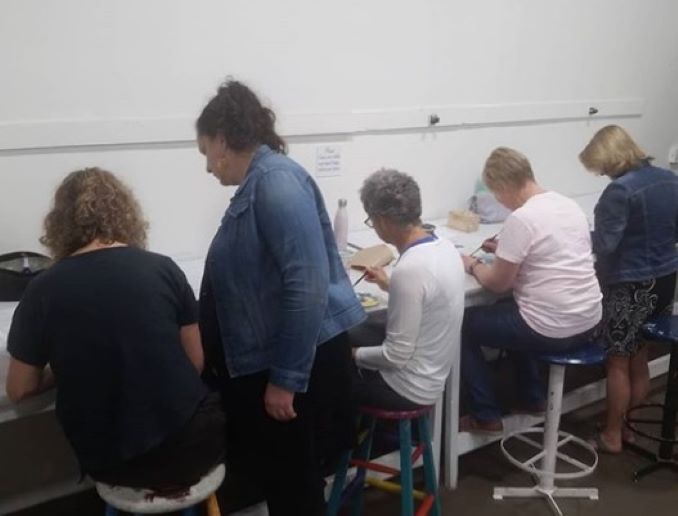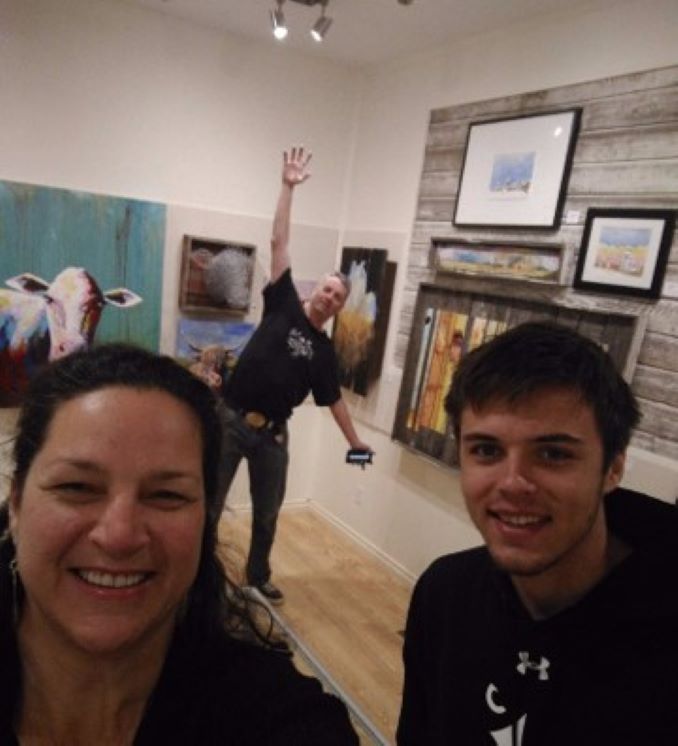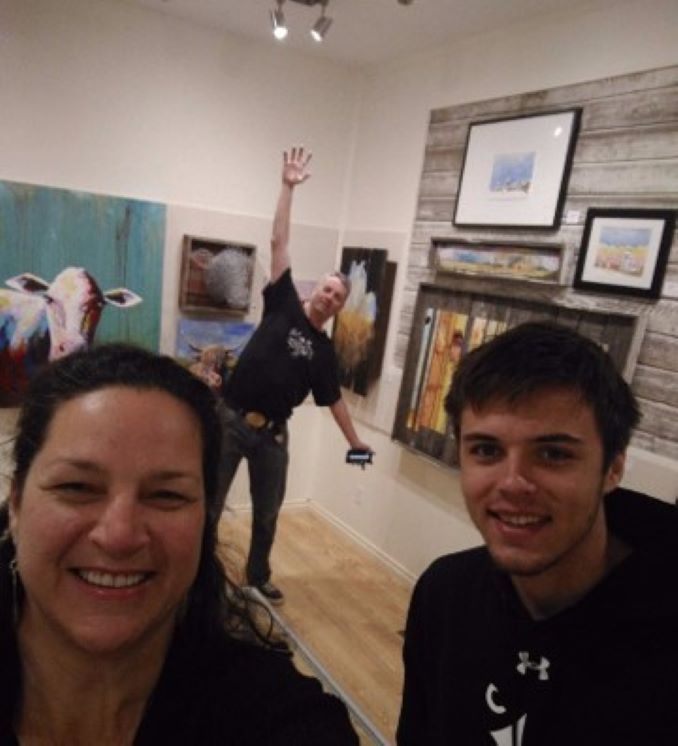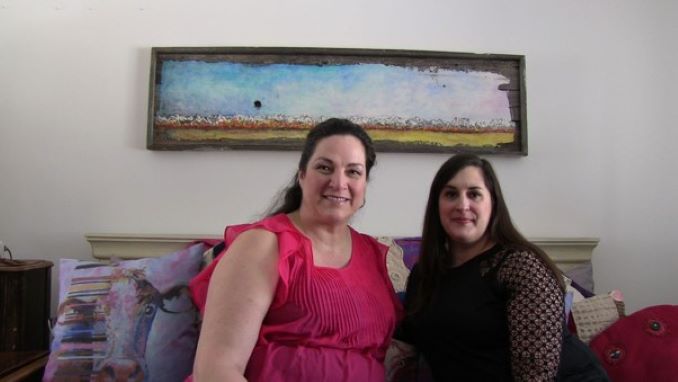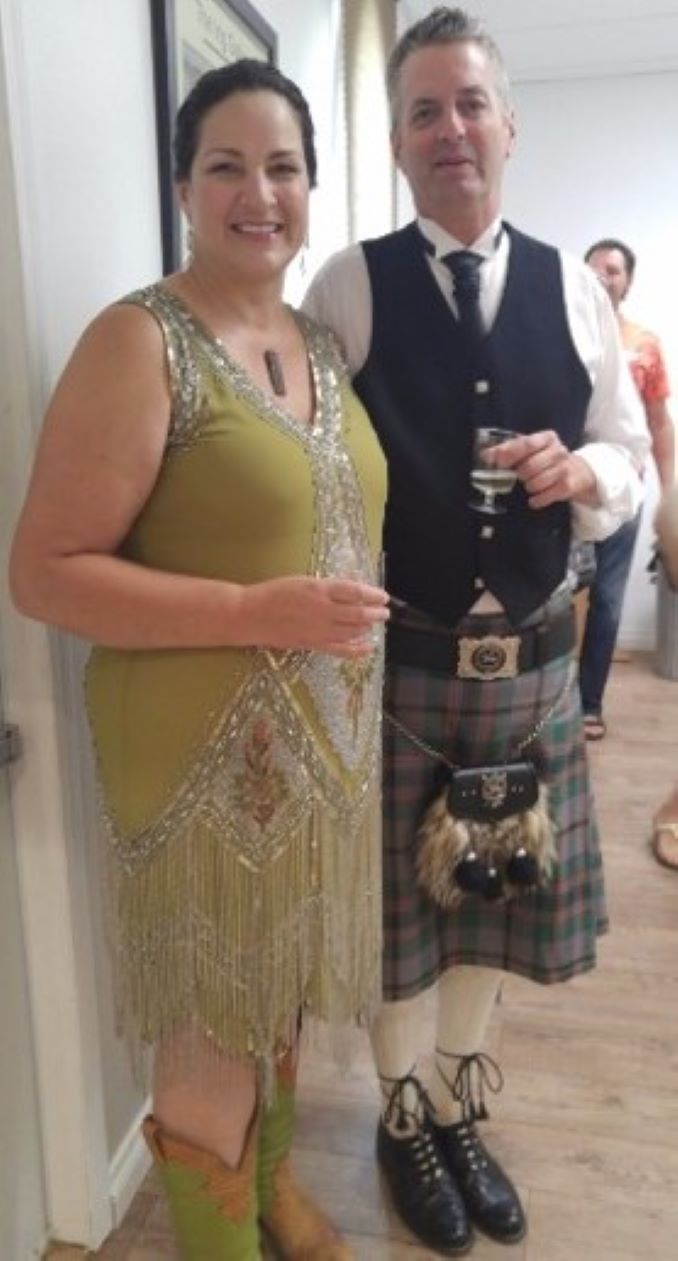 ***
What 'hood are you in?
I just recently moved into Inglewood and am doing a year long residency at The Children's Reading Place through Calgary Reads. The house is magical. To find out more about this wonderful house located in one of the best communities in Canada, visit here!
What do you do?
I am a multi discipline artist. My practice has a large range. I create pieces ranging from tiny to large scale murals. I work in lots of mediums from watercolour, acrylic, mixed media, sculpture – including chicken wire sculpture. Fibre, clay, wood and jewelry are also mediums I play in too. In one of my former lives I was an interior designer and so I have also been designing and creating reading spaces with and for Calgary Reads and Agencies and schools within Calgary.
What are you currently working on?
Besides the tiny masterpieces, currently I have a number of projects on the go. Today I will be painting a reading tent in the sun using a sun activated solar dye for Calgary Reads. Tomorrow I will be sanding down and painting a metal cow for a private client. This week I am also painting a pair of ceramic boots for the Calgary Food Bank Fundraiser and I also will be building some wood frames for three mixed media commissions. In my spare time, I knit, sew and I like to get my fingers dirty in the garden.
Where can we find your work?
I currently have quite a few pieces to view/purchase at The Happiness Experience Centre (brought to you by The Dose of Happiness) 3rd floor Bankers Hall. I also have lots to see/purchase on my website and I usually post most of my current works and inspirations on my Instagram account.