Currently, modern farmhouse decor is all the rage! This week's featured business is Made with Lav, where the lovely Natalia creates homemade decor pieces using wood, mason jars, and rope, with writing!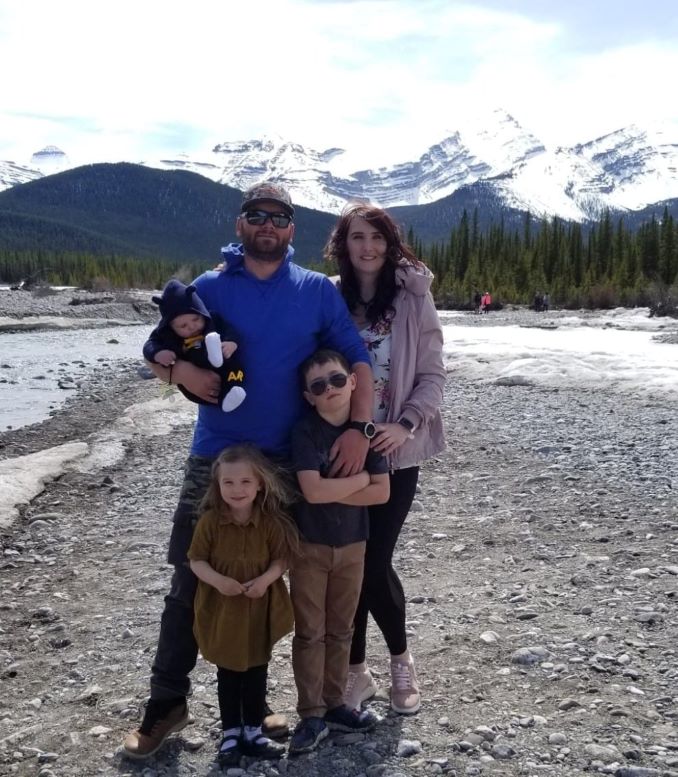 What is your business called and what does it do?
My business is called Made with Lav. The trend of modern farm house is still going strong. farmhouse chic design is shifting toward a more modern style, pairing rustic elements like barn doors with modern materials like glass or metal. I hand make pieces of decor of wood and mason jars, distressing the jars and adding the rope to complete the look. At the customer request the colors of the jars, box and the writing on the box can me customized.
What made you want to do this work?
At the moment I'm a full time mom to 3 adorable kids the youngest being 5 months. My days are pretty busy but when I can I like getting some "me time" and creating my pieces of decor which has been proved to be a great soothing and therapeutic hobby.
While there is so much inspiration online including Pinterest I always had an interest in DIY projects and mason jars was the latest on my to do list so I have decided to give it a try.
It turned out pretty good to me that I decided to share my results on Made with Lav Facebook page that I created and it brought so much interest that I started to make them for orders.
My full time job before my maternity leave was being a mobile mortgage advisor, having such a flexible job has also motivated me to start doing something that I will be still able to do in the future.
What problem does this solve?
My pieces of decor are a great inspiration for people that are looking for something unique/handmade, they could either have for their own house or a gift for someone.They are also great for wedding or any other special event decor.
Who are your clientele/demographics?
My clientele are groups of all ages – Predominantly female between 18-45 years old that reside in Calgary and surrounding areas.
How does your business make money? How does it work?
I generate income through selling my product through my Facebook/Instagram and community groups on social media. I have created my Facebook page "Made with Lav" where I share my latest work and when people share my posts it's spreading awareness of my brand and it does bring interest.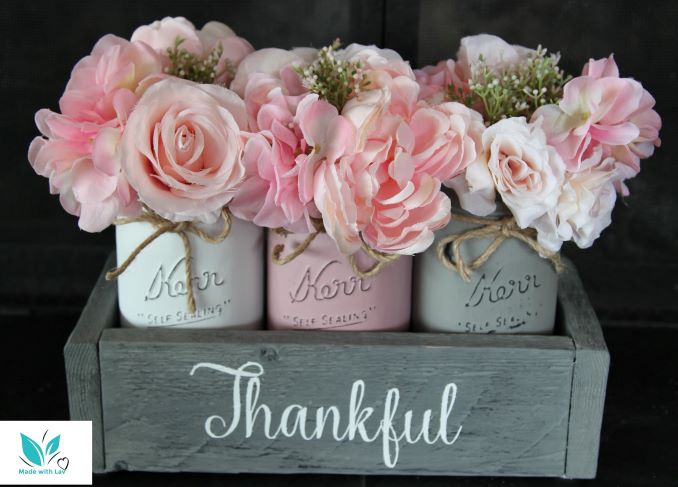 Where in Calgary can we find your profession?
There are quite a few makers that are local to Calgary and Cochrane and we mostly operate in home.
What is the best question a prospective customer could ask a member of your profession when comparing services?
It's more a request! It's always great and encouraging when someone reaches out to me requesting for a custom order that allows me to be creative and create a piece unique to the customer.
What is the best part about what you do? What is the worst part?
I really enjoy the process of creating my pieces of decor and seeing the final result is such a joy!
Some weeks it can get quite busy with the orders and challenging with my time and i have to keep up but so far it has been manageable.
PAY IT FORWARD: What is another Calgary business that you love?
D + D Woodworks Calgary
Driftwood Decor
MilaMaePhotography