Well hello, I'm Izzy and a lady like me is looking for the purrrfect retirement home to spend the rest of my days. Seeing as I am an older lady, I am looking for a calm and quiet home to stretch out and relax in. Now I am quiet the sweet and affectionate girl – provide me with lots of head scratches and pets and I'll reward you with the most adorable purr. My ideal home is one in which I am the only feline, as I do not like to share my human attention, as well as a home with lots of cat experience who can read my body language. So if you're looking for a new loving companion who will be there to greet you in the mornings and snuggle in the evenings, then come on down to the Calgary Humane Society today!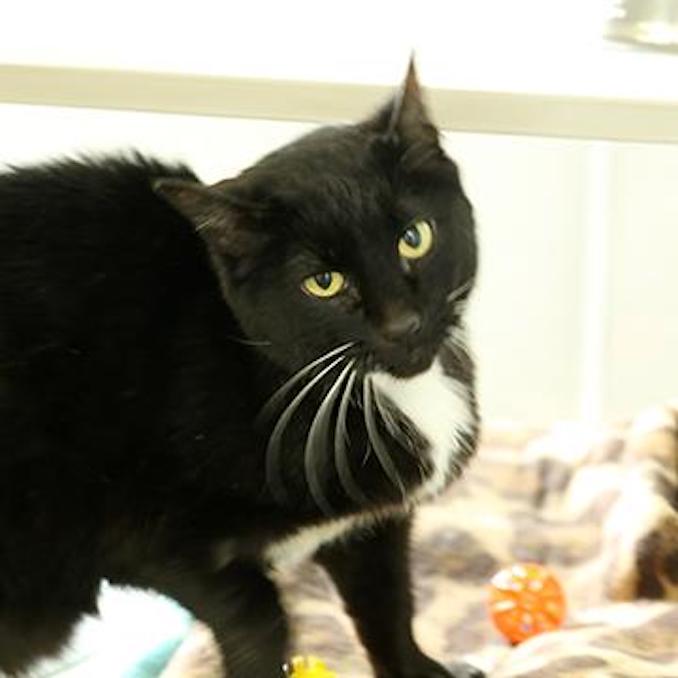 Izzy
Age: 11 years 1 month 2 days
Gender: Female
Size: Medium
Color: Black/White
Spayed/Neutered: Yes
Declawed: Unknown
In order to ensure a smooth and successful adoption, please remember to check all the basic requirements for adopting before coming into the shelter.
About this column:
Each week we feature animals available for adoption from local shelters in the Calgary area with the hopes that our readers will assist in finding good homes for them. If you, or someone you know, has the resources to take care of one of these animals, please do get in touch with the appropriate shelter via the links provided.