If you want to stay entertained during any winter journey, there are tons of things you can do to keep boredom away. The options available to you will depend on personal interests, and the sky's the limit if you can get a bit creative. An online connection is all you need for modern sources of entertainment, from online poker to streaming networks. But there are plenty of classic pastimes you can explore too, the most popular of which have been included below.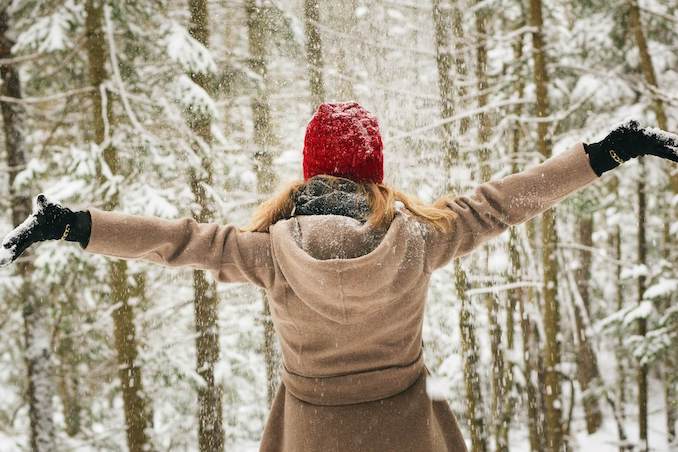 1. Test Your Writing Skills
Documenting your travels is a great way to keep yourself occupied. Start a journal, write a blog, or try your hand at some poetry to see if writing is something you enjoy.
Many of us come back from a holiday and find that the memories have already started to fade. This way, you have a fresh reminder on hand at any time. If long paragraphs and pages of writing sound exhausting, you can always stick to bullet points and jot down key memories.
2. Read Books and Magazines
Reading is one of the best and oldest ways to occupy your mind. Every good book opens up a world of exploration, where your imagination can run wild with possibilities.
Magazines can also provide worthwhile content, especially for travellers. For example, travel magazines can tell you a lot about your intended destination, providing insight into foods you can try, cultural events worth experiencing, and notable landmarks you should visit.
3. Do Puzzles and Brainteasers
When you're feeling restless or bored, keep your mind active by testing your problem-solving skills with a few puzzles and brainteasers.
You can either go for low-effort riddles or enigmatic mysteries, depending on your mood. There are all sorts of puzzles out there, in any genre you can think of, from crosswords and Sudoku to Noughts and Crosses and Hangman.
4. Listen to Music
Listening to your favourite artists can turn hours into minutes. Create playlists of your all-time hits and you'll have enough musical content to last for any journey.
When you need a break from your favourites, discover new music by picking a random playlist. Had enough rhythm and dance? You can also explore weekly podcasts that dive into a wide range of topics, providing you with hour upon hour of engaging discussions.
5. Play Mobile Games 
Did you know that you don't need online connectivity to enjoy mobile games? Many games have an offline version, allowing you to still play video games no matter how off-grid you are.
Some gaming devices require a bit of setup to activate their offline mode, but most will switch to this mode automatically in the absence of a connection. Simple games like Tetris work best here, as the power draw is relatively low compared to more complex games.
6. Watch Movies and Series
Most long-distance forms of travel provide in-flight entertainment nowadays. Usually this comes in the form of a limited number of movies and TV shows.
However, much like the mobile games we've mentioned, you can also download films and shows directly to your device. This takes a bit of planning beforehand, and your storage capacity might be limited, but at least you'll  be in control of the content that's available.
7. Get Ahead of Your Work Schedule
If you're the kind of person who likes to remain productive, downtime is just another opportunity to grind those gears and get a few tasks done.
Working on the go is a matter of having the right tools for the job. When you can't fit all your equipment in your hand luggage, consider focusing on research instead, or planning your post-holiday schedule so you don't have to worry about it when you return home.
8. Learn a New Language
Being able to speak multiple languages always comes in handy. It's especially useful when you're going to a foreign country, where the regional dialects may be unfamiliar to you.
Learning a new language is far easier than it used to be. We have mobile apps that have made the process as streamlined and rewarding as possible. As long as you maintain a daily check-in routine, it can take less than a month to gain conversational fluency.
9. Get Creative
Our final tip is to indulge your creative side. You can draw a picture, knit a garment, or simply enjoy a heartfelt conversation with a fellow traveler.
For some travellers, an insightful talk with a stranger can turn a forgettable trip into a memorable one. There's no limit to what you can do or talk about, as long as you're not disturbing or disrupting others.