Macramé is an art form made through knotting rope that can bring some BoHo-chic to your home decor. This week we spoke to the owner of Jaina's Handmade, Shammah Flaman, about how she has built her business from rope!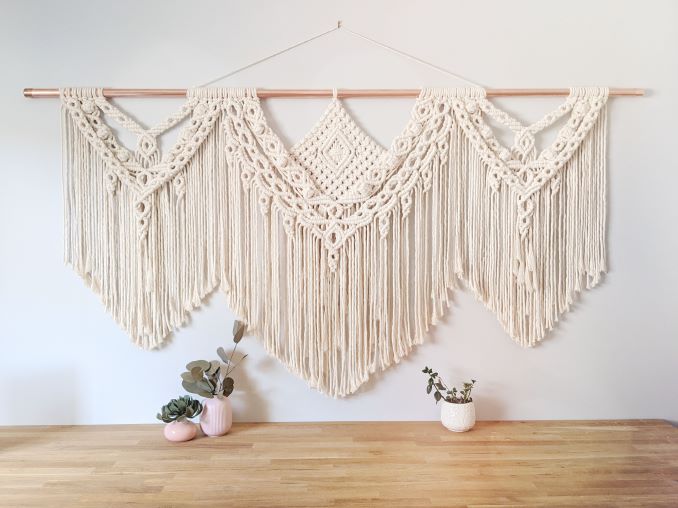 What is your business called and what does it do?
My business name is Jaina's Handmade. I am a macramé artist and make handmade macramé tapestry. I also teach macramé classes and provide DIY kits.
What made you want to do this work?
I've done macramé for a while, and during my maternity it found it to be a very soothing and therapeutic hobby.
It was a great grounding tool that reminded me that I was still my own person despite of being a new mother.
What problem does this solve?
The maker community definitely helps bring people together by raising awareness of local brands available to our province.
We are able to support each other this way! Also, the materials I use are sustainable products which is always a positive!
Who are your clientele/demographics?
Groups of all ages – Predominantly female between 18-45 yrs old.
How does your business make money? How does it work?
I generate income through selling my product through Instagram / etsy and my DIY macramé kits are exclusive to PINNOVATE in Calgary, AB.
Prior to the pandemic I also taught macramé through PINNOVATE Studio as well as at home tutorials.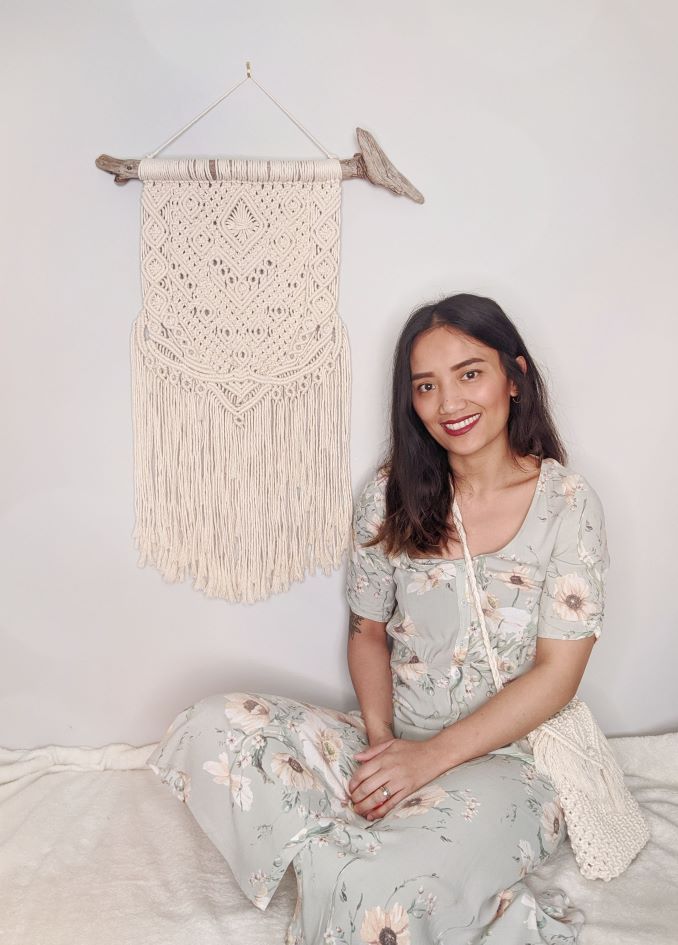 Where in Calgary can we find your profession?
There are quite a few macramé makers that are local to Calgary and we mostly operate in home.
What is the best question a prospective customer could ask a member of your profession when comparing services?
Not necessarily a question but a request! It's always great and encouraging when someone reaches out to me requesting for a custom order that allows me to be creative and create a piece unique to the customer.
Setting up my macramé wedding arch is always an encouragement as well as I am able to showcase the largest piece I have made up to date!
What is the best part about what you do? What is the worst part?
Best part is being able to be a part of the makers community and be inspired by other entrepreneurs.
There is no worse parts other than challenges! Challenges to keep up with orders during the busy teams which is usually from January – April.
PAY IT FORWARD: What is another Calgary business that you love?
Succulent and Stems
Lilac and Clover
Kind Designs by Robin