We had the chance to hear from Dayle Sheehan, owner of Dayle Sheehan Interior Design Inc. and Dayle Sheehan Website and Social Media Consulting, about the relationship she found between both home and website design.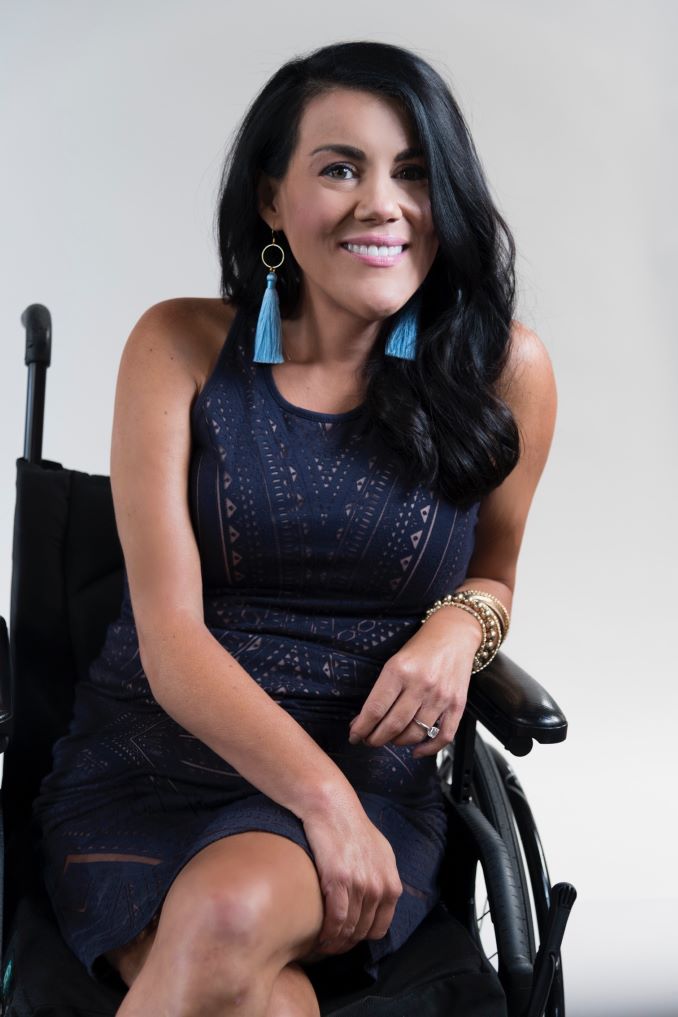 What is your business called and what does it do?
I own and operate Dayle Sheehan Interior Design Inc. and Dayle Sheehan Website + Social Media Consulting.
My love of design and aesthetics and my many years as an Interior Designer and entrepreneur lead to the website design business. I use the same principles to design a home as I do to design an online space. I also love business and marketing so I am able to guide other businesses to build their brands with a polished and professional eye. My Interior Design business has been in Calgary for over 15 years and I specialize in designing spaces that evoke happiness and joy! I also specialize in universal/accessible design.
What made you want to do this work?
I absolutely loved Interior Design but at the age of sixteen, I found myself in a wheelchair after a surgery that had gone wrong. I felt as though I was unable to follow my passion because the physical limitations would pose too big of a challenge. After going to university for something else I continued to do design work for friends and family on the side. I needed a creative outlet and interior design was my passion. I eventually realized I was able to use the internet as a tool to see spaces, shop for products, and keep in contact with clients so I dove into my interior design career. I have worked for my own firm since I finished my design program.
What problem did you want to solve with the business?
I wanted to help clients design a life they love! I have been able to create so many homes and commercial spaces that bring joy to their owners. I am also a specialist in accessible design. I have both design expertise as well as lived experience as a wheelchair user to not just blindly follow building codes around accessibility but to actually understand people's needs and create custom solutions specifically for them. As a person who has struggled in my home in the early months of being in a wheelchair, I know how important your home is to allow you to live your life to the fullest out in the world.
Who are your clientele/demographics?
My clients are families and individuals who are looking for their home to be their safest, happiest place. They are people of all ability levels.
How does your business make money? How does it work?
I offer full-service interior design with a different scope for each project. My clients receive a proposal of service before any work begins and they will know all of their costs with me in advance unless the scope of the project changes drastically.
I also offer E-design packages which can be purchased on my website. This allows people to have my expertise at a lower cost. I create their design plan (with specific product links) and they execute it themselves. All website design is on a per-project basis. My goal is to offer affordable luxury in both of my businesses. I aim to ensure that the spaces I create are not only accessible physically but my prices are accessible as well.
Where in Calgary can we find your profession?
You can find me at both of my websites:
Interior Design | Website + Social Media Consulting
What is the best question a prospective customer could ask a member of your profession when comparing services? Give the answer as well.
Q: The best question is what does it cost and what happens when the client runs out of design hours with you?
A: My goal is to always provide ALL design consulting fee's to complete the project in a contract upfront. Many designers work on an hourly basis and their fees are made known to the client after the work has been done. This can be a scary thing for clients as they do not know if they should expect a $500 or a $5000 bill. I prefer complete transparency from the beginning of the project.
What is the best part about what you do? What is the worst part?
The best part is helping people bring their dreams to life! Whether I am designing their dream home or their website for their dream business, I am in the business of helping people design a life they love! Whether that is finding financial security outside of their day job with an online business or creating spaces that work perfectly for their family.
The downside to my job is that it takes many moving parts to build or renovate a home and people are human and make mistakes. Often, I am problem-solving to keep the homeowner's stress levels down when things come up that weren't planned for.
What is your favourite joke about your own profession?
If you think it's expensive to hire a professional, wait until you hire an amateur.
PAY IT FORWARD: What is another local business that you love?
Brows By Ciara! She has her own academy and has trained hundreds of people in the aesthetics field. She empowers people daily to go out and live their dreams, be financially successful and independent!