Adrianne Williams may have left the title "Up and Coming Artist" in the rear-view mirror, but she should be on your "Who to Watch" list.
This Calgary Artist has been leaving her mark across the city, in swatches of vibrant colours and moody monotones. Her inspiration is drawn from expressions of Black joy, Black beauty and Black strength. Her work is a celebration of the African diaspora.
Her parents would say she was born to a life of creating art and for as long as Adrianne can remember, it has felt like her soul's purpose. She began the pursuit of her art education early. After graduating from high school, she was accepted into Alberta College of Art and Design, Calgary, Canada. In 2007 she earned her Bachelor of Fine Arts (Drawing).
In 2008 she was Artist in Residence at Art Central, Calgary through the Allied Arts Foundation. 2009 Artist in Residence at Ledge Gallery, EPCOR Centre for the Performing Arts, Calgary, Canada. From there she spent two years off and on in Europe, showing her work as the 2010 Artist in Residence, at Arte Studio Ginestrelle, Assisi, Italy and the 2011 Artist in Residence, at Can Serrat, El Bruc, Spain.
Besides her numerous private commissions, Adrianne's work continues to be seen at numerous solo and group exhibits, workshops, screenings and even murals on the sides of city buildings.
This busy Mother of two will continue to decorate the world with her bold and expressive work.
Written by Tanecia Cromwell – Poet and Photographer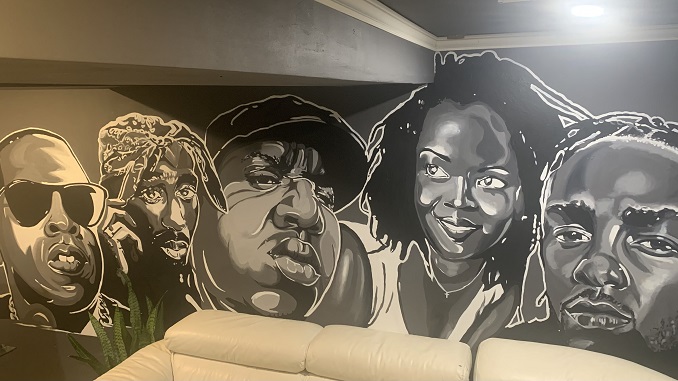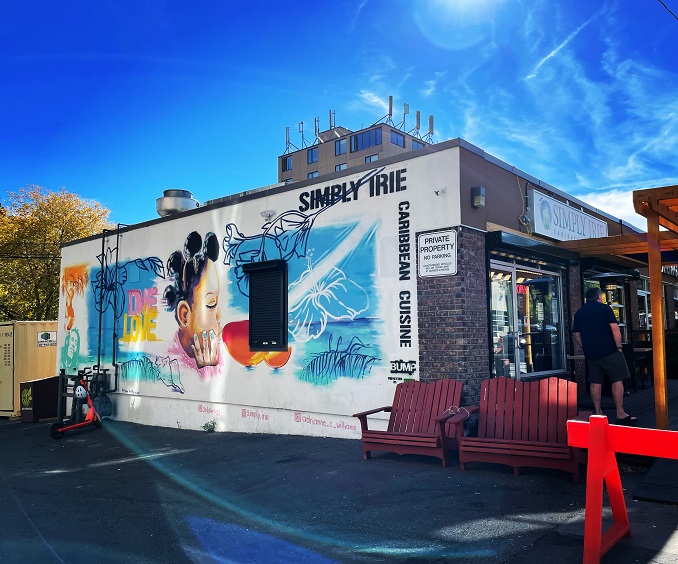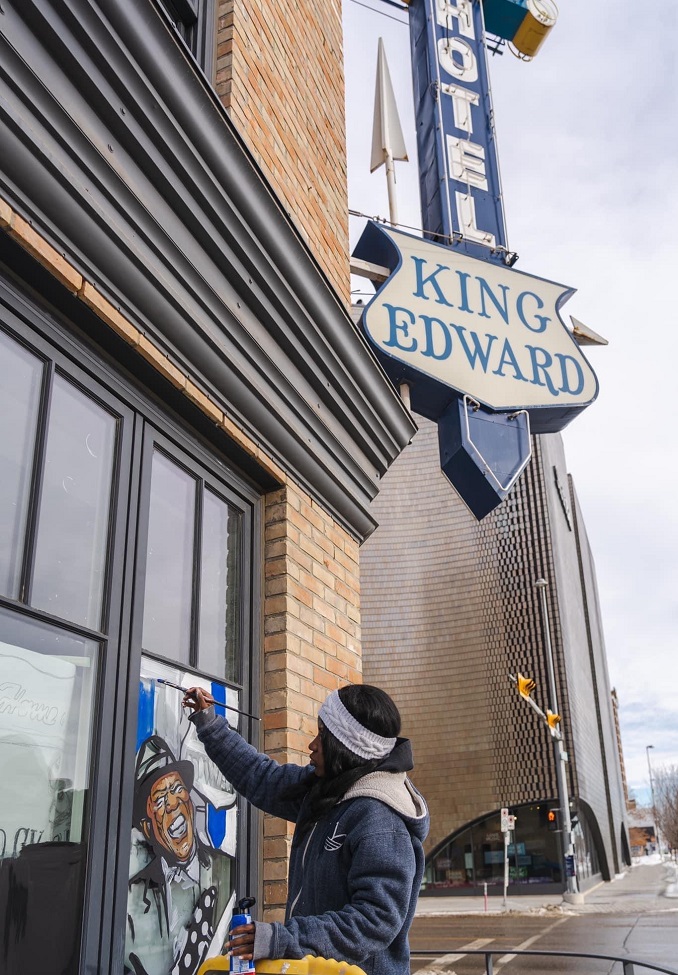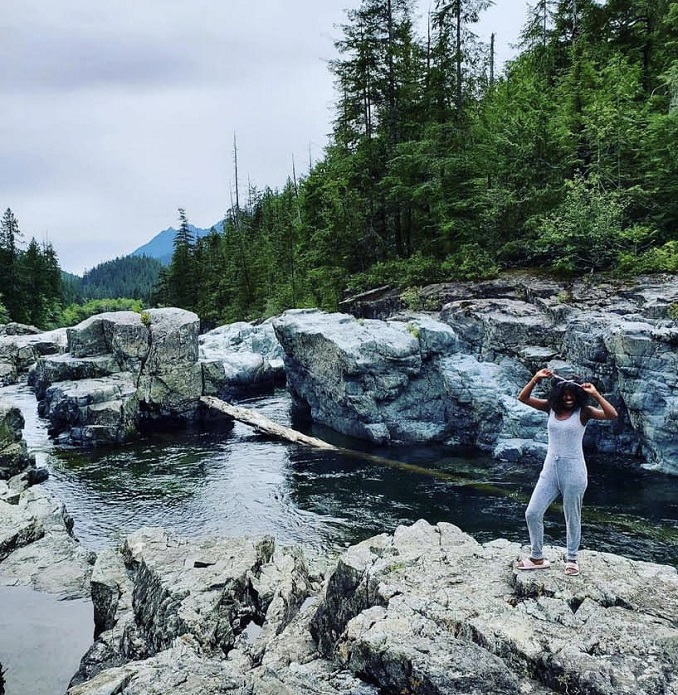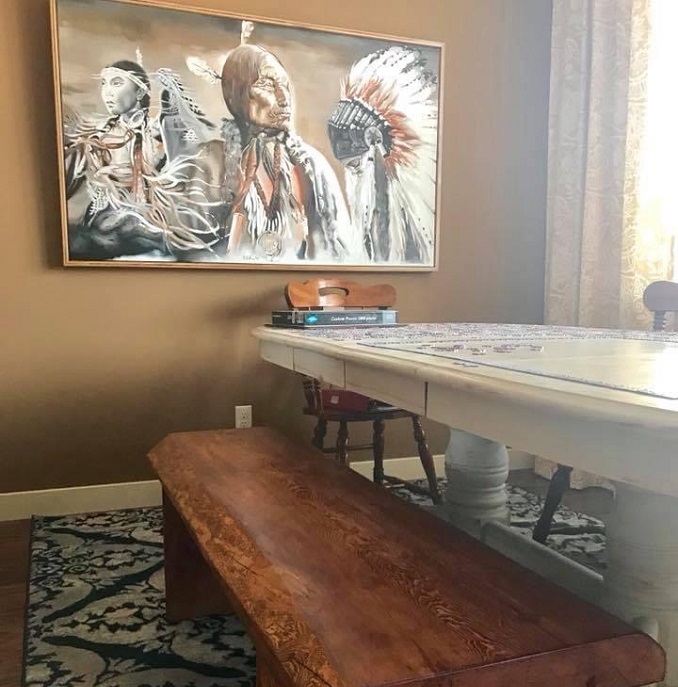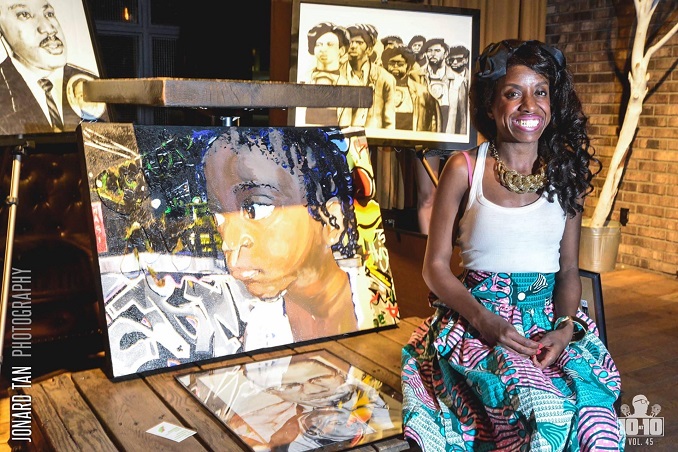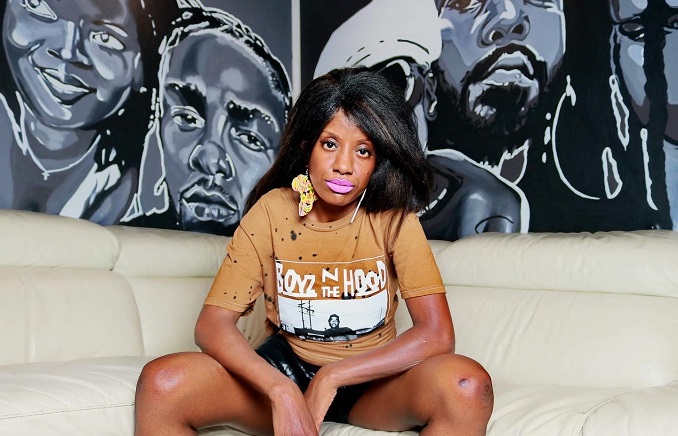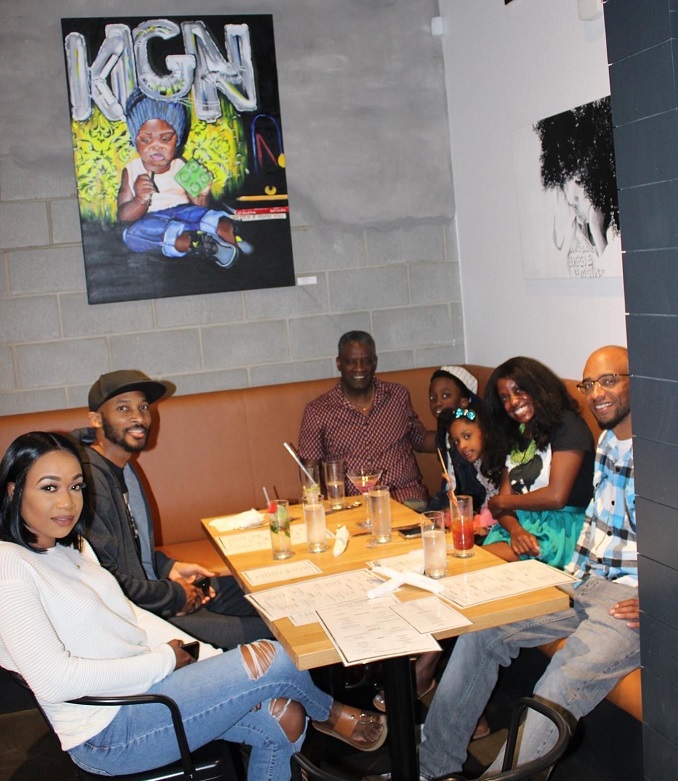 ***
Which 'hood are you in?
Cedarbrae
What do you do?
I paint large-scale canvases with a focus on portraiture. I Highlight elements of pop culture and music. I tend to often paint women and children. When I was younger I did not see myself reflected in art so I want to change that experience for my daughters.
What are you currently working on?
Recently I have been creating small portraits using pencil crayons and have a mural on a garage in the works.
Where can we find your work?
You can find my work on the bus stop shelter in front of the Blackfoot Truckstop Diner in Inglewood.
My mural is on the side of Simply Irie Caribbean Restaurant.
My mural in the basement of Jade and Dagger Tattoo Shop at the recording studio of 3rd Verse Records.
Also, you can visit my website.