Falcotron is a hard rock band out of Calgary, Canada.Formed in 2018 by brothers Patrick and Edmund Saulnier. Their goal? To write rock'n'roll that's fun, groovy, and undoubtedly heavy. With influences ranging from Stoner Rock to Death Metal; Falcotron take you on a high octane trip along groove ridden melodies and thunderous waves.
Igniting the flames with the release of singles – "Intergalactic Star Fighter 101" and "Sonic Ninjas Of Fuzz" Falcotron has armed up as complete machine with the addition of drum generator Scott Tanner (World War Waiting, Operation Winter Mist, Thorazine), bass wizard Dave 'Corpsie' Mosimann (Stab.Twist.Pull, His Last Words) & guitarist Gaurav Duggal. They join Edmund Saulnier (World War Waiting, Sentient, The Dirty North Boys) on lead guitar and Patrick Saulnier on vocals. Engage!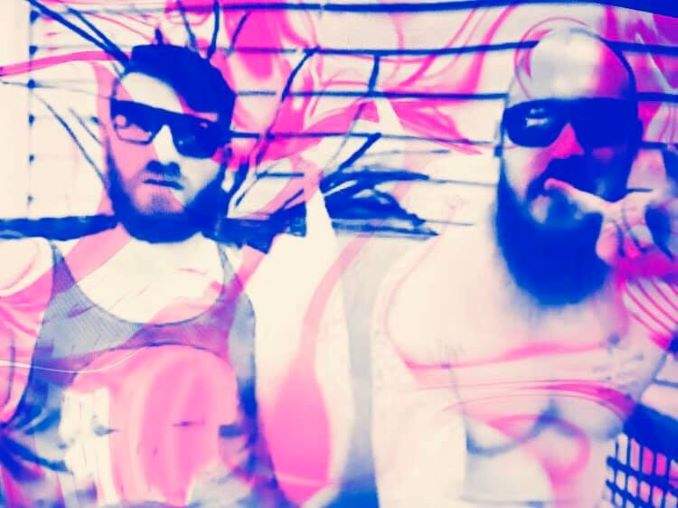 Name: Falcotron
Genre: Hard Rock
Founded: 2017
# of Albums: N/A
Latest Release: Debut EP coming in the fall.
Latest Single: Sonic Ninjas of Fuzz
Latest Video: Intergalactic Starfighter: 101
Favourite Local Restaurant:
Quynh Vietnamese Cuisine
Favourite band as a teenager:
Sepultura, the Offspring
Favourite band now:
Gamma Ray
Guilty Pleasure Song:
Anything ABBA
Live Show Ritual:
Smoke up and lay waste.
Favourite local artist:
Chron Goblin
Nose Hill or Fish Creek??
Fish Creek
EP or LP?
LP
Early bird or night owl?
Night owl
Road or studio?
Balance is key
Where can we follow you?
Any shows or albums coming up?
EP to be released this summer
Next show April 16th at the Palomino for the Electric Highway Kickoff Party with Year of the Cobra, Bloated Pig, Outlaws of Ravenhurst and Smoothsayer, find more information here.