With most of Calgary currently working from home, we're all getting tired of our current furnishings, and probably looking for something to help change it up. This week we spoke to Emily Sissons who is the Director of Design and Sales of Domaine Furnishings and Design, about her family business and how they can help liven up your living space.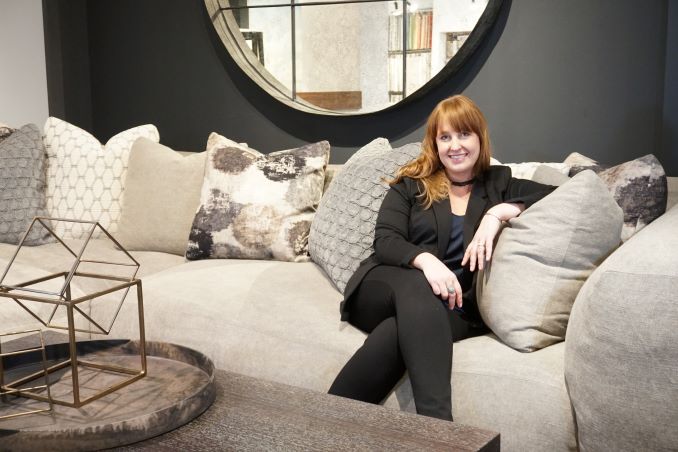 What is your business called and what does it do?
Twelve years ago we started our family business Domaine Furnishings and Design. We offer quality furnishings and Interior Design services.
What made you want to do this work?
We have had this industry in our blood for a number of generations as our Dad, Ken Sissons, was the owner of McArthur Fine Furniture for 30 years. I naturally fell in love with business. Starting from an early age, I always wanted to move furniture around in my bedroom once my Dad got home from work. That, along with a love for beautiful things, an appreciation for design and art led me to obtaining my degree in Interior Design from Mount Royal University. This paved the way for our Interior Design services as I love working with people and helping them to achieve their vision of home.
What problem does this solve?
We provide clients with furniture and decor solutions to elevate their homes through comfort, function and beauty.
Who are your clientele/demographics?
Our clientele are those that love design, understand quality and appreciate the craft of making these exquisite pieces. Our demographic ranges from 35 year old young professionals to 60 year olds reaching retirement.
How does your business make money? How does it work?
We are an interior design and furniture boutique. Our 10,000 sq foot showroom boasts a remarkable curated selection of luxury furnishings, area rugs, lighting, art, and decor. We cater to both retail clients and the interior design trade in Calgary.
Where in Calgary can we find your profession?
We have a brick and mortar store located at 8 7130 Fisher Road SE – close to Chinook Mall! We can also be found also online at our website, through Instagram at @domaine_design and Facebook at Domaine Furnishings and Design.
What is the best part about what you do? What is the worst part?
Best Part
Going on the installs to ensure things are put in place for our clients to enjoy! Seeing them smile and receiving positive feedback about how our services made a difference to them is the best!
Worst Part
Managing furniture issues or delays. It's no fun at all breaking news to our clients that there have been delays. At Domaine, we recognize that these things happen and they are opportunities to continue providing excellent customer service to our clients.
What is your favourite joke about your own profession?
As designers we like to joke about people referring to a sofa as a couch. As per design descriptions, what most Canadians refer to as a couch is actually a sofa but couch has become a more common phrase.
PAY IT FORWARD: What is another Calgary business that you love?
Our family has a "sweet" spot for Village Ice Cream – they never disappoint!