If Kacey Musgraves and Meghan Trainor had a country-soul love-child, the result would be Calgary, Canada-based country artist Mariya Stokes. Known for her quick wit, quirky sense of humour, and signature retro style, Country Music Alberta's two-time reigning Female Artist of the Year is in music for the long haul. From hosting the 2020 CMAB Awards Show alongside the legendary George Canyon to playing guitar and opening for Ru-Pauls Drag Race superstar Trixie Mattel, Stokes always appears where you'd least expect her.
With confident, expressive vocals and gritty steel guitar, her current single, "Break My Heart," is a laid-back, pop-country feminist anthem. Produced by Juno Award-winners Spencer Cheyne and Justin Kudding and dripping with attitude, Stokes' fourth single solidifies her commitment to empowering women and telling their stories.
Introducing herself with three singles, Stokes' 2019 feel-good debut,"Hands on My Body," pushed country music boundaries with an R&B feel and sex-positive lyrics. Her second single, "Christmas, Arizona," landed in the Top 100 on the BDS Canadian Holiday Chart and was followed by a vulnerable, heart-wrenching ballad: "Rebound." Released in October 2020, "Rebound" was featured across Canada as the "Next Big Thing" on the Casey Clarke Country Countdown and has over 100,000 streams on Spotify.
Growing up in Stavely, Alberta, an hour south of Calgary, Stokes spent time in her parents' small-town bar, and at eight years old, was sneaking in on Friday afternoons to sing with the local jam band. Now a seasoned performer, she has opened for Doc Walker, Jocelyn Alice, and Jann Arden and was one of three artists selected to work with 19-time CCMA winner Terri Clark at National Music Centre's RBC Master in Residence program in 2019. In addition, Stokes' was the 2019 runner-up in Project WILD, a country-focused artist development program run by WILD 95.3 FM (Calgary) and Alberta Music.
Her small-town, community-minded values have followed her to the big city: Stokes was a 2020 Artist in Residence at the Women's Centre of Calgary. A past volunteer at the Calgary Drop-In and Rehab Centre, she worked on two charity records and independently organized numerous coat drives for the organization.
Focusing heavily on songwriting, Stokes has had songs recorded by artists in multiple genres, including CCMA nominees Leaving Thomas, alt-pop singer Celia Palli, country-rocker Devin Cooper, and pop singer Hayden McHugh.
"I'm a songwriter first." Stokes says, "My music is rooted in country, but if the production that feels right bends outside of the genre, I'll go there. My sound changes drastically with each release because I'm constantly evolving, and I like to keep my fans excited for what could be coming next."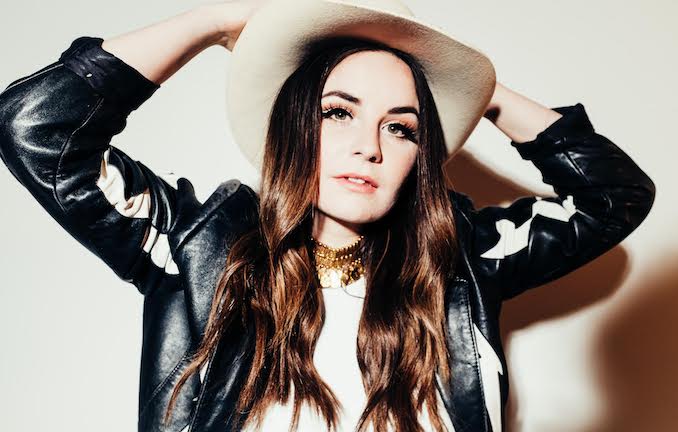 Name: Mariya Stokes
Genre: Country
Founded: 2017
# of Albums: No Albums – 4 Singles
Latest Release: Break My Heart
Latest Single: Break My Heart – Listen Here
Latest Video: Mariya Stokes – Rebound (Lyric Video)
Favourite Local Restaurant:
Blackfoot Truckstop Diner
Favourite band as a teenager:
Taylor Swift
Favourite band now:
Kacey Musgraves
Guilty Pleasure Song:
I don't feel guilty about the music I dig – even when it's weird. 😉
Live Show Ritual:
First, I run the show in my head and then get my heart rate up by doing a couple of jumping jacks or dancing around to Beyonce's "Love on Top." It helps settle my nerves!
Favourite local artist:
Tendavillage, Sargeant & Comrade, Devin Cooper, Robert Adam, Hayden McHugh, D'orjay the Singing Shaman, Alex Hughes, Kate Stevens, Tinywiings, Justine Tyrell… there are too many to name! <3
Nose Hill or Fish Creek?
Nose Hill
EP or LP?
LP for sure. A full-length record helps me get a feel for who an artist is, and I love that.
Early bird or night owl?
12/10 a night owl
Road or studio?
Road for sure!
Where can we follow you?
Instagram | Facebook | TikTok | Twitter
Any shows or albums coming up?
Right now, I'm focused on my current single, "Break My Heart." That said, I can't wait to play live again when it's safe to do so!