We recently spoke with Charla Smith of Charla Smith & Company Ltd. to find out more about her Calgary business that provides debt relief advice and services, such as Consumer Proposals and bankruptcy.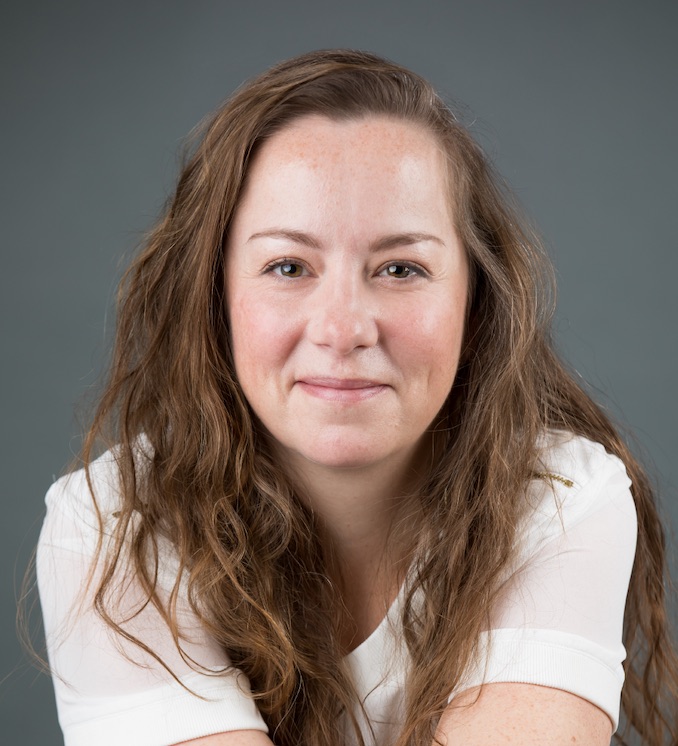 What is your business called and what does it do?
Charla Smith & Company. We are a Licensed Insolvency Trustee, which means we provide debt relief advice and services, such as Consumer Proposals and bankruptcy
What made you want to do this work?
I got into the insolvency field after looking for a way to use my accounting training to help people in a more direct way. The relief that people typically experience after coming up with a plan to deal with their debt makes it very rewarding for us to provide that assistance.
What problem did you want to solve with the business?
Our small team guides people through the whole process of getting relief from their debt with compassion, and we are able to be flexible in our approach and responsive when issues arise. We saw a need for this type of support, in an environment where there has been a lot of consolidation resulting in large firms with more structured ways of providing insolvency services, which can be intimidating for some people.
Who are your clientele/demographics?
One thing about debt problems is they can happen to anyone. We're here to help any individual who needs help dealing with their debt or advice on what to do about financial problems related to their business. Anyone who is worried that they aren't going to be able to pay off their debt or is feeling overwhelmed trying to keep up with payments should consider talking to a Licensed Insolvency Trustee.
How does your business make money? How does it work?
We are a Licensed Insolvency Trustee, which means that we are licensed to provide bankruptcy and proposal services. A Licensed Insolvency Trustee typically gets paid by receiving a portion of the funds that the individual pays into the bankruptcy or proposal for their creditors – so there usually is no separate fee for our service. The amount the Licensed Insolvency Trustee is paid is usually determined by a calculation set by the government. So the fee you pay from one Licensed Insolvency Trustee to another will typically be the same.
Where in Calgary can we find your profession?
We're located at 1933, 10th Avenue SW. But we are also easily reachable by phone, video call or email. These days, due to the pandemic, we do most of our meetings by video call or phone call, but we're finding people are starting to feel comfortable with face-to-face meetings, and we recognize that some people prefer that personal touch when dealing with such a sensitive topic.
What is the best question a prospective customer could ask a member of your profession when comparing services?
First, make sure you are talking to a Licensed Insolvency Trustee firm. Some debt consultants or credit counsellors will appear to offer proposal and bankruptcy services, but they are really just referring you to a Licensed Insolvency Trustee (after charging you a fee). If you meet directly with a Licensed Insolvency Trustee, you typically won't pay any fee to get advice on your options. You only pay the required amounts after you file an insolvency proceeding.
Next, I would ask for advice about your options. The advice you receive should be tailored to your situation and offer you a spectrum of options, each with pros and cons. If you feel you are being led down a path you aren't comfortable with, you may want to get a second opinion.
Last, I would ask who you will be dealing with after you make the insolvency filing. At Charla Smith & Company, you will be dealing with the same small team throughout the process, whereas in other cases you might find you are dealing with several different people in different departments (possibly located throughout Canada) during the course of your insolvency filing. You may prefer one approach over the other or you might be ambivalent, but make sure you go in with full knowledge before you sign anything.
What is the best part about what you do? What is the worst part?
The best part is seeing people who have been under extreme stress for a long time feel the weight lifted from their shoulders when they make a decision on how to move forward.
The worst part is hearing stories of how people have suffered with the stress of dealing with their debt for a long time (and often getting deeper in debt while trying unsuccessfully to improve their situation), because they didn't realize they had an option to deal with it completely or they were scared of talking to a Licensed Insolvency Trustee.
What is your favourite joke about your own profession?
I love the scene in The Office where Michael Scott walks into the room and yells "I DECLARE BANKRUPTCY", followed by the scene where Oscar explains that that isn't how bankruptcy works.
PAY IT FORWARD: What is another Calgary business that you love?
My family are regular customers of Sproutz & UTurn Consignment, a used clothing store for kids and adults. Their used clothing is almost always in great shape (often barely worn or with tags still on), and shopping there not only saves money but also cuts down on wasteful overconsumption.