For this Charitable Choices feature we spoke with the founders of Cards For A Cause to find out about what they do and how our readers can get involved.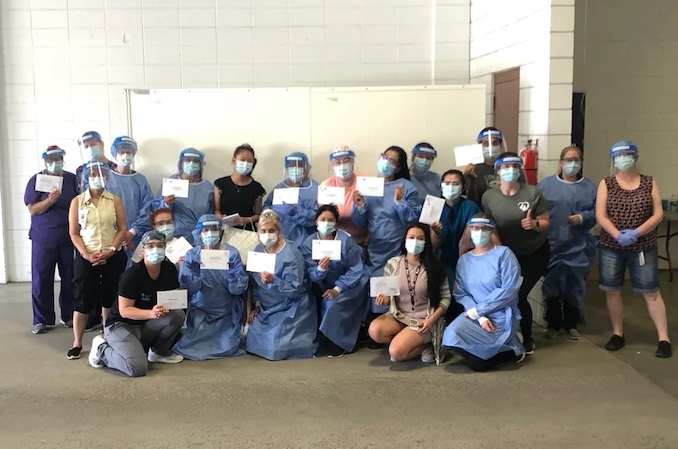 Describe your charity/non-profit in a few sentences.
Cards For A Cause (CFAC) is an entirely student-run nonprofit organization that focuses on harnessing the power of social interaction in a time of isolation through handmade cards. CFAC sends cards to healthcare workers, senior retirement homes, homeless shelters, mental health centres, and to anyone who needs something to smile about. Currently, CFAC has sent over 3,500 cards to recipients in Canada, the United States, and the United Kingdom.
What problem does it aim to solve?
We aim to spread positivity to our local and global community, especially during COVID-19. After seeing signs of depression and anxiety increase drastically during the pandemic, we wanted to launch an initiative that would connect our community in an easy yet meaningful way to show those in need of a little encouragement that others are always there to support them.
When did you start/join it?
Cards For A Cause officially launched on November 17th, 2020.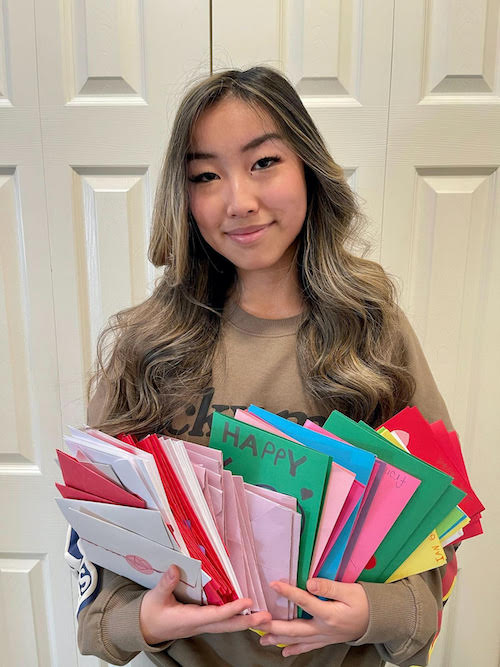 What made you want to get involved?
At first, Cards For A Cause wanted to send a little bit of love to seniors who were quarantined in their retirement homes due to COVID-19 isolating them from their family members. We gathered a group of youth to send heartfelt messages to a few senior homes around Calgary. After seeing the bright smiles on these seniors' faces, CFAC expanded our reach to anyone in need and began our journey to radiate positivity all over Canada.
What was the situation like when you started?
We started planning our nonprofit in the early summer of 2020 when COVID-19 had just hit Western Canada. It was very difficult to incorporate all the health precautions needed in this newly contagious world, but our hardworking founders found ways to still spread happiness to others around them. We received a ton of support from our friends, families, and schools when starting out; their encouragement allowed us to keep going and create the CFAC we know of today.
How has it changed since?
Now, CFAC has over 200 individual volunteers along with several schools who are dedicated to donating cards to our organization. Additionally, we have 5 new executive members who are all extremely hardworking students that help bring our mission to life.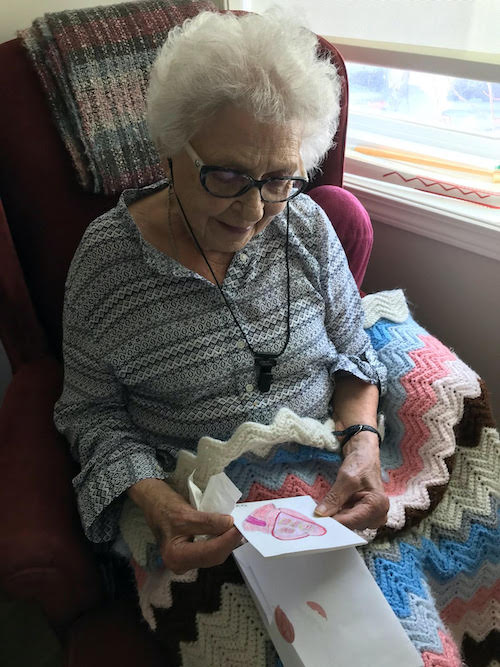 What more needs to be done?
Every day, we strive to increase our card count to spread more positivity and love through our initiative.
How can our readers help?
We are constantly looking for volunteers and new ways to help the community. We want youth to know that they are never too young to help out–our card-making program provides volunteer hours to anyone, no matter what age!
Do you have any events coming up?
The Cards For A Cause Summer Ambassador Program is currently open to everyone who wants to join our cardmaking community. This program requires you to send 75 cards over the course of this summer to earn a total of 30 volunteer hours. Additionally, we have monthly ambassador events where we send cards to one specific organization each month, whether that be ICU nurses, firefighters, seniors, etc.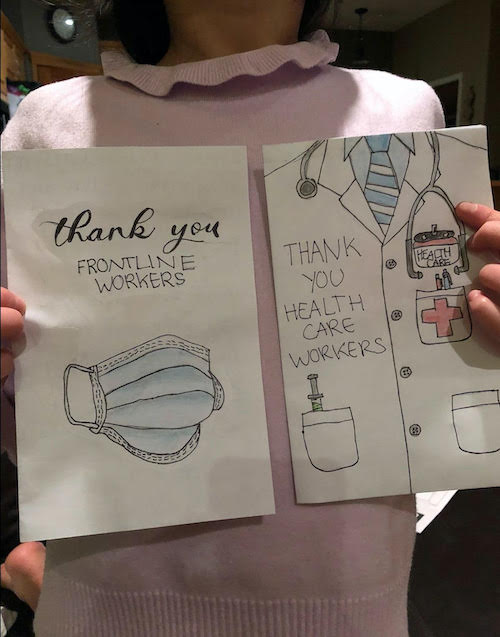 Where can we follow you?
Instagram: instagram.com/Cardsforacause.ca
Website: https://cardsforacause.ca
PAY IT FORWARD: What is an awesome local charity that you love?
An awesome local charity that we love is the Safe Haven Foundation. Check them out!
https://www.safehavenfoundation.ca