The cost of art supplies can often result in many artists being unable to fully express themselves through their work. This week we connected with the Calgary Allied Arts Foundations (CAAF) to learn more about their new initiative "Petits Masterpieces" in which local artists can submit pieces to be sold as postcards, with half of the proceeds going back to the artist, and half to other artists in need.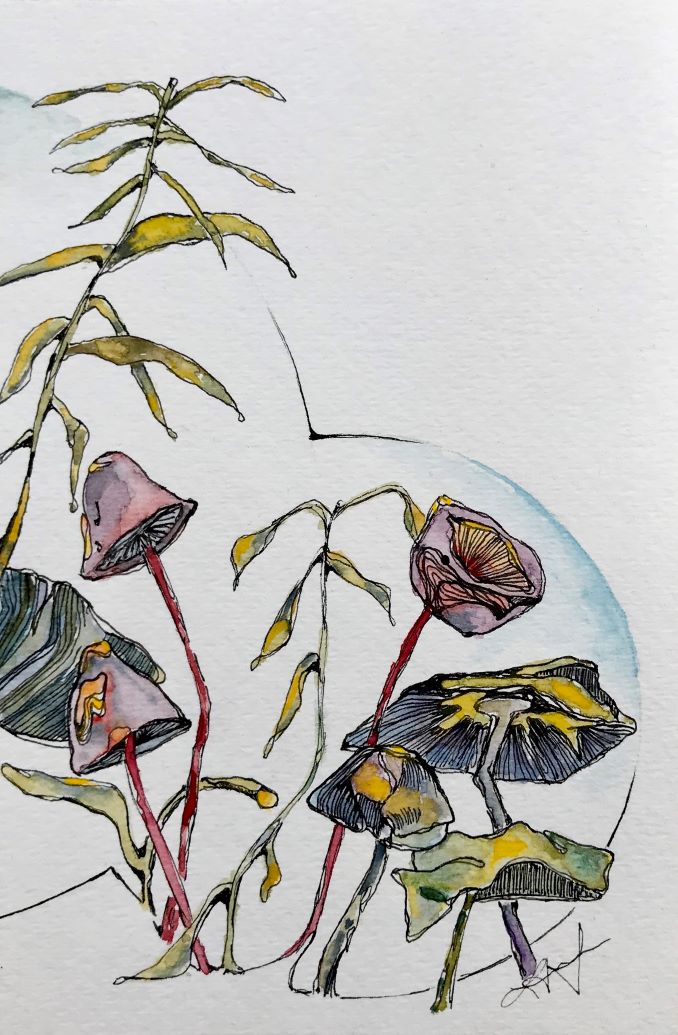 Describe your charity/non-profit in a few sentences.
The Calgary Allied Arts Foundations (CAAF) supports visual artists in Calgary. It is our vision that emerging Calgary artists have access to both space and funds to further their careers. CAAF has an over 60-year history of funding initiatives, contributing to collections, providing residencies and exhibiting Calgary artists. Through our current artist in residence programs and multiple exhibition sites, we continue to foster Calgary artists throughout their careers and provide a network of support.We knew the deep effects Covid-19 could have on the practice of many local artists and came together to create Petits Masterpieces in hopes of lending some financial help to at least one Visual Artist in Calgary.
What problem does it aim to solve?
This crisis has slowed everything down for local artists in many ways. This initiative is helping to keep things moving, by providing artistic motivation and new projects ideas for Artists and at the same time offering a means to acquire a very affordable piece of art to the public.
When did you start/join it?
Petits Masterpieces was born on a Zoom call (like so many ideas these days) with fellow CAAF Board members in April with the plan to launch the online store on June 1, 2020.
What made you want to get involved?
Covid 19 has had such an effect on many local artists. With the shut down of commercial spaces, the opportunity to show art in person disappeared and with it, a lot of income for artists, many with an already modest income.
As part of our mission is to promote visual art in our City, as a board, we knew we wanted to birth a project that would encourage artists to keep on creating! Tiny postcard art would allow artists to use a lot of materials they already have, thus saving costs and the affordable price of $20 per postcard opens up the buying audience.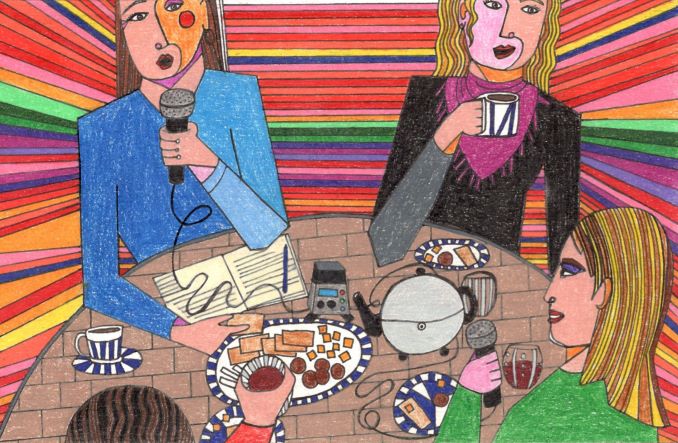 What was the situation like when you started?
In April and May, the dates for re-opening and expectations for a 'return to normal' were big topics of discussion in the news, but the data, as we know, was still showing that the public had a decreased willingness for attendance of events. Realizing 'normal' was a ways off we went ahead with our initiative. We announced our call for artists in the middle of May and the response was incredible! We had huge support from other creative organization in Calgary to spread the word of the project and we were just thrilled with the number of Artists answering the call.
How has it changed since?
With many commercial spaces still closed until Phase 2 or 3 of the re-opening plan, Petits Masterpieces is still a wonderful way for Artists to continue to create and for the public to support local art by purchasing the work. We now have over 40 local Artists participating and 164 pieces shown online with over 60 of those already sold, some of them internationally! We are receiving new work daily and upload the new pieces every Thursday evening.
What more needs to be done?
We need to Artists and the public to keep up with their support of this beautiful project so we can truly help an artist in need. Artists of all ages and abilities are encouraged to submit to: petitsmasterpieces@gmail.com. At CAAF, we truly hope Calgarians will choose to support local artists in any way they can, whether that is through the purchase of postcards from Petits Masterpieces, or commissioning a Calgary Artists to create a piece for their home.
How can our readers help?
Spread the word! This is an ongoing initiative with no submission deadline. We would love to keep this going for artists and art lovers alike.
Do you have any events coming up?
Our newest resident, Bianca Guimarães de Manuel , will be undertaking her residency from the safety of her own home and via CAAF's Facebook and Instagram accounts. Bianca is a Costume Designer and Scenographer based in Calgary. As such, she is someone that articulates someone else's vision. Through this residency, Bianca would like to find her own artistic voice through designing an installation wherein the set and costume design afford dramaturgical relevance. As a Brazilian Immigrant, Bianca is exploring themes around her past struggles speaking English, how people share spaces, and how we find ways to communicate (verbally and non-verbally) with each other.
Where can we follow you?
On Instagram at @calgaryalliedartsfoundation
Facebook: Calgary Allied Arts Foundation
Our website
PAY IT FORWARD: What is an awesome local charity that you love?
Sadly, COVID-19 is making it hard on so many. Our City has numerous local charities that could use some donations for sure. We would encourage Calgarians to visit here and choose a charity or two and donate.