Meeooooow! Did you hear me calling? My name is Cena and I'm a wonderful older lady looking for the puurfect furever home. I absolutely loooove my people – so much so that I want to be around them all the time. The puurfect people for me will be able to read my body language and understand when I need some space. I'm also great at holding up my own conversations, one of my many fabulous charms. Did I mention I'm a pretty good listener!? As long as you're giving me some attention of course, then I'm the best! I'm so good at it that you don't need any other feline around, and that's the way I like it! So get down here already, meow.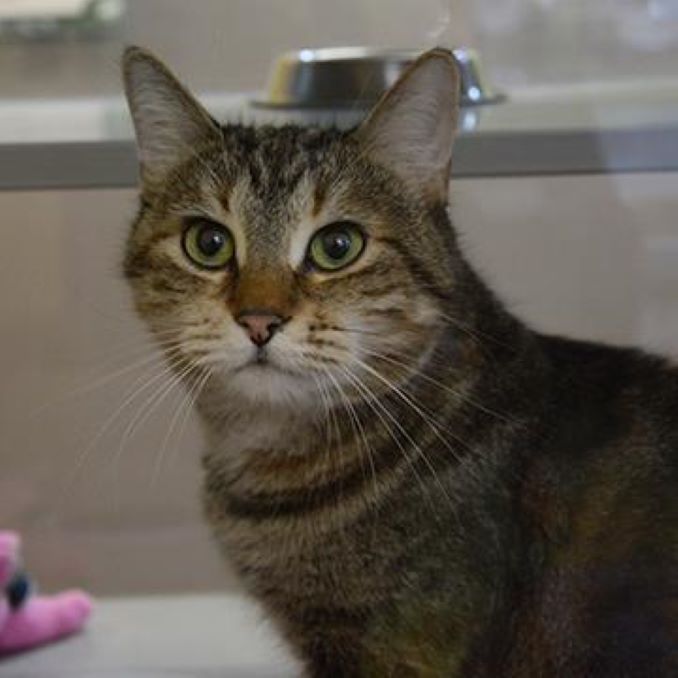 Cena
Breed: Domestic Shorthair/Mix
Age: 8 years 4 months 20 days
Gender: Female
Size: Medium
Colour: Brown/Orange
Spayed/Neutered: Yes
In order to ensure a smooth and successful adoption, please remember to check all the basic requirements for adopting before coming into the shelter.
About this column:
Each week we feature animals available for adoption from local shelters in the Calgary area with the hopes that our readers will assist in finding good homes for them. If you, or someone you know, has the resources to take care of one of these animals, please do get in touch with the appropriate shelter via the links provided.