Hey! I'm Midge! Foster Mom says I am a sweet, smart, active lady who will keep you endlessly entertained with my antics. Although I'm an old lady, I'm no couch potato! I'm in very good shape and love climbing my cat tree, bird watching and exploring indoors. I love to play! Some of my favourite toys include my ball track, toy mice, balls and wand toys. I love to chase my toy mice and sometimes I even bring them back. Foster's mom thinks that with the help of some treats and positive reinforcement, I could learn to play fetch. I'm also a MAJOR snuggler! I'll cuddle with you under the blankets, or climb onto your chest and purr in your face. I prefer snuggling to be on my terms only though, so my future adopters should be experienced with reading cat body language and prepared to give me space when I want it. For this reason, I'd prefer an adult-only home. I'm a bit of a diva, so I'd rather be your one and only! I might do okay with your resident cat if you can give us a slow introduction, but dogs are too much for me since I find loud noises and new situations a bit scary. If you're looking for a kitty who's funny, independent, playful and affectionate, then I might be your girl. Come introduce yourself!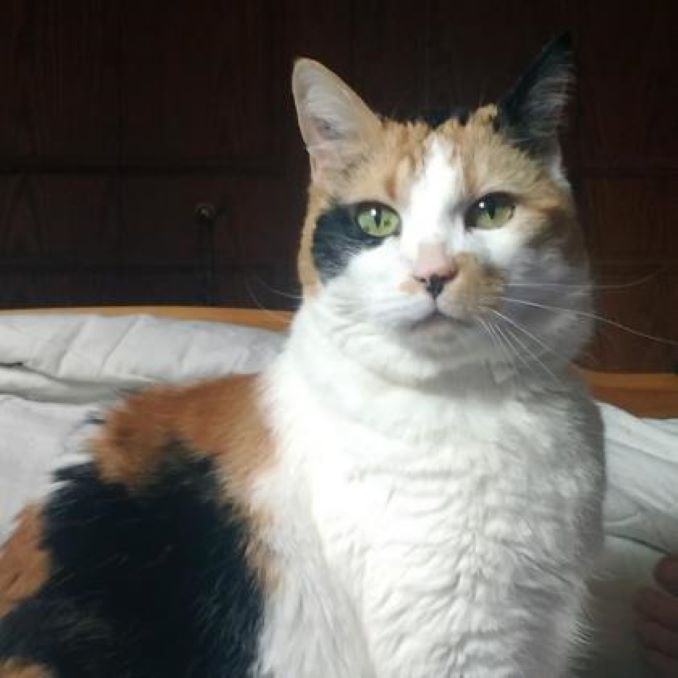 Midge
Breed: Domestic Shorthair/Domestic Shorthair
Age: 12 years 1 month 25 days
Gender: Female
Size: Medium
Colour: Tan/White
Spayed/Neutered: Yes
Midge is available for viewing at the Calgary Humane Society! Interested adopters are welcome to self-schedule for an adoption appointment using our online calendar here.
About this column:
Each week we feature animals available for adoption from local shelters in the Calgary area with the hopes that our readers will assist in finding good homes for them. If you, or someone you know, has the resources to take care of one of these animals, please do get in touch with the appropriate shelter via the links provided.